Dietrich: Natural Duty
Peter Groom and Oliver Gully
Jimmy Jewel Ltd
Pleasance Courtyard
–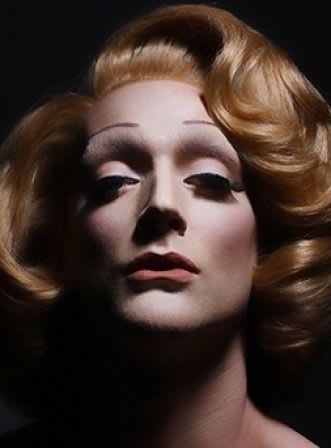 Born in Berlin in 1901, Marlene Dietrich was destined to become one of the most famous German women in the world of the 20th century and a legend in her own lifetime.
This is the story of her life during the Second World War when she left Berlin to go to Hollywood and ended up joining the American army to boost troupe moral of the Allies at the front.
Performed by actor, choreographer and drag artist Peter Groom, the show is constructed in the form of a concert of Dietrich's most famous songs interspersed with insights into her life but very much from her perspective.
Beautifully acted, this is as close to meeting Dietrich in real life as you would probably get, equined dress, gravelly voice and all. The voice-over tape of the interviewer is a bit annoying—and not quite in sync with what she is saying—but that aside, this is a mesmerising performance from a consummate entertainer about an enigmatic performer who will always remain a little mysterious—but no less alluring for that.
A must see.
Reviewer: Suzanne Hawkes