Dinner with Groucho
Frank McGuinness
B*Spoke Theatre Company
The Mac, Belfast
–

Listing details and ticket info...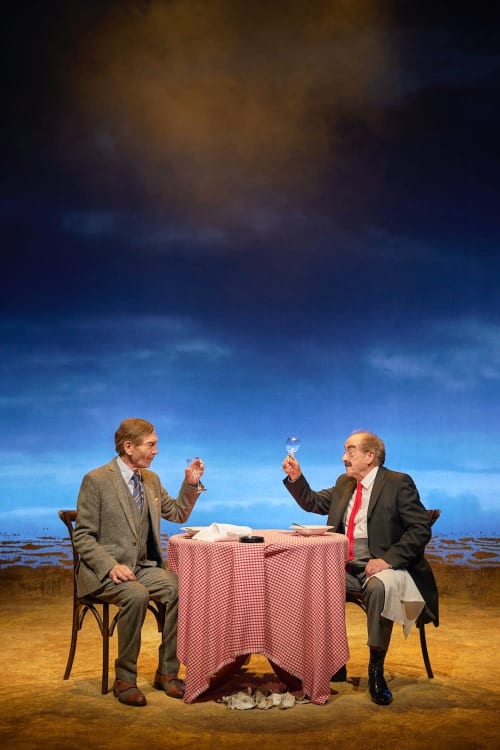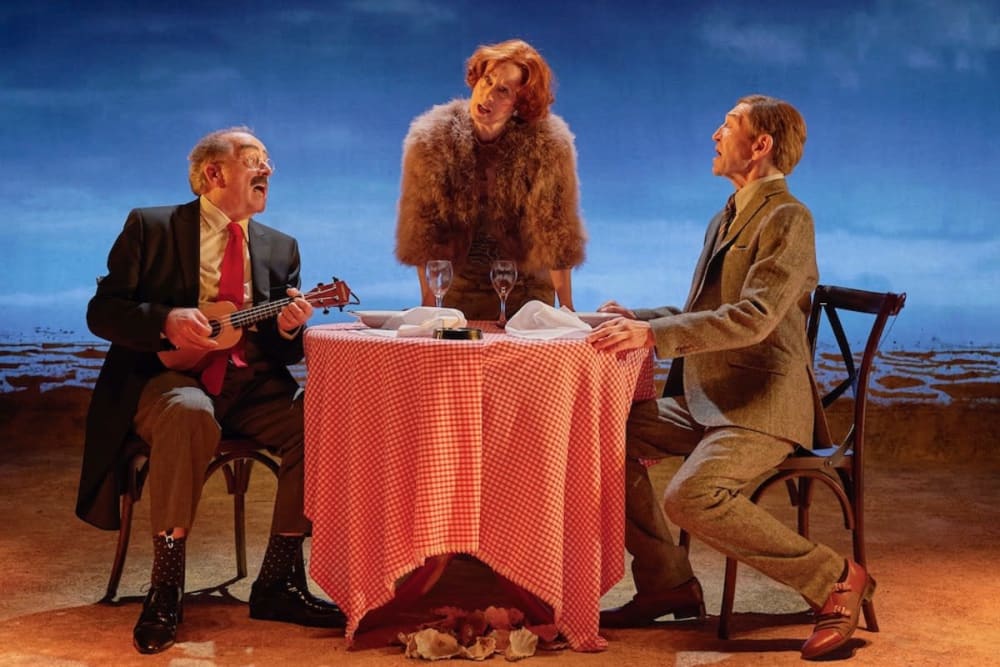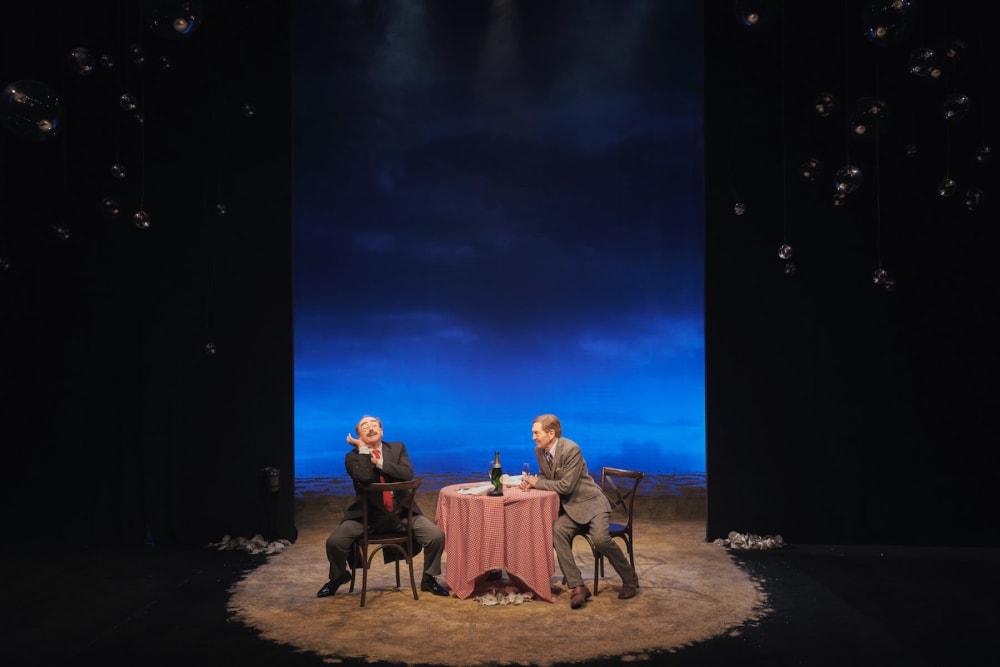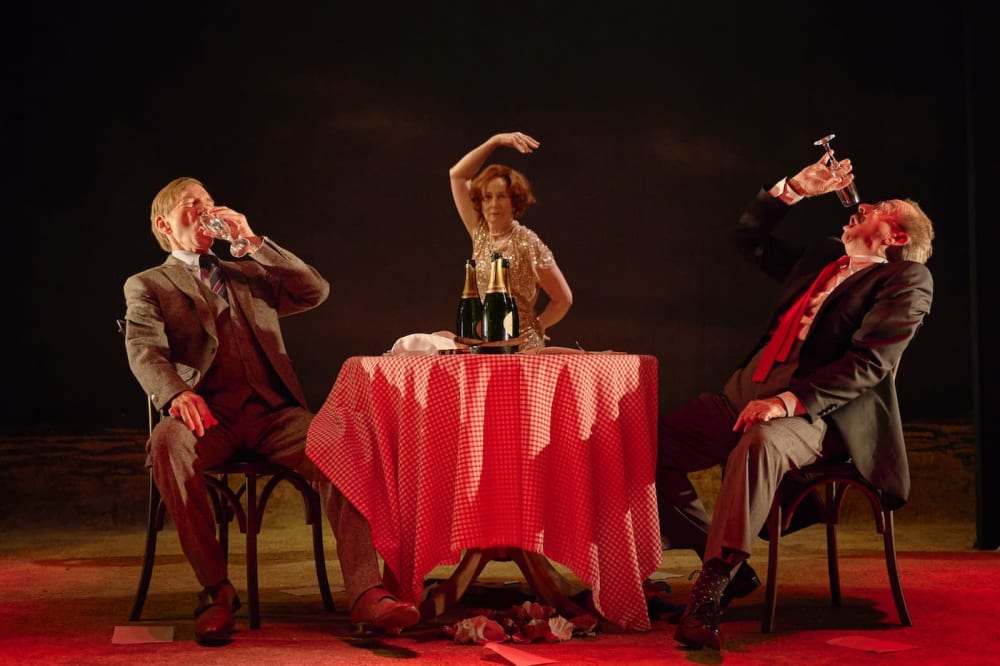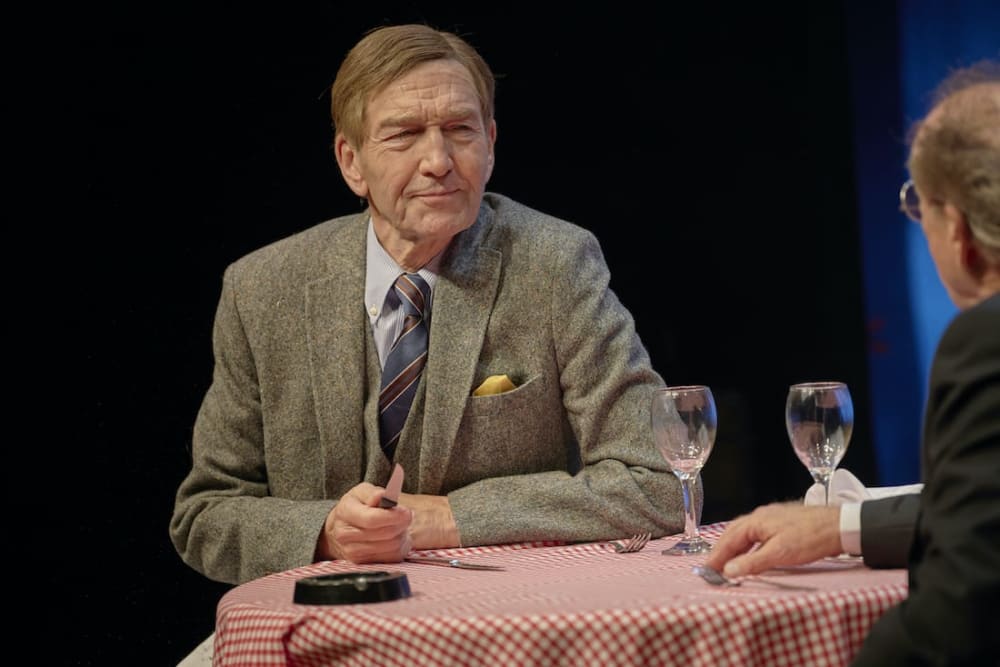 Fresh from its première in Dublin, Frank McGuinness's Dinner with Groucho at The Mac, Belfast opened the city's annual International Arts Festival in its 60th year in erudite, entertaining style.
Opposites attract when two iconoclasts of 20th-century high- and low-art, Nobel laureate poet T S Eliot and zany Hollywood film star Groucho Marx, meet over dinner in a restaurant curated by an idiosyncratic hostess loosely based on Margaret Dumont, long-suffering foil to the Marx Brothers in seven of their films, and, the play being set in London, British actress Margaret Rutherford.
In a fleet but full 70 minutes, McGuinness gives free reign to his recognition, as he observed in a recent RTÉ Radio interview, of "a magnificently absurd, indeed surreal streak of humour" in Eliot's work as being "kindred to the anarchic, surreal spirit of Groucho at his best".
If the encounter seems unlikely, Eliot and Marx were mutual admirers who conducted a lengthy correspondence and did eventually meet. McGuinness spins that, by all accounts unsatisfactory, meeting into a smart, occasionally dizzying commentary on fame, fortune, assumed friendship and the clash between art and actuality, artifice and truth.
Taking post-modern pluralism at face value, McGuinness melds vaudeville and confessional, front-cloth comedy and cheap magic tricks, the banal and the bizarre, Beckett, Shakespeare, Sartre and anti-Semitism into a fantasy that charms even as it challenges. The language is quicksilver slick, throwaway pleasantries and puns sliding into and out of darker asides with the easy-going erudition that has long been McGuinness's trademark.
As notional clown and sage (identities that prove readily interchangeable), Ian Bartholomew's Groucho and Greg Hicks's Eliot prove perfect sparring partners. Bartholomew, looking like he has just walked off a film set, conjures the quick, knowing wit and square-cornered physicality of the signature Marx Brother with aplomb, Hicks imbues the tweed-suited, high-minded but ailing Eliot, poignantly protesting "my bag of tricks is empty; the art is winding down", with doubting, forgiving human charity.
Conjuring the meeting out of a brief séance prelude like Madame Sosostris in Eliot's The Waste Land —"a long grumble", grumbles Eliot—Ingrid Craigie brings an appreciable Puckish quality to her dextrously pointed Proprietor, part interlocutor, part provocateur, in an evening in which the grounding gravity of Eliot's poetry and Marx's gleeful wisecracking absurdities compete for profundity.
Director Loveday Ingram deftly contains McGuinness's free-associating but sharply pointed dialogue by allowing it its quixotic head, all the while emphasising its essential quality as an ensemble piece and subtly underlining its kinship with Waiting for Godot. A quality accented by Adam Wiltshire's minimalist, sawdust-haloed set, framed by globes of soft-hued, sepulchral lamps and alternately backlit by comforting cerulean blue and bleak, blood-red vistas.
Staged by the Dublin-based B*Spoke Theatre Company to mark its 20th anniversary, Dinner with Groucho is a dense, complex work simultaneously spinning around several orbits that one viewing can't fully accommodate. After its Belfast run, it will be seen at the Oxford Playhouse and London's Arcola, by when this fine, feisty and funny piece will surely have come more fully into focus.
Reviewer: Michael Quinn