Dinosaur World Live
Derek Bond
Nicoll Entertainment
Corn Exchange Newbury
–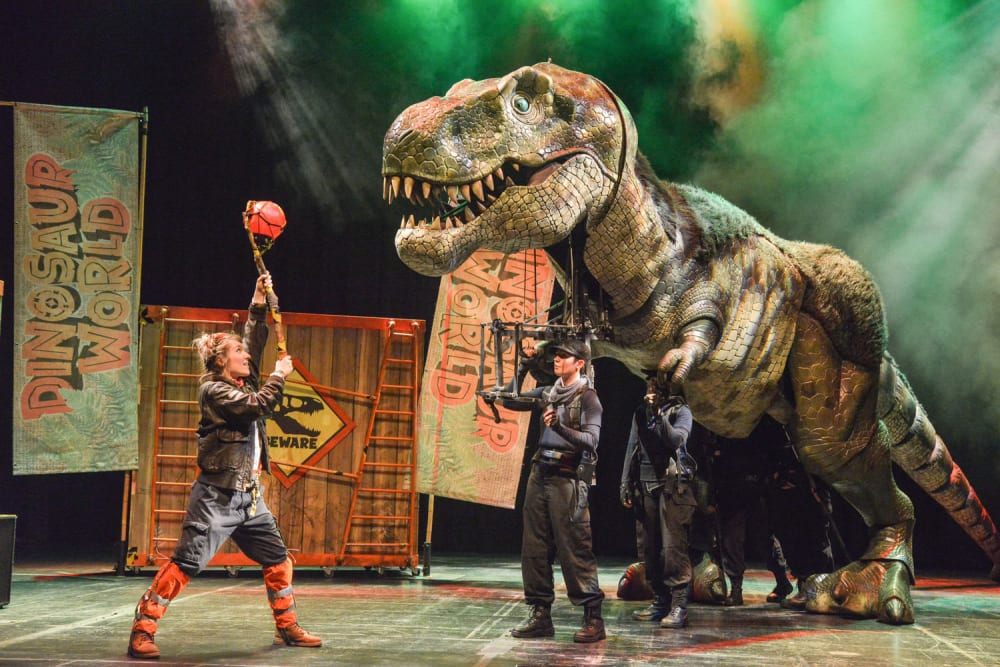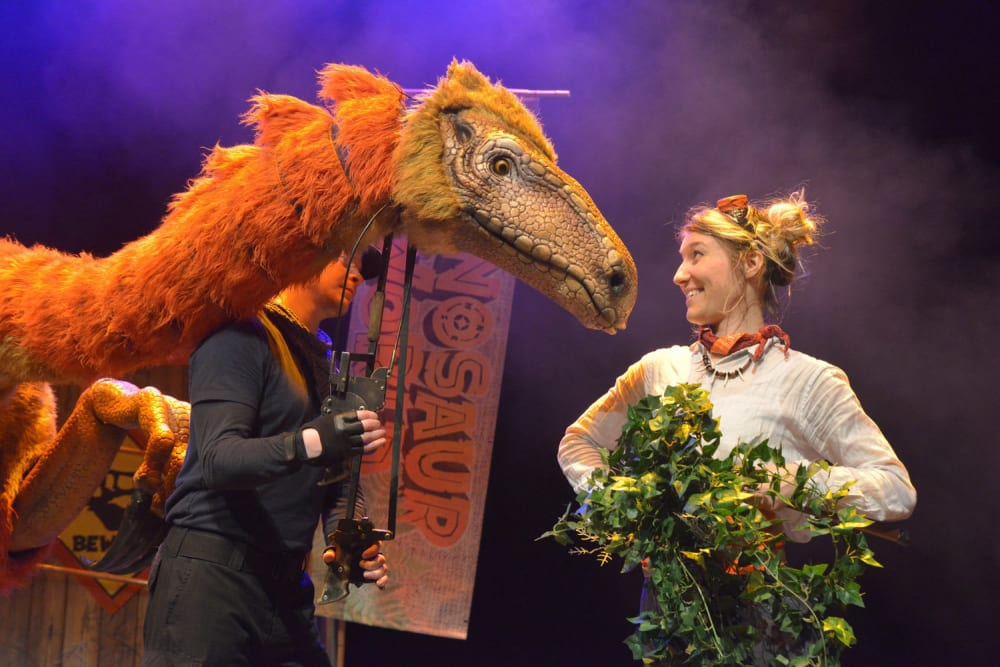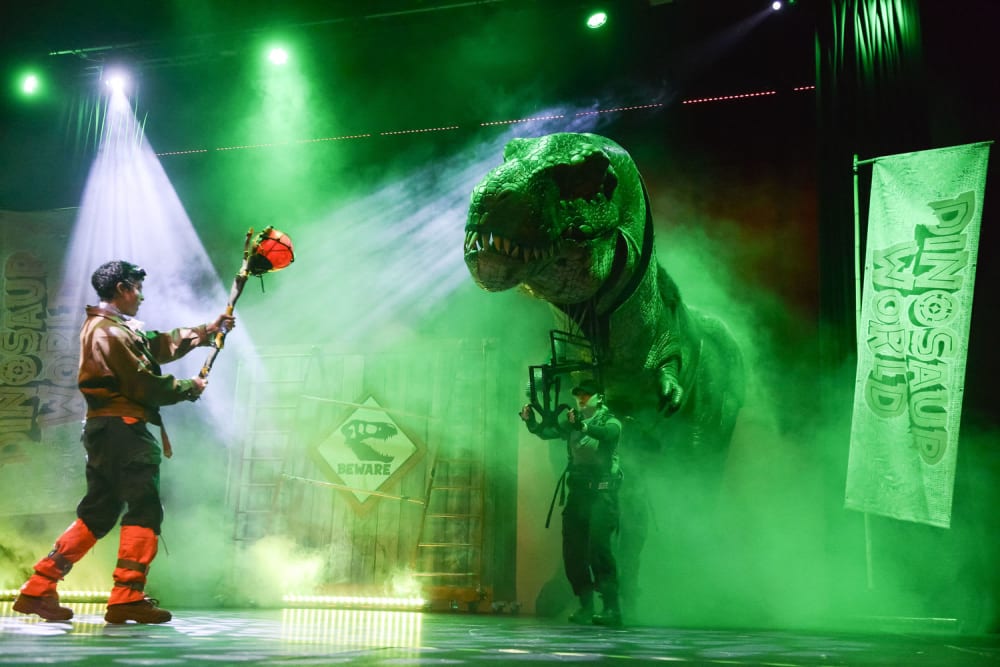 Dinosaur World Live, written and directed by Derek Bond, is the perfect treat for the half term holiday for all the family. Excited youngsters at the Corn Exchange were all set for an interactive adventure into the world of dinosaurs.
The exuberant, enthusiastic Lucy Varney, who has a wonderful rapport with the audience, gives an impressive performance as our intrepid guide Miranda whose family were washed up on a mysterious island off the coast of Argentina, full of dinosaurs.
There is wonderful audience participation with the kids eager to help out and come up on stage to meet the real stars of the show, the dinosaurs.
However, we were warned that there had been problems with a show in Scarborough so rules had been instigated and were we prepared to keep a secret?
Max Humphries has created totally believable puppet dinosaurs skilfully operated by five highly talented puppeteers: Emily Cooper, Darcy Collins, Romina Hytten, Gary Mitchinson and Peter Twose.
Miranda is excited as she has a triceratops egg that's due to hatch so we must let her know if there is any movement—true pantomime, but the audience loved it.
Tamora, a baby t-rex, is missing so the search is on to find it but we are interrupted by the flying microraptor Orlando who is determined to eat the seed provided.
We also get dino facts about the various creatures, which brings an educational element into the show but delivered in a child-friendly way.
Juliet is a stubborn herbivore segnosaurus who is very naughty and won't eat her greens, but young Holly from the audience was a willing helper who helped her overcome her reluctance.
Of course, everyone was waiting the arrival of Titus, the giant of a t-rex, and he didn't disappoint, filling the whole stage in a truly dramatic, powerful appearance.
By contrast, there is a lovely, tender moment when the 45-ton giraffatitan, Gertrute, meets her newborn baby.
It's perhaps a little bit scary in parts but also tremendous fun and the young folk absolutely loved it. They also had an opportunity to meet some of the dinosaurs after the show and have photographs taken with them. Highly recommended.
Dinosaurs World Live is on tour until July.
Reviewer: Robin Strapp