Directors Showcase: The Burglar who Failed, Return to Sender & Dutchman
St John Hankin, Omar El-Khairy and Amiri Baraka
Orange Tree Theatre
–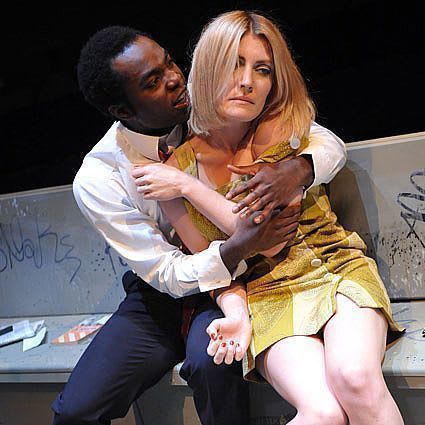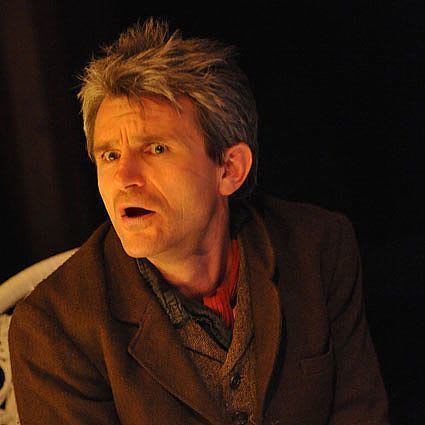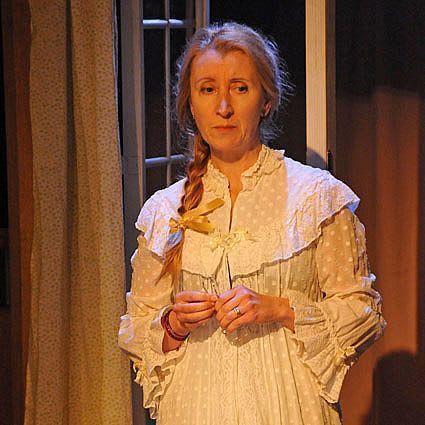 This interesting triple bill showcases the work of the two directors who have been attached to the range Tree Theatre for the past year on their Trainee Director Scheme. Omar El-Khairy's short new play Return to Sender was written as a response to St John Hankin's 1908 The Burglar Who Failed, presenting a similar young girl's rebellious spirit taking a very different direction while Baraka's Obie winning Dutchman, which was a landmark piece of black theatre when first produced in 1963, has lost nothing of its power nor, sadly, of its relevance.
The Burglar Who Failed is a pleasant Edwardian comedy set in a young girl's bedroom. Her mother, one of those women who correct everything other people do, is checking on her before she goes to bed, but, when she discovers a burglar has got in, young Dolly shows not only her resourcefulness but a refreshing take on what should be done. Jessica Clark manages to suggest her extreme youth and at the same time the ordered efficiency she is clearly inheriting from Paula Stockbridge's mama. David Antrobus is Bludgeon, a burglar who dons wig, beard and fake nose to look the part, and they make an excellent pairing in this light-hearted romp that also has something to say about youthful rebellion and how to deal with crime.
Return to Sender, played by the same cast, presents the young girl as the intruder, the others now a couple whom she has overpowered and then leaves with wrists and ankles bound. It seems to be a metaphor for the violence and rebellion of frustrated youth experienced in last year's riots but neither explains nor explores its situation.
Director Karima Setohy gets strong performances from her cast and makes the satirical message of the Rankin clear but El-Khairy's play remains too inconsequential for the elaborately long scene change that precedes it. Its role as modern mirror of the other would have been as clear without so many props and so much furniture.
Dutchman presents us with an attractive white woman picking out a younger twenty-year-old black man on the subway and confronting him on the train. Designer Sam Dowson sets it on seating that looks like graffiti spattered grey concrete with knotted ropes above for strap hangers. When a black man enters you can't help "Strange Fruit" entering your mind while the benches suggest the jungle of the streets. We have gone from the naturalism of the first plays to a much more theatrical metaphor.
Sally Oliver plays Lola, the thirty-year old who begins by accosting Paapa Essiedu's good-looking Clay and manipulatively excites and propositions him. There is a clever acting out of the other's stereotypical views of race before things begin to turn overtly contentious, Oliver in particular encapsulates both her own idea of herself and a cliché of the older white woman fascinated by black flesh. When Clay launches into an outcry full of anger about the accommodating black response when logic would suggest they rise in violence, things become really electric. Essiedu (still in his final year as drama school) rises passionately to the challenge; he looks like being an actor to look out for.
Polina Kalinina's direction balances a naturalism of performance that makes these very real people and gives the play its visceral impact with an abstraction that can embrace is many levels. This is not an easy piece to stage and she and her designer have taken risks but pull it off.
Reviewer: Howard Loxton