Dirty Rotten Scoundrels
Book by Jeffrey Lane, music and lyrics by David Yazbek
Howard Panter and Adam Speers for Ambassador Theatre Group and Jerry Mitchell Productions
Sunderland Empire
–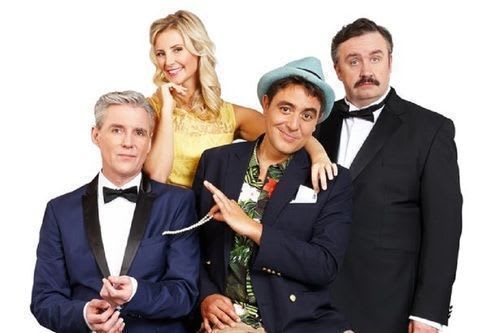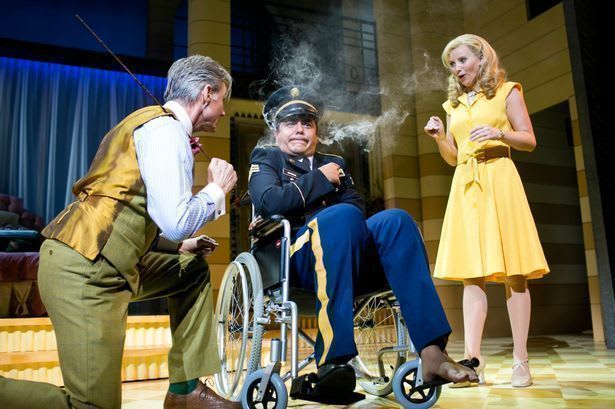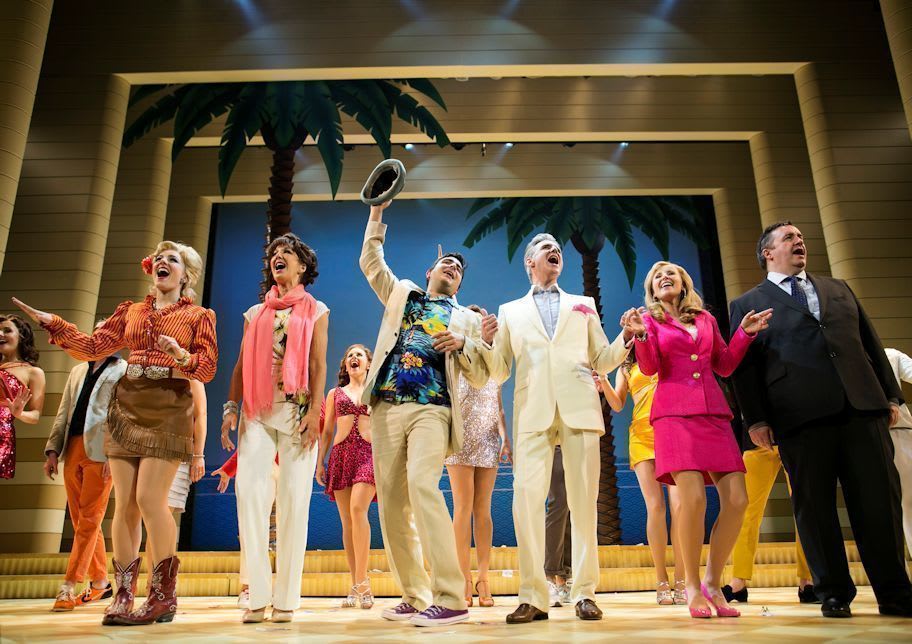 The setting is Beaumont-sur-Mer on the French Riviera in the 1920s. Or is it the '30s? Or now? Or any time between? Does it even matter?
It's certainly Coward and conmen, a world where meeting an exiled prince fighting revolutionaries in his tiny home state (which just doesn't happen to be on any map) is quite possible, where the suave and sophisticated Europeans and the loud, crude Americans meet, where lonely women of conspicuous wealth are a tempting target for the less than honest.
It is, in fact, Musical-Comedy-Land, peopled with stock characters. There's conman Lawrence Jameson (Michael Praed), mature and convincing, overflowing with aristocratic charm, and his partner in crime, the venal police chief André Thibault (Mark Benton), whom we first meet as they are relieving rich Surrey widow Muriel Eubanks (Geraldine Fitzgerald) of her jewellery.
There's young American Freddy Benson (Noel Sullivan), a low level conman who is about to have his eyes opened to the possibilities of his trade. Then there's Oklahoma heiress Jolene Oakes (Phoebe Coupe) who makes Annie Oakley look like the essence of femininity, and finally we meet the beautiful Christine Colgate (Carley Stenson), the Soap Queen, the catalyst for the competition between Jameson and Benson which dominates the whole of the second act.
And we mustn't forget the superb chorus who switch from hoe-downing cowboys and girls to ramrod-straight hotel servants and sexy French maids to hotel guests and casino customers for the series of energetic and exciting dance routines which punctuate the action.
Musical comedy—there's a subtle distinction between a musical comedy, which is very much a child of the '20s and '30s, and a musical—needs sumptuous sets and costumes and Dirty Rotten Scoundrels has both, thanks to designer Peter McKintosh. The set is very much '30s influenced and the costumes have a timelessness about them with echoes of everything from flapperdom to now, bright and colourful—with the exception of the police chief's sober suit (and his white underwear—but let's not go there!).
The plot is full of twists and turns during which Benson pretends to be a paralysed US veteran in a wheelchair, Jameson takes on the role of psychiatrist Dr Shüffhausen and Thibault finds love in the most unexpected place (and that's a new addition to the story: it wasn't in the film).
But it's not just a comedy of action; there's much wit and humour in the words, too. Many often hilarious modern references (Viagra and the Bush family, for example, although not together!) sit alongside knowing nudges and winks about the musical comedy form.
The performances are superb and with a cast of six principals, a chorus of fifteen and an orchestra of ten, it's pretty sumptuous in itself. It has to be said that it does take a while to pick up the pace but once it gets going it's a real fun night!
Reviewer: Peter Lathan