Dirty Dancing
Eleanor Bergstein
Palace Theatre, Manchester, and touring
–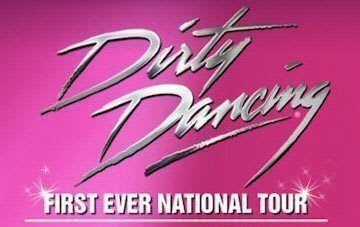 While its sister theatre, the Opera House, prepares for panto, Manchester's Palace Theatre opts for more adult entertainment for the Christmas period with the first UK tour of 80s nostalgia-fest Dirty Dancing.
Set in the summer of 1963 at the family-run holiday camp Kellerman's, the oft-denied American class system is put clearly on show as middle class families are waited on by Harvard students from prosperous families while young people from much poorer backgrounds are on the entertainment staff and treated much worse by management. The Houseman family arrives on its annual vacation: father Jake, a doctor, mother Marjorie, eldest daughter Lisa and youngest daughter Frances, otherwise known as Baby.
Baby has the moral outrage and naiveté of a lot of middle class kids, resolved to join the Peace Corps and keen to help others in trouble while having no real understanding of how most people have to live. Pouting bad boy Johnny Castle, the main dancer on the staff, catches her eye, and when his dance partner Penny gets pregnant to waiter Robbie who refuses to help her, Baby gives her the money for an abortion and tries to learn her dance to cover for her. However there are complications, and Baby's association with "these people" threatens her close relationship with her father, so she has to make some grown-up moral choices by herself.
There is a great deal of substance to this female coming-of-age story beyond its appeal to women of a certain age who grew up with the film and some very good scenes, but it falls into many of the usual traps of film-to-stage adaptations such as having lots of very short scenes and extraneous characters. To combat this, director Sarah Tipple has fallen back on some rather clunky devices such as having the ensemble come on to cover scene changes to perform short dances or comic routines which quickly gets tedious, or by increasing the volume of the music while someone pretends to have a conversation that we don't hear.
Apart from the main characters, many of the others are very underdeveloped and some serve no purpose at all. Character and story development is not helped by a soundtrack of no fewer than 47 numbers (there are only 26 on the Ultimate Dirty Dancing soundtrack album). As these are all pop songs and dance tunes, they do not, in themselves, move on the plot at all and in some cases hold it up for rather too long, although clever musical staging sometimes does help to carry the story during music. With a bit more courage from the producers, this could have been made into a much more substantial show that belongs on stage instead of riding on the name, but if they can fill theatres like this without putting that extra work in you can see why they wouldn't bother.
At the heart of this production is a wonderful performance from Emily Holt as Baby, putting across all of the awkwardness of a late adolescent girl in a perfectly-believable way and showing some convincing character development. Paul-Michael Jones has perfected Johnny's sneer and swagger and can certainly dance impressively but other than that he doesn't totally convince. There is a great comic supporting performance from Emilia Williams as Baby's sister Lisa and a nice tender performance from Lyndon Edwards as her father Jake.
It has flashy projection effects—courtesy of theatre projection master Jon Driscoll—and very loud, well-performed, live music—that starts to distort a bit when they crank it up towards the end—plus all of the scenes and lines that real fans of the film will remember and want to see, and of course it includes songs such as "Hungry Eyes" and "(I've Had) The Time of My Life" and an instrumental of "She's Like The Wind". In the hen party atmosphere of the 5 o'clock Friday performance I saw it went down a storm, and the famous line "nobody puts Baby in the corner" got a huge cheer despite its half-hearted delivery.
As a nostalgia piece it certainly gets the reaction it is looking for, but as a standalone theatre piece it could so easily have been much better without disappointing the film's fans.
"Dirty Dancing" runs until 7th January 2012
Reviewer: David Chadderton