Dixon and Daughters
Deborah Bruce
National Theatre and Clean Break
National Theatre (Dorfman Theatre)
–

Listing details and ticket info...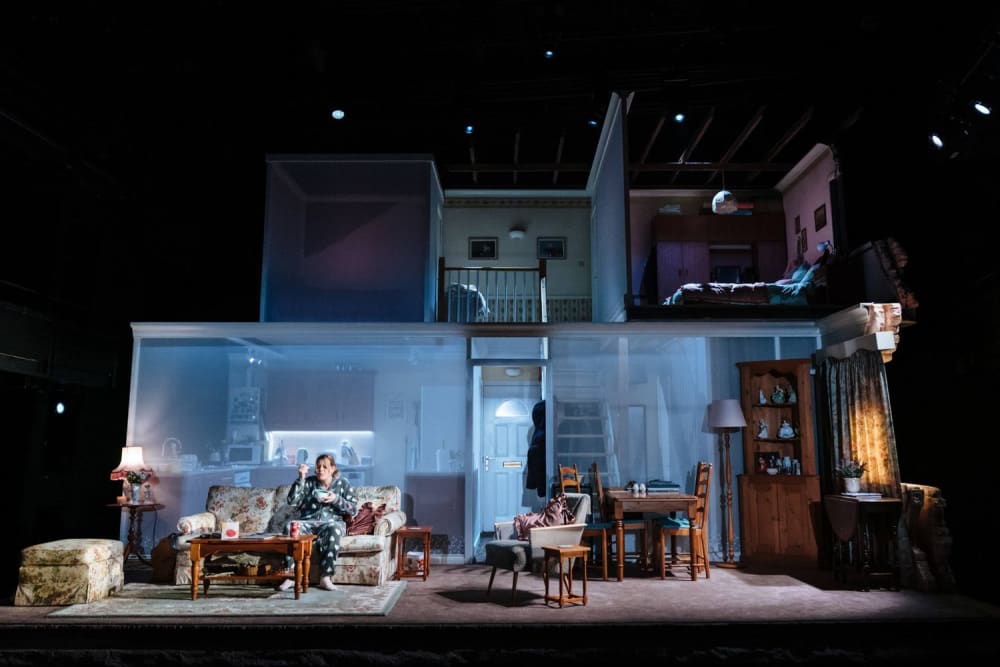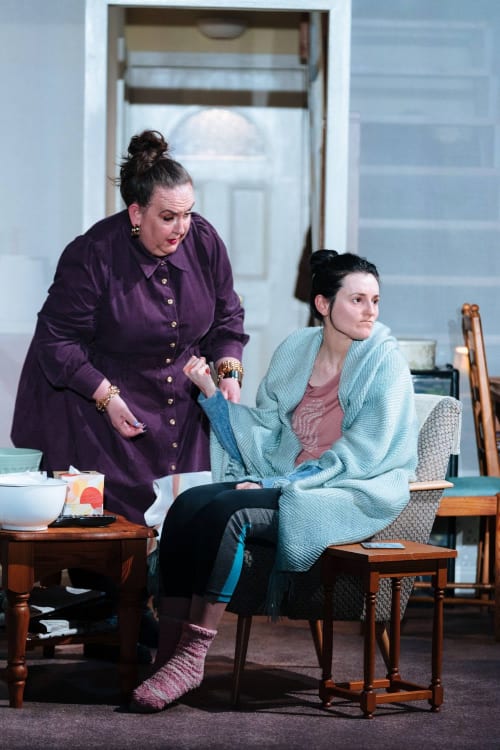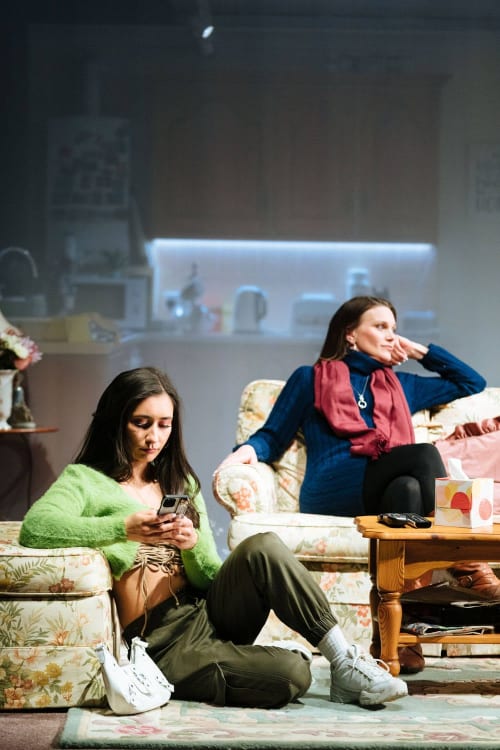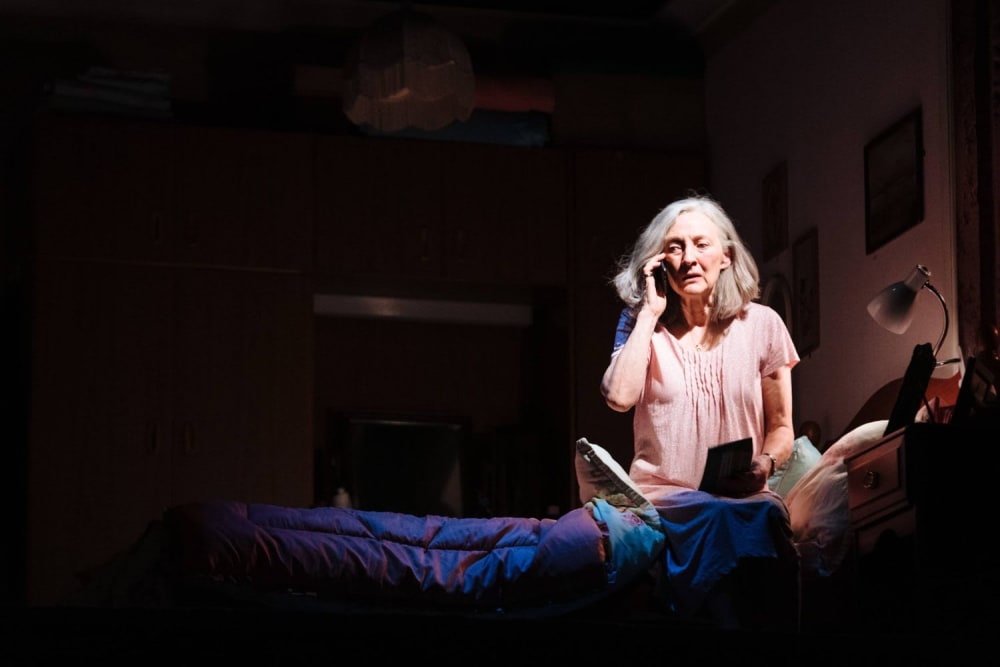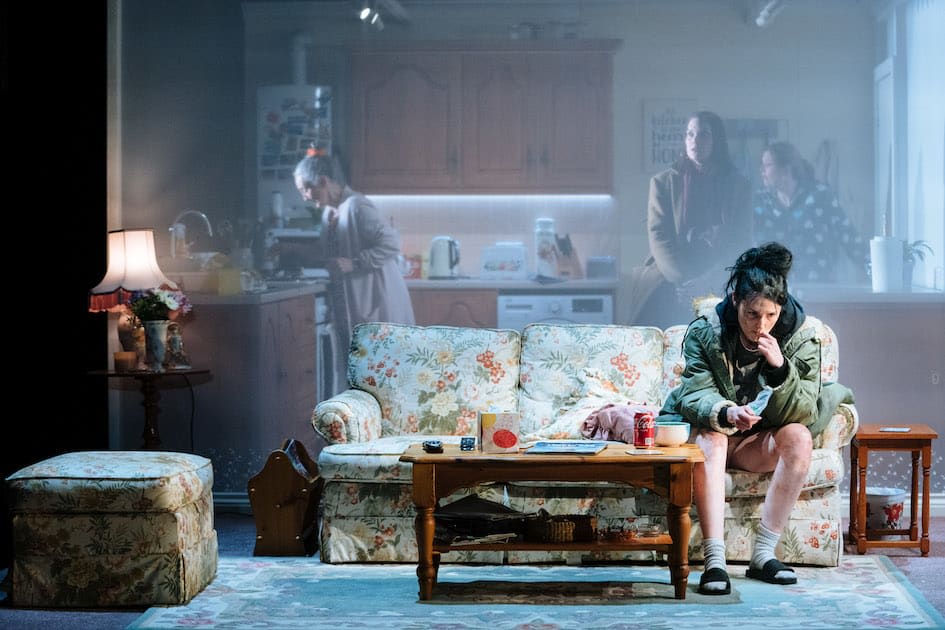 When hard-bitten Mary Dixon arrives home after months in prison, her daughters Julie and Bernie and granddaughter Ella are there to greet her. In fact, to her mother's annoyance, Julie has moved in to escape her abusive partner and has been sleeping in her bed. Mary shows no contrition, still claims her innocence and it is only slowly that we discover what she was charged with and the truth about this family's traumas.
Deborah Bruce's play was commissioned by Clean Break, a company which works with woman in prison and women's centres. Her 90-minute drama introduces many themes including child abuse, domestic violence, alcoholism, homelessness and the need for support for women with lived experience of the criminal justice system (to use the company's preferred terminology). Why do people stay in abusive relationships? Why don't they report abuse? Dixon and Daughters presents a family fractured because someone did so.
Kat Heath's set exposes the whole of Mary's home in Bradford but semi-see-through walls, like these women, seem to hide secrets and ominous sounds and sudden bursts of light, like effects in a horror film, suggest outbursts from what's being suppressed here, a dramatic contrast with the realism of the actors' tense performances.
Andrea Lowe's Julie, caught up in a cycle of abuse, is being badgered by stepsister Briana (who has changed her name from Tina to mark a new start) to speak out. As Briana, Alison Fitzjohn sails in like a formidable battleship. She has been coming round to use their Wi-Fi connection, but Mary is furious to find out that she has been there, which adds to the friction between Julie and her mother. Sister Bernie (Liz White) tries other visits to make peace between them. Stylishly turned-out Bernie seems to have sorted out her life: her daughter Ella (Yazmin Kayani) is studying at Leeds University, but even Ella feels under pressure from one of her tutors.
Róisin McBrinn's direction mixes the real and symbolic effectively, greatly helped by Paule Constable's lighting which matches the moment. Bleak though the story is, this production easily incorporates some savage humour, sometimes provided by Posy Sterling's coarse-mouthed Leigh, a young woman with whom Mary had worked in the prison library, now brought back after finding her in the street homeless.
Dixon and Daughters was written before lockdown but delayed by the pandemic. An increase in domestic abuse during lockdown has made it even more relevant. Intentionally disturbing, it doesn't offer solutions. There may be hope for the family as the play ends, but this feels more like a cease-fire than an armistice. This is a dark drama sensitively interpreted.
Reviewer: Howard Loxton