Do I Hear a Waltz?
Music by Richard Rodgers, lyrics by Stephen Sondheim, book by Arthur Laurents
Charles Court Opera
Park Theatre
–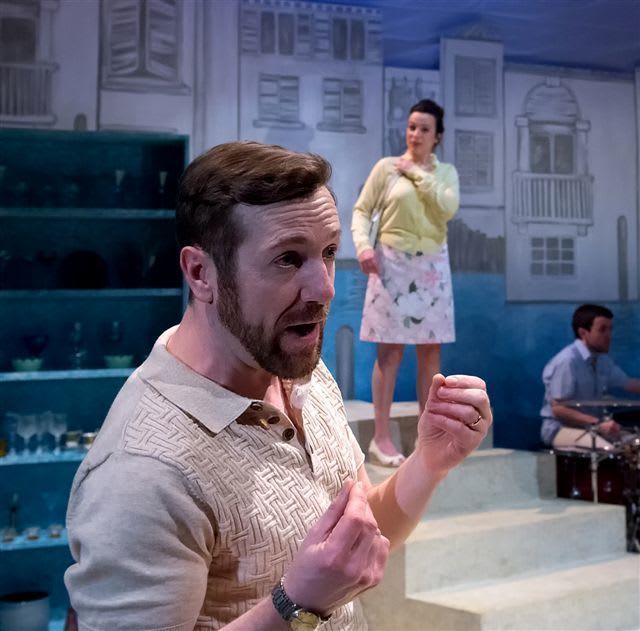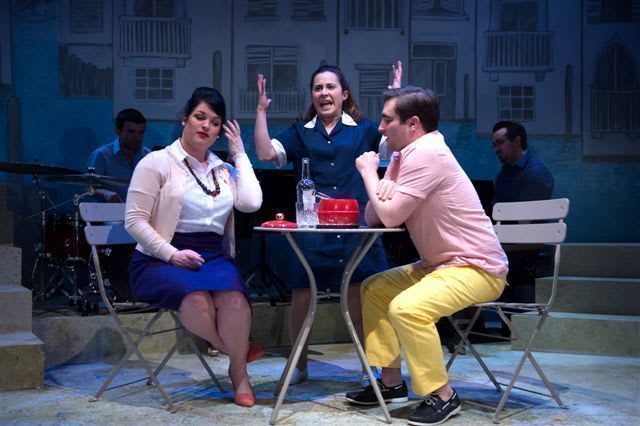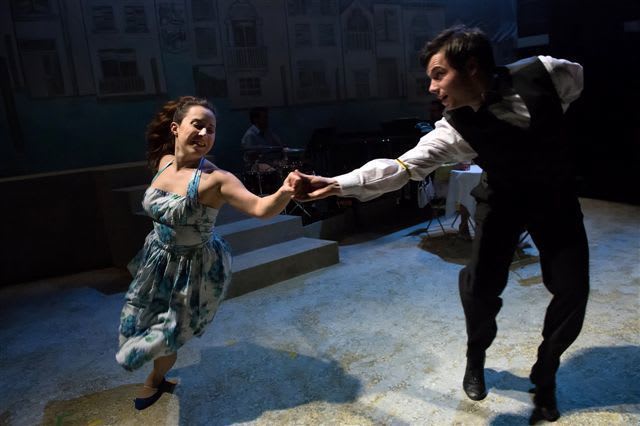 Though it has had some revivals since it was first stage in 1965 (most recently at the Landor in 2005), this is a musical largely forgotten, but if its tunes are not so familiar its storyline rings bells.
In fact it is based on Arthur Laurents's play The Time of the Cuckoo and you may know it from David Lean's film version Summertime: it's the Venice-set movie that has Katherine Hepburn falling into the canal.
It is a tale of Leona, a not-so-young American secretary in an advertising agency, here taking her first trip abroad in search of excitement and perhaps romance. When she meets a charming Italian shopkeeper, who just happens to be married, she finds there's a difference between American mores and Italian attitudes to matrimony. It is not quite the romance for which she may have been hoping.
This is a tongue-in-cheek presentation of Americans abroad but takes an even sharper view of the Brits and the Germans as delivered by Rosie Strobel's gutsy pensione proprietress Fioria, powerful of voice and of personality. Unlike some of the cast, her projection and articulation reach all three sides of this thrust stage.
John Savournin's revival for his Charles Court Opera company loses out on the big splash and the gondolas. The lacklustre backcloth, which provides the setting, adds nothing in atmosphere and colour must come from the costumes, but he makes up for it by keeping things very active and encouraging his company to play with great vigour if not always clarity.
I must qualify that. While some in the house were complaining of blurred delivery, others said text was crystal clear. Perhaps it depended upon where you were sitting. This is the first time I have experienced a musical in this comparatively new theatre and perhaps it is a difficult house in which to sing.
Charming though Rebecca Seale is as Leona in her confusion (and she gets drunk most delightfully), whenever she turned to face away from me her delivery dropped almost to nothing. Not so strong-voiced, operatically mellow Philip Lee as Renato di Rossi, her romantic shopkeeper.
Rodgers wrote some charming music for this show but it is much gentler than some of his big hits, with a couple of Renato's numbers a romantic echo of "Some Enchanted Evening" in a more compromised context. But it is the way in which Sondheim's lyrics, like the complexities of his language lesson number for Caroline Gregory's Giovanna or lover Renato wooing Leona by declaring he's "not perfection, nor are you!", that adds bite to this musical and you need to hear them.
With Bruce Graham and Victoria Ward as an older American couple and Matthew Kellett and Rebecca Moon as a younger one going through a marriage crisis and Will Haswell paired with Gregory as her boyfriend Alfredo contributing a brief dance episode, Arcadio Fernandez as Renato's son Vito and a charming performance from the diminutive Ernesto Xhema as eager little boy Mauro, this is a hard-working company that creates some positive characters.
There is a lyrical moment when Fioria, Leona and Jennifer sing "Moon in My Window" at the beginning of the second half in contrast to the busyness of numbers like "Here we are Again" in which the other couples crisscross the stage while a wistful Leona stands alone.
It is a pity about the set, but this is a production that may blossom when the singers have got more used to the space.
Reviewer: Howard Loxton