Does My Bomb Look Big In This?
Nyla Levy
Tamasha and Nyla Levy
Soho Theatre
–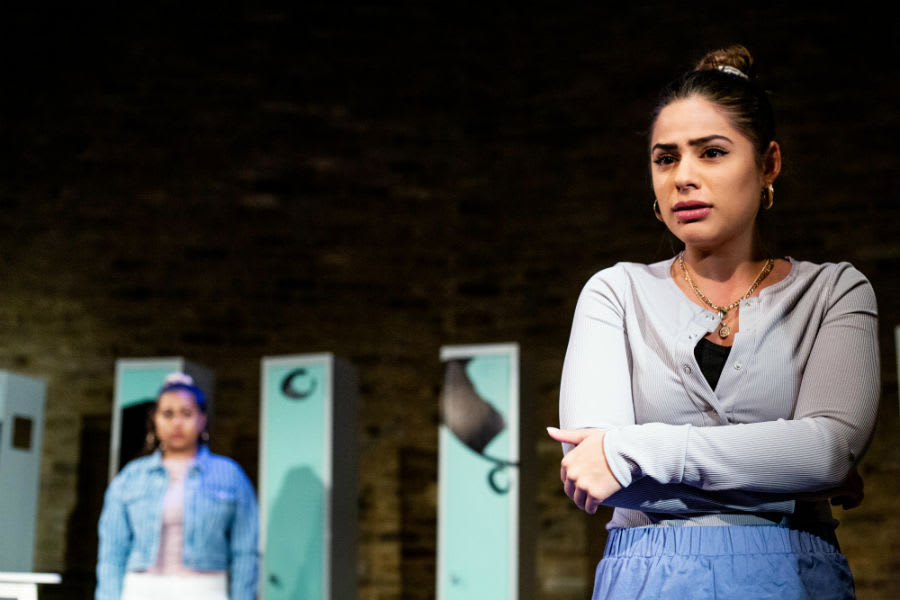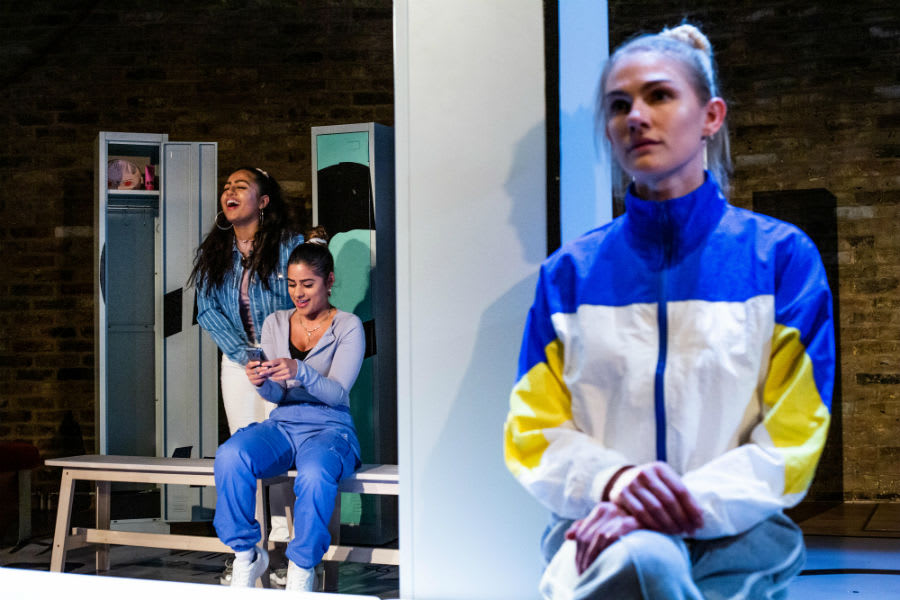 Nyla Levy's play begins with a very topical mystery: why would a fifteen-year-old girl raised in Britain run off to a dangerous Middle Eastern country?
A lively cast of three, playing multiple roles, give us the fictional account of various events leading to Yasmin (Nyla Levy) doing just that and being labelled the "terror baby" by the Home Secretary.
Yet when we first meet her, playful, socially confident and not particularly religious, she seems an unlikely recruit to the ISIS cause.
Early on in the play, she seems more interested in Josh, the hot friend of her brother Saad, than anything else. And if the grief at the death of her mother causes clashes with her father and a greater than usual irritation with hostile reactions to her hijab, it is a joke by Josh and Saad that brings her to the attention of ISIS.
Messing about online, the two lads post links to an ISIS "beheading compilation" and other atrocities, something one of their friends Aziz objects to.
But Yasmin longs for more contact with Josh and, over a two hour period, clicks on ISIS videos 25 times leading to her online contact with Umm Huss who talks to her about Western atrocities in Syria.
All of this we witness through the eyes of her friend Aisha (Halema Hussain), who sometimes speaks to the audience directly, at other times chats with the other two cast members about the way the play is being presented. It may slow the pace and not be strictly necessary to the plot, but it adds humour and a lighter mood to the performance. Indeed the show is keen to evoke an atmosphere of teenage culture, of young people enjoying each other's company, occasionally squabbling and at times finding their family hard work.
It is a believable and sensitive performance, though there are no big debates, no definitive explanation for the process referred to as radicalisation.
Although Aisha in the first scene lowers her voice as she warns the audience that "the school have their Prevent 'quotas' to fill", the play's focus like that of Prevent settles on the normal everyday troubles of the young rather than the institutional racism, the UK's attacks on other countries and the tendency to stigmatise the young.
Yasmin the "terror baby" doesn't intentionally hurt anyone and, if politicians had thought more about her safety and less about using her as a meaningless soundbite, this story and that of others like it (Shamima Begum comes to mind) might have a better outcome.
Reviewer: Keith Mckenna