Dogfight
Music and Lyrics by Benj Pasek and Justin Paul, Book by Peter Duchan
Danielle Tarento
Southwark Playhouse
–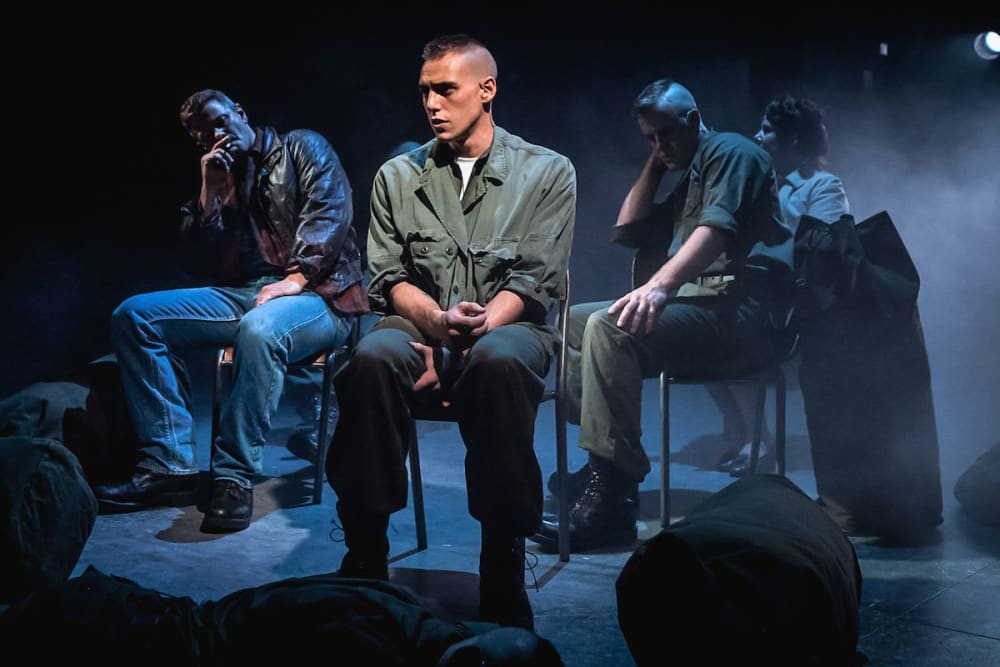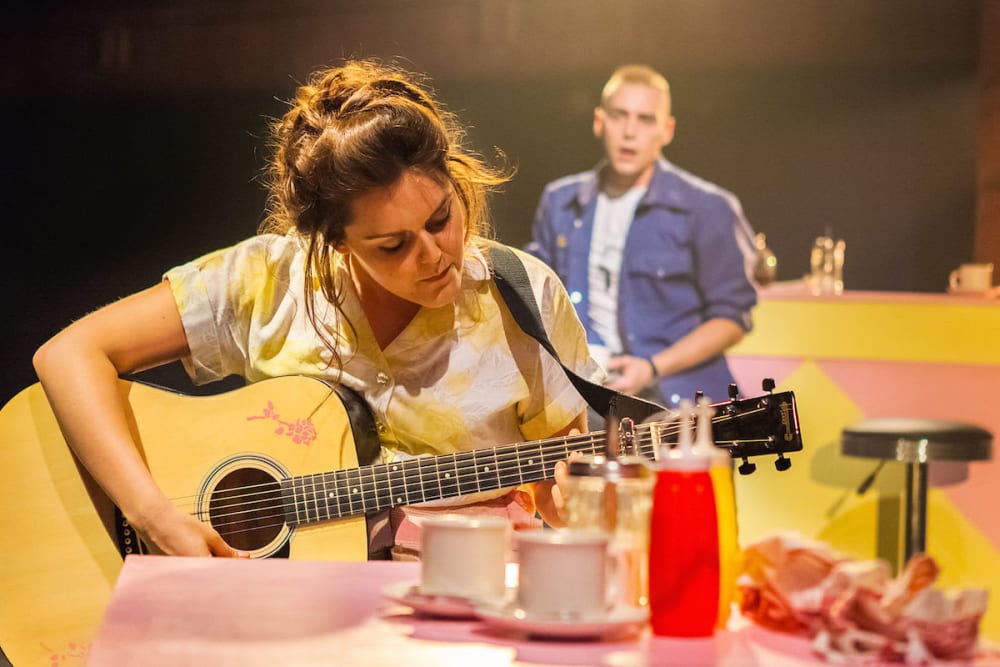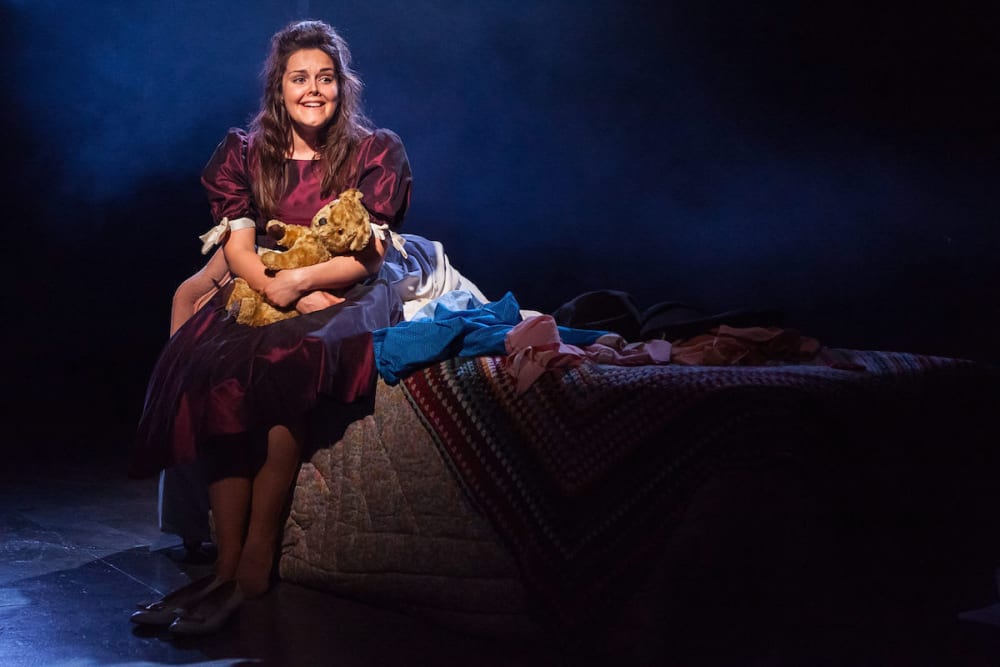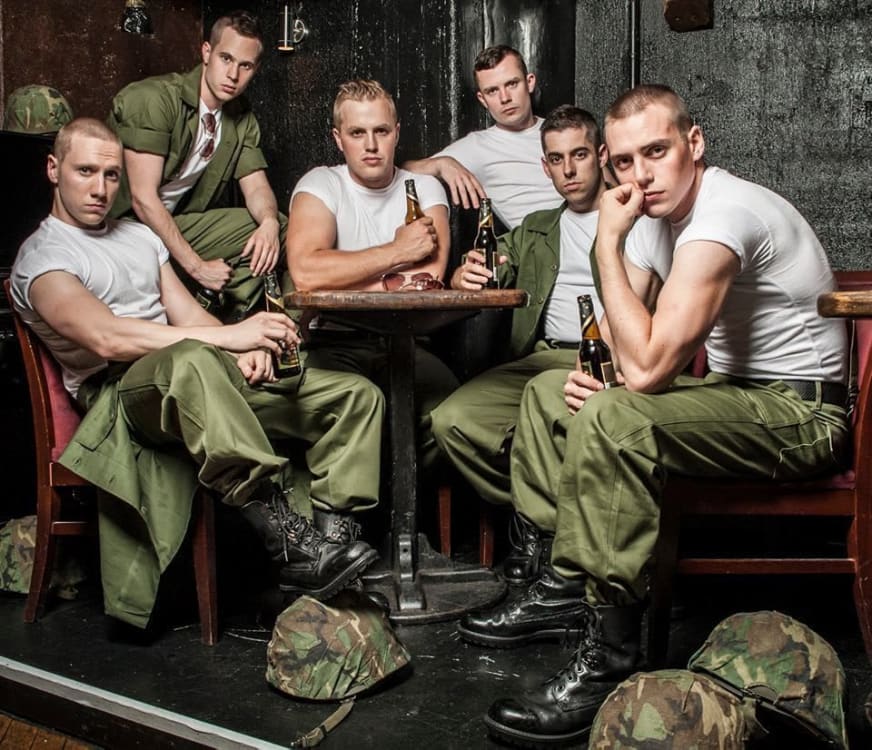 Based on Bob Comfort's screenplay for the Warner Brothers film (which starred River Phoenix), this is the story of three young marines who compete in a "dogfight". That's nothing like the Battle of Britain aerial combat the name means to Britons but a crass competition to see who can turn up with the ugliest girl.
Yes, pretty nasty: and if that really is a US Marines tradition, along with getting bees tattooed on their arms, it doesn't say much for the military.
These boys are young and excited. It is their first (and for some their last time) in San Francisco for tomorrow they ship out to Vietnam. Lucie Pankhurst's demanding choreography makes that excitement explosive and this company deliver it with energy and an accuracy essential in such proximity, almost as if making the assault these marines have been trained for.
In fact first there's a framing: it is 1967 and one of them, Eddie Birdlace, is back in conversation with another veteran before we go back to the night in 1963 when he found waitress Rose Fenney in her mother's café and shot a line of lies before taking her off to the dogfight.
Gentle Rose isn't a great beauty but she is certainly not ugly and Eddie begins to see her differently but on this last night is what becomes an odd courtship for real or to get a last lay?
Laura Jane Matthewson, in her professional London stage debut, makes Rose touchingly vulnerable, her talk of the Peace Corps in contrast to the boy's belligerence. She sings with feeling and is especially fine in "Pretty Funny", a number when she is home after finding out about the dogfight bet. Jaime Muscato's Eddie may charm the audience as well as Rose but, though he is clearly much more considerate than his marine mates, Muscato still keeps his actions equivocal.
Although there is particular chemistry between these two performers this is a strong cast throughout. Cellen Chugg Jones is the marine who pays a tart to be his partner - a fiery performance from Rebecca Trehearn as Marcy, who dons a fright wig and blacks out teeth - and Nicholas Corre plays the third bespectacled Bee taking Emily Olive Boyd's Ruth Two Bears. Amanda Minihan is Rose's watchful Mama and Matthew Cutts, Joshua Dowen, Ciaran Joyce and Samuel J Weir play other soldiers and other roles.
The whole show is musically lively, with a dancehall scene managing a medley of 1960s dance styles and some sole searching numbers of which Eddie's "Come Back" which turns into "Take Me Back" when he is reunited with Rose especially hits home but what may be clever lyrics are too often indecipherable, drowned out by the otherwise excellent band or by their own volume.
The action and the way director Matt Ryan presents it is so clear as to make up for missing words and the whole show very watchable. A section in which San Francisco Flower Power and the peace movement are contrasted with Vietnam seems half-hearted. With the seeds already planted in Rose's idea of joining the Peace Corps it is a pity this opposition between military and peaceniks is not more developed. Similarly a newspaper is flourished headlining JFK's arrival in Texas that places the 1963 scenes as just before Kennedy's assassination but any significance that may have is not explored either. But that would be a different musical meanwhile this one can be enjoyed for itself.
Reviewer: Howard Loxton