Don Carlo
Giuseppe Verdi
Royal Opera House, Covent Garden
Released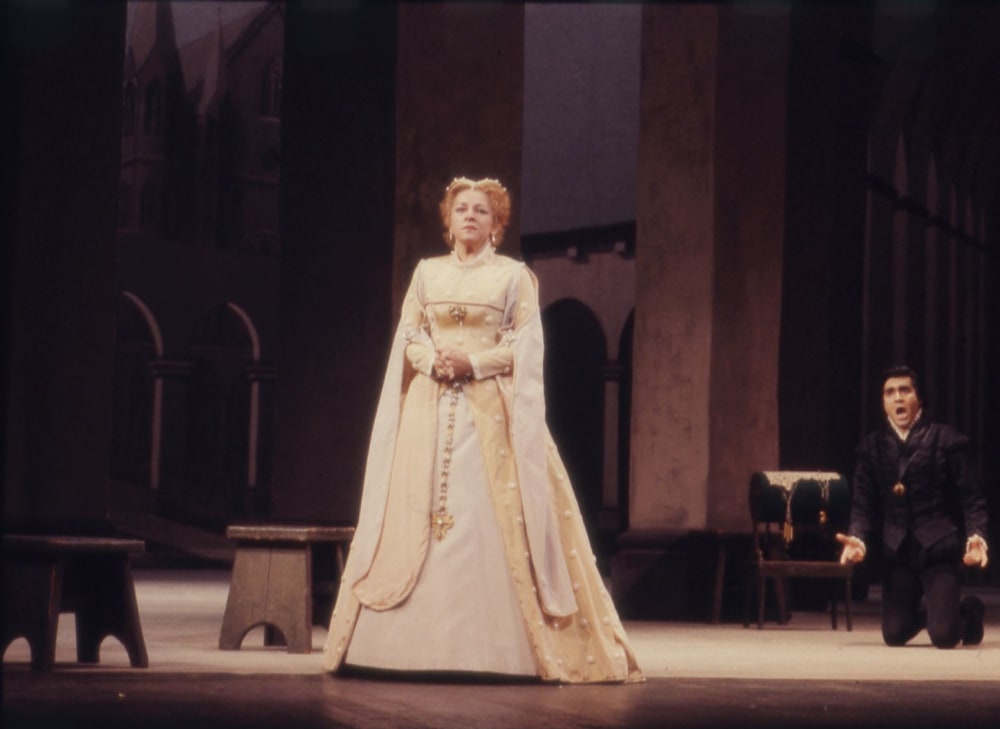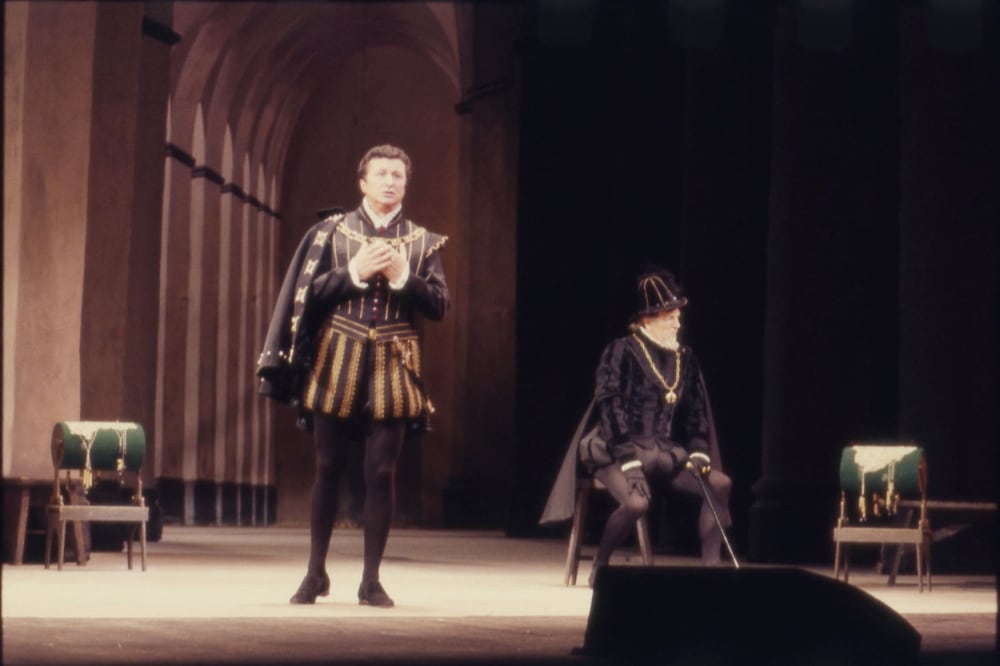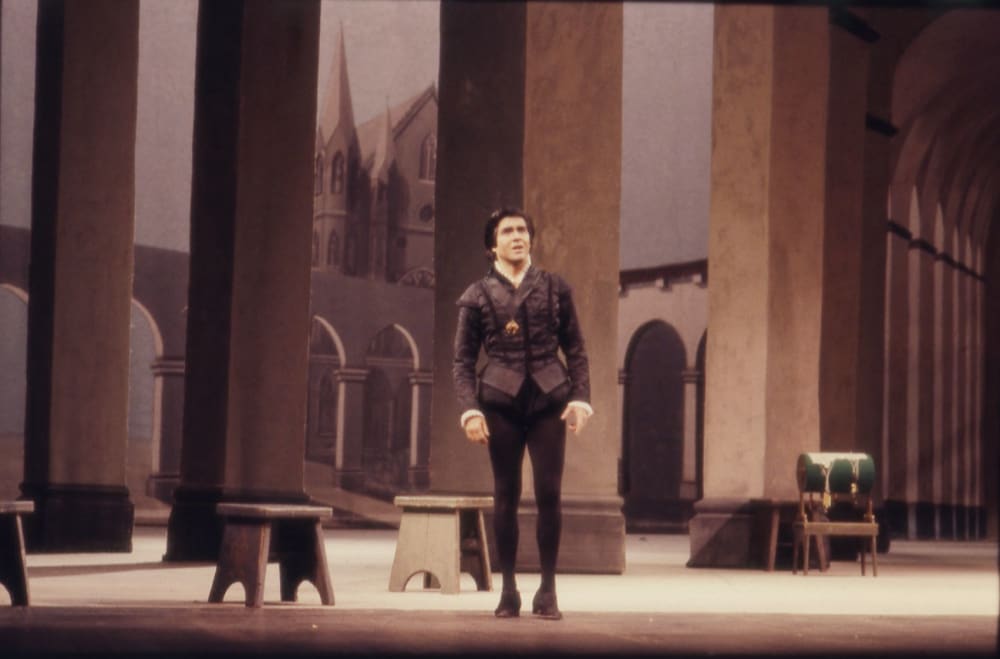 When the Royal Opera House commissioned Luchino Visconti to put on Don Carlo in 1958, they got the whole works: the great Italian filmmaker not only directed the show but designed the sets, the costumes, even the lighting. The result was a benchmark production that established the piece as possibly the greatest opera by the greatest composer of dramatic opera. Some achievement.
Since then, the piece in its various formats has become one of the most performed in the repertoire, one of the most recorded. But of the half dozen in my collection, this Italian five-act version is the one l'd go to first as the closest thing to a definitive realisation.
I call it a benchmark because it is one that set a style for later interpretations, or against which directors have reacted. No great suspended foot over the stage here or other abstract devices. The production is determinedly traditional, and realistic, the colours all browns, sepias, violet, cream and gold, of beautiful but sombre opulence, characters not dwarfed but held nevertheless within claustrophobic walls. Small filmic details—the queen's ladies play battledore in the cloister garden, the king arrives with pet wolfhounds—enhance the realism, whether introduced by Visconti or later stage director Christopher Renshaw I don't know.
The cast in this 1985 revival match the occasion, with Ileana Cotrubas as Elisabetta. The great Romanian soprano was nearing the end of her career but still on top form, the voice a little rounder as she tackled this and other heavier dramatic roles for the first time. If she no longer appears the young ingenue, the greater the sense of wonder she expresses at Don Carlo's love.
He is the silky-smooth Argentine tenor Luis Lima, played as a brave, rash, naïve Don Carlo, literally swooning with passion. Their final love duet, maintained at a barely perceptible pace by conductor Bernard Haitink, is such to bring tears to the eyes.
Giorgio Zancaro is a rich-toned Rodrigo, Robert Lloyd magnificent in anguish as Philip, and Bruna Baglioni an impressive Eboli.
The 3-hour 20-minute DVD recording, previously issued in 2005, was directed for BBC television (oh, happy days) by Brian Large so is in the old TV 4:3 ratio rather than the wider 16:9 more common today. Although not in HD, both sound and video quality are reasonable. The booklet contains cast list, synopsis and chapter headings, plus six full-pages of pictures that could be put to better use.
Reviewer: Colin Davison