Don Juan
Molière
Theatre Lab Company
Hoxton Hall
–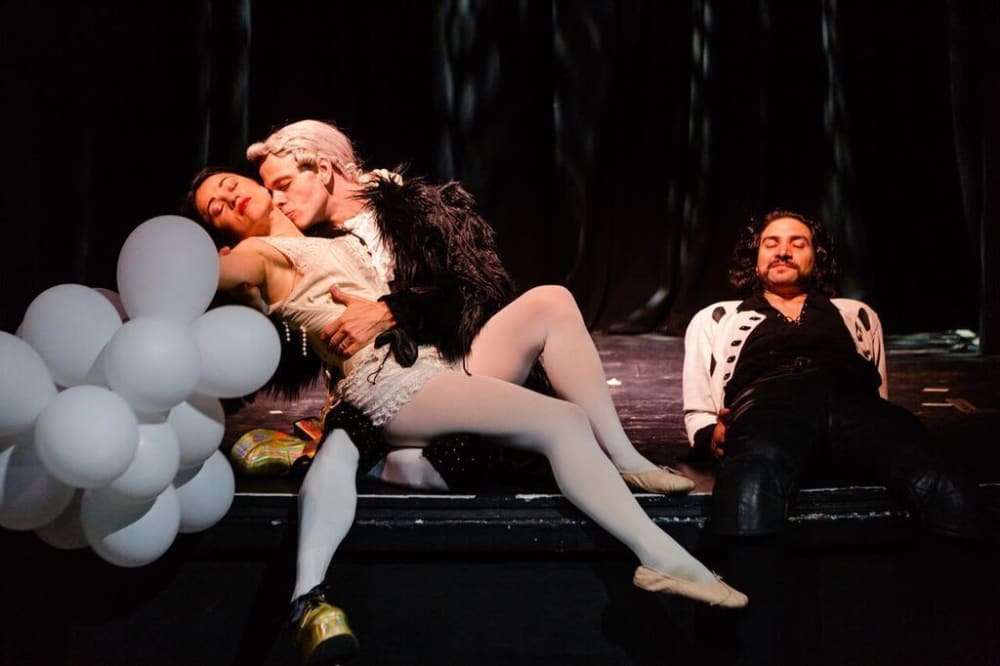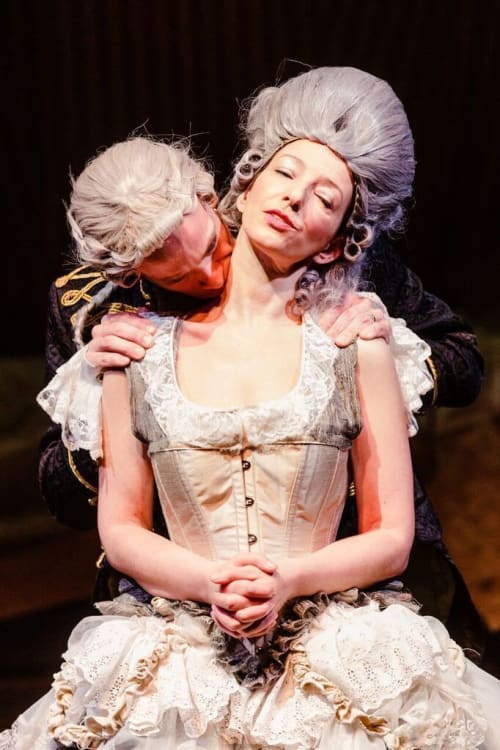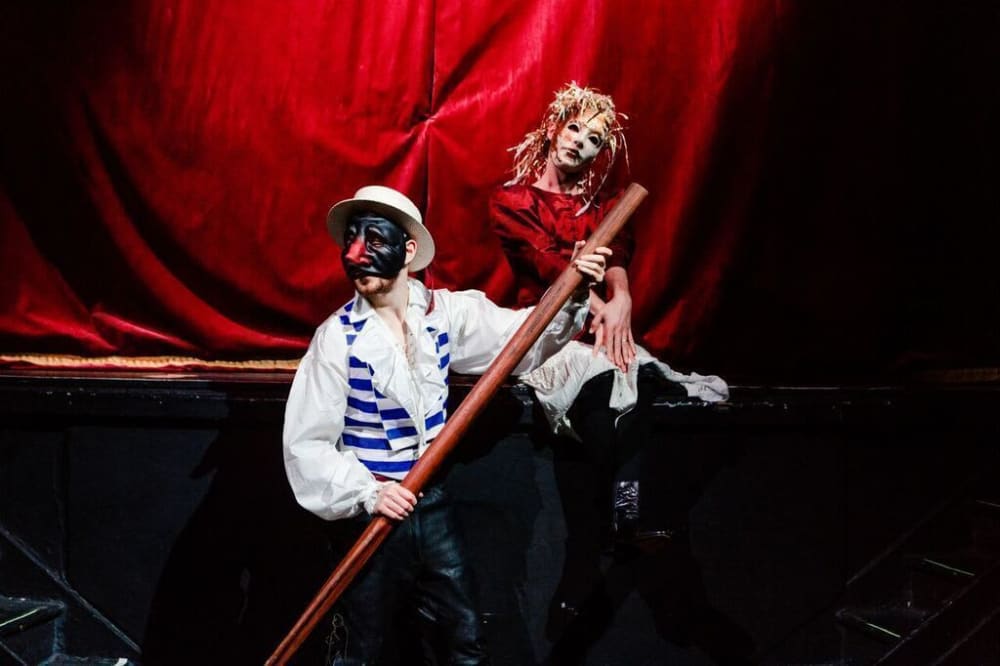 Molière (Jean-Baptiste Poquelin) presented Don Juan in 1665 but it only survived 15 performances before it was banned because of its immoral hero and its attitude to religion, and heavy cuts made before it could be published.
The first written version of the Don Juan de Tenorio story was Tirso de Molina's Spanish play of a century earlier, but the legend of this famous seducer goes back much earlier and has been retold over the centuries right up to Brecht and Patrick Marber, most famously in Mozart's opera.
Molière sets his version in Sicily but Anastasia Revi's production relocates it during the Venice carnival, which allows her to draw on a Venetian use of masks and for a treatment that recalls the commedia dell'arte traditions that influenced Molière's work through the Italian company with whom he shared his theatre.
The play starts six months after Don Juan has killed the Commander, who intervened when Juan was trying to seduce his daughter. He now has a wife, Donna Elvira, whom he enticed from a convent, but another woman has caught his eye and he has followed her to Venice.
The Don's servant Sgannarelle explains that Elvira has followed them. Later, her brothers also turn up to make Don Juan respect his marriage, but meanwhile he has already been proposing marriage to a pair of other women. It is the conquest that delights him and he claims it would be unfair to other women to ignore their charms and stick to just one.
As Don Juan, Peter Rae doesn't ooze sexual attraction but seems sophisticatedly cerebral. He seems more interested in thwarting conventional morality than mere sexual satisfaction; a bit of a cold fish but women can't resist him. David Furlong's Sgannarelle seems much more warm-blooded and establishes an easy rapport with the audience. The servant challenges the master's behaviour, concerned that his behaviour will damn him, though since he doesn't want to get the sack he's careful to appear supportive.
Some scenes: including one introducing a gondolier and his new bride (whom Don Juan fancies) and when Elvira's brothers confront Don Juan are played like commedia lazzi with half masks, a broader comic contrast to the Don's sardonic barbs against religion and doctors. Their timing tends to be too fast and the playing trying too obviously to be funny and the use of some full-face carnival masks, though aiding doubling and trans-gender casting, muffles dialogue. Early on, some important information is also drowned out by too-loud music.
The production carries the action into the auditorium and the upper gallery and expands the short text with brief dance and physical episodes: including the introduction of a figure to represent the "Illusion of Love" (or perhaps more accurately the Delusion) and one consisting simply of characters bearing balloons which they proceed to burst. They are typical of the way this company creates imaginative effects and strong visual images, not least in its alternative to Don Juan's descent into hellfire.
Designer Valentina Sanna has created some rich settings in a challenging space and there are some gorgeous costumes and masks. Emmanuela Lia plays Donna Elvira, Samuel Lawrence plays the Commander's Statue and he and Benoît Gouttenoire double other roles.
Lasting only 90 minutes, this seems a slighter play than much of Molière's other work but it is easy to see why it upset the French establishment in 1665 with the arguments the dramatist gives to his unrepentant Don Juan.
Reviewer: Howard Loxton