Don Quixote in Algiers
Dermot Murphy
Condor Theatre Company
White Bear Theatre
–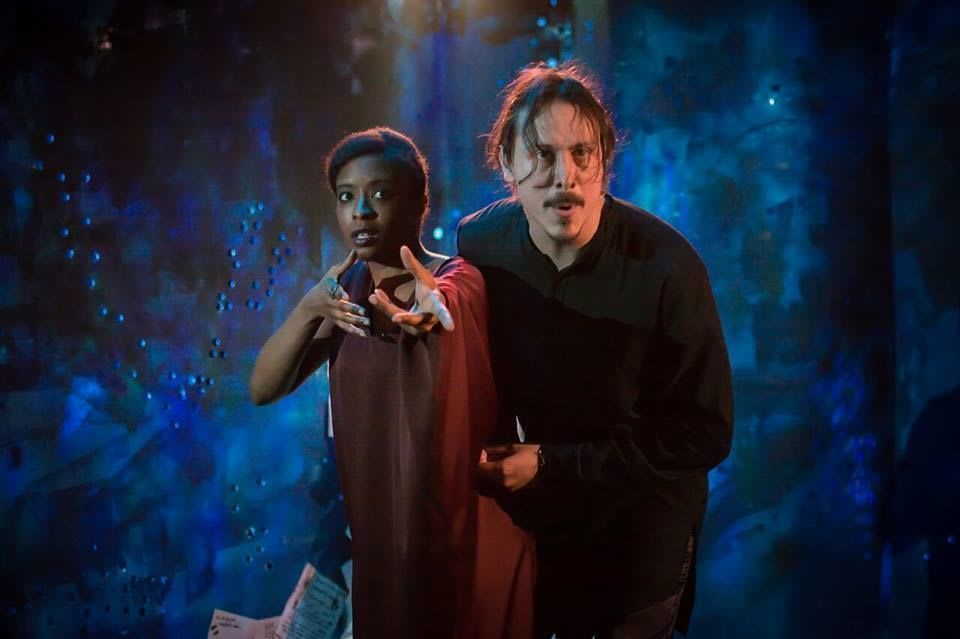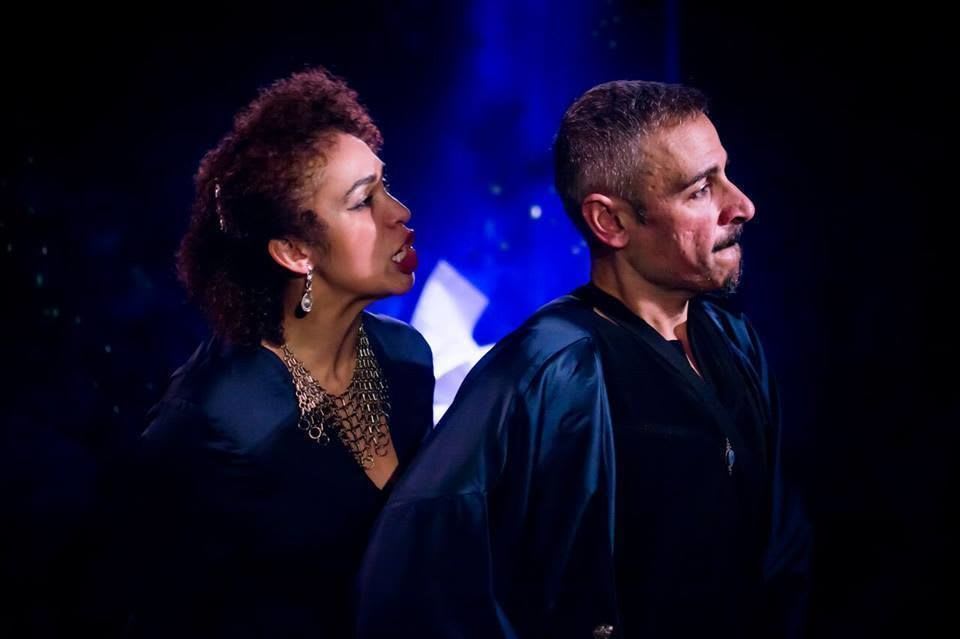 Dermot Murphy's new play about Miguel de Cervantes draws on known history and the protagonist's own fiction to imagine what might have happened to the writer of Don Quixote at the end of the 1570s.
At the beginning of that decade, Cervantes became a soldier in a marine regiment of the Spanish Navy. He fought and was wounded in the Battle of Lepanto, incapacitating his left arm, and served in other action. Then, in 1575, sailing to Barcelona with letters of commendation to the king, he was captured by Barbary pirates. For the next five years, he was held prisoner in Algiers until eventually ransomed by money from his parents and the friars of the Trinitarian Order which had been set up to free captive Christians.
Cervantes appears to be drawing on this experience in his tale of the prisoner Don Pedro de Aguilar and the Muslim girl Lela Zoraida told to the folk in the inn in Don Quixote. That and other Algerian episodes in Cervantes' stories are the inspiration for this play which shows Cervantes held as a slave to Arab trader Si Ali for whom he works writing letters and teaching his daughter Zohra.
Murphy has framed his play, if I understand it correctly, with Miguel writing a testimony required by the friars as part of his release procedures. His Miguel is something of a mad fantasist; the storytelling is sometimes confusing and not always linear.
We have here a caring father, not unkindly in his treatment of his prisoner, who has already made several escape attempts which have led to the deaths of others involved in them, and a daughter who wants to turn her back on the marriage her father plans for her with a dream of being a nun who will spend her life reading books in a garden.
Her deluded idea of the religious life is a misunderstanding of what her father's former slave concubine, Carmen, has described of time that she spent in a convent. In a way, they are all of them prisoners and all of them living a kind of fantasy.
The play grows out of darkness, played against a setting of rich blue, turquoise and purple pierced with holes through which coloured light shines, with a symbolic pile of manuscript papers rising in a corner. First, Miguel seems to be being interrogated then we encounter the Zohra story.
Álvaro Flores, who plays Miguel, is a multi-lingual actor (for which, as a monoglot Brit, I admire him). His accented English playing marks his Miguel out as a foreigner from the Algerians with their RP voices but his un-British stresses and phrasing often interrupt the smooth flow of meaning, though they help add a touch of the madness that seems to affect him. This Cervantes has some of the qualities of his later creation, a mind under pressure as he plans yet another escape.
Zohra wants him to take her with him and he thinks of doing so, even of making her his wife, though that's not her plan. Rachel Summers makes her determined but charmingly innocent, deluded about what a nun's life is, but one of the strongest scenes has her spring into action to re-enact one of Miguel's battles with him.
Fanos Xenofós plays Si Ali as a kind captor and caring father but expecting conformity with traditional values. How Carmen (Polly Naylor) fits into his household is left very vague until she eventually tells Zohra how she came there, but such uncertainty fits with the rest of the piece, which blurs the difference between real life and fantasy.
The treatment of some themes becomes repetitious but with lighting and sound design adding atmosphere and the cast's energy it produced an enthusiastic response from its first night audience. It explores the nature of identity and ideas of female independence only superficially.
Reviewer: Howard Loxton