Don't Look Away
Grace Chapman
NOVAE theatre
Pleasance Theatre London
–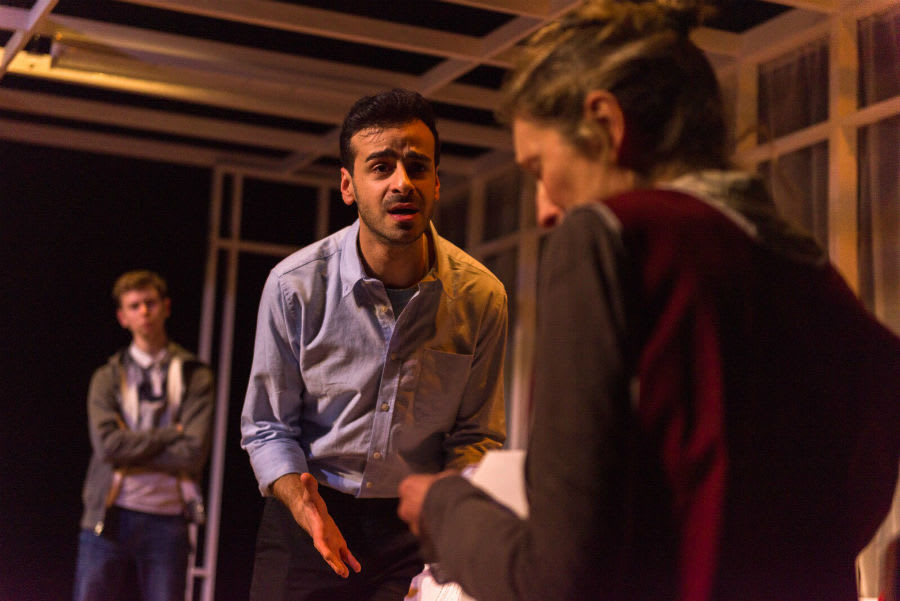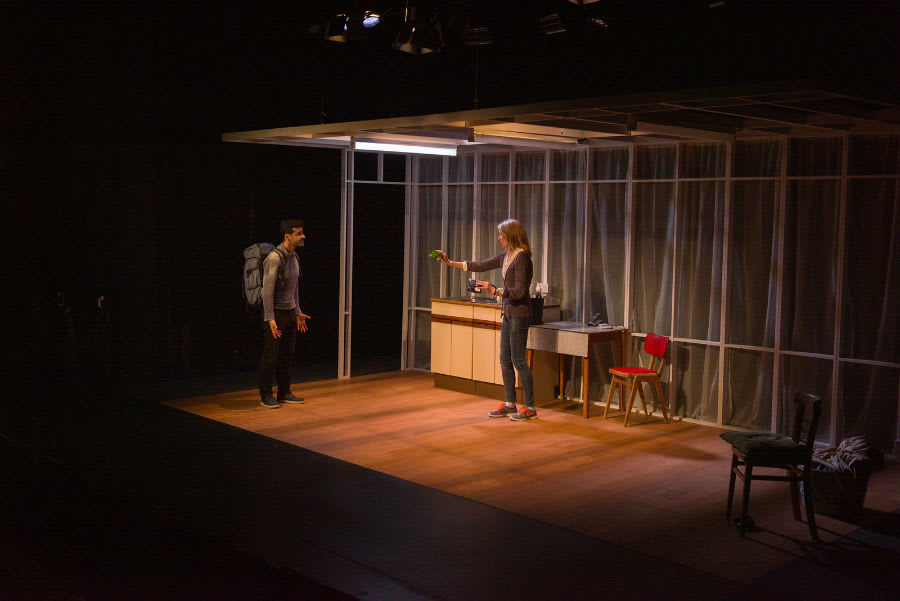 Spontaneous decisions can be reckless. Certainly Jamie in Don't Look Away thinks his mother Cath has made a very reckless decision.
Her evening shift cleaning at a Bradford community centre had been interrupted by an eighteen-year-old Syrian Adnan (Robert Hannouch). He was preparing to sleep the night at the centre without permission and had a confused notion about claiming asylum the following morning.
Since calling the police seemed a bit harsh, Cath (Julia Barrie) spontaneously offered to let him stay the night at her home. After all, he was her son's age and seemed harmless. But Jamie (Brian Fletcher) says it is very risky to have an outsider, a stranger, in the family home..
The play is a gentle, sympathetic account of the way ordinary people can, in these times of austerity, find themselves plugging the holes left by a government hostile to migrants (unless of course they happen to be Saudi Princes or Russian oligarchs).
Yet the difficulties of helping can be immense and, in a powerful speech, Jamie compares the task to "throwing a punch at a tidal wave."
The dialogue is brisk and clear, but in general too narrowly functions to progress obvious plot developments.
The story is plausible but tilts its dramatic tension towards the resentment felt by Jamie who at times seems one long permanent scowl. This is unnecessarily emphasised by short dance sequences. Yet he is the least developed of the characters, a simple one-note emotion. It contrasts with the growing trust and friendliness between Cath and Adnan.
Very few of us could match Cath's reckless kindness or cope with the difficulties facing Adnan. But don't look away. There are always things we could do to help. Refugees should be welcome here.
Reviewer: Keith Mckenna