Donizetti in the 1830s - Three Complete Operas
Gaetano Donizetti
Opera Rara
Released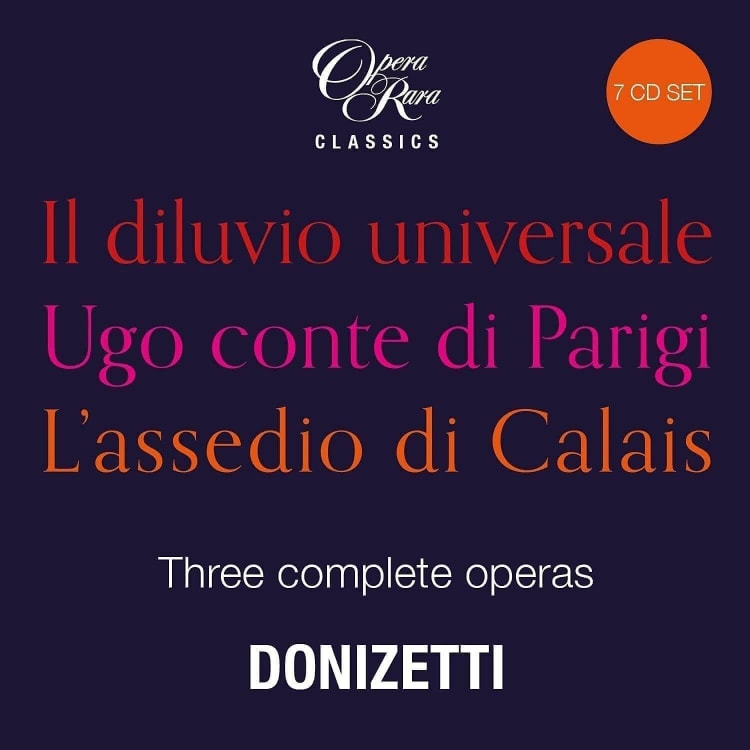 To conclude the celebrations of its 50th anniversary, Opera Rara has released a box set of three complete remastered Donizetti operas unavailable for over a decade: Il diluvio universale, Ugo conte de Parigi and L'assedio di Calais.
These operas were all written in the 1830s when Donizetti was at the height of his popularity in Italy and show the composer's keen sense of drama.
Each of the three contrasting operas has a predictably fine cast and orchestra, and the libretti with English translations are available on the Opera Rara web site.
One cannot recommend them highly enough and I can only concur with the Sunday Times: "No Donizettian will want to miss this."|
Reviewer: Paul Foss