Dora the Explorer LIVE! Search for the City of Lost Toys

Nickelodeon
Apollo Theatre
–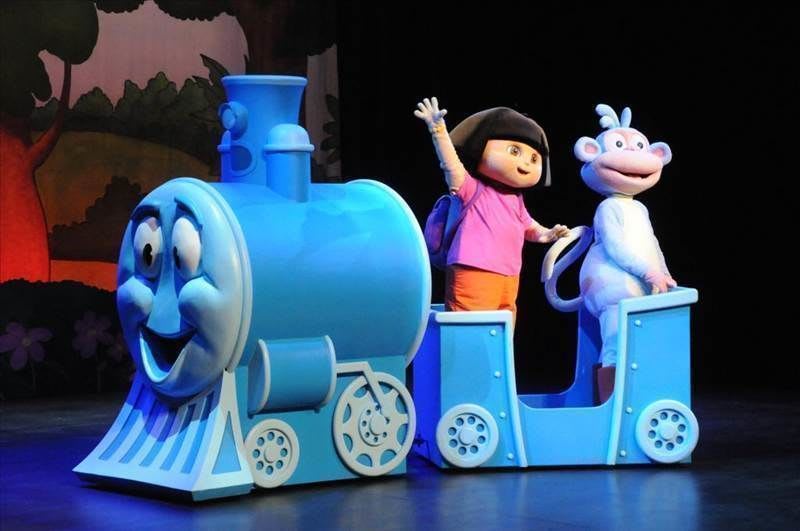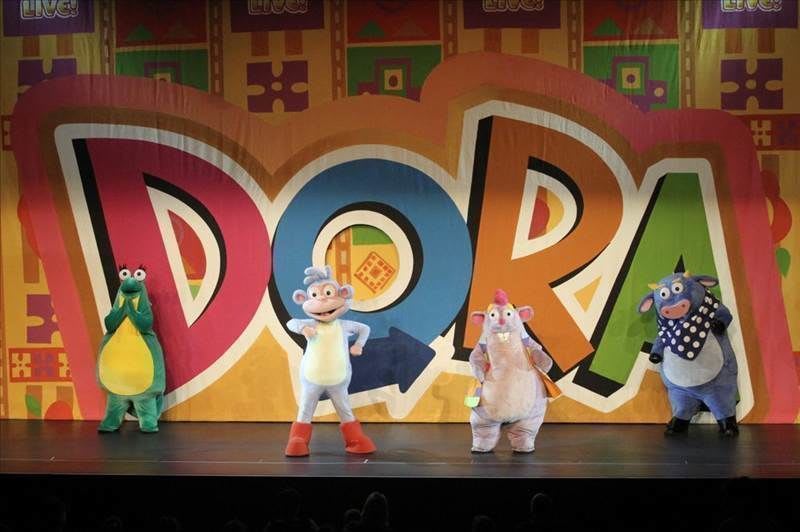 This is a stage show based on a popular American animated children's television programme from the Nickelodeon company which is seen in the UK on the nick.jr cable and satellite channel, specifically aimed at pre-school-aged children.
The cartoon's animal characters are reproduced like over-size cuddly toys and the humans too like stuffed dolls, the performers completely encased in costume and stylized head. There are no actor credits, nor is any writer, designer or director acknowledged. As far as the audience is concerned these are indeed their favourites up there on the stage. With their real heads totally encased behind eyes and mouths that cannot move, it says a great deal for the performers' timing and control of gesture to match the pre-recorded dialogue and music that they do make real communication with the audience.
Like the television programmes, it is precisely tailored to its target audience with a very, very simple story line in which Dora and her friends set out to find the City of Lost Toys to rescue her favourite teddy bear Osito. There are several colourful settings as Dora pursues her journey with her monkey friend Boots, cheerful tunes, some very simply choreographed dancing, plenty of repetition and almost continual audience participation.
The children, though staying in their seats, can aid their heroes on their way; almost nothing can take place without the audience helping to make it happen whether it is to raise a cloud into the sky, add twinkling stars to speed the journey or find the number that is bigger than three but less than five. It is precisely crafted; a flicked wrist an instruction to respond, a cloth-covered hand cupped to an ear an instruction to shout louder.
This is not a show that sets out to stimulate a child's imagination or introduce it to the magic of theatre. Its appeal is in putting the scenes and character they love up there in three dimensions. It is very much a commercial operation tailored to audience expectation—nothing wrong with that when an audience enjoys it as much as the little girls with whom I saw it.
It has some educational value in making them look for things that are missing or need correcting and introduces numbers and, something much needed in the UK, starts them on learning another language with Spanish words and counting, if only up to three.
But be warned that there is a long interval and, in addition to the usual refreshments, there is a great deal of Dora merchandise on sale. Unless you are very good at getting your youngsters past games and books, videos and photo opportunities you had better have deep pockets.
Reviewer: Howard Loxton