Drac & Jill
The Wardrobe Company collaboration
Wardrobe Theatre
Wardrobe Theatre, Bristol
–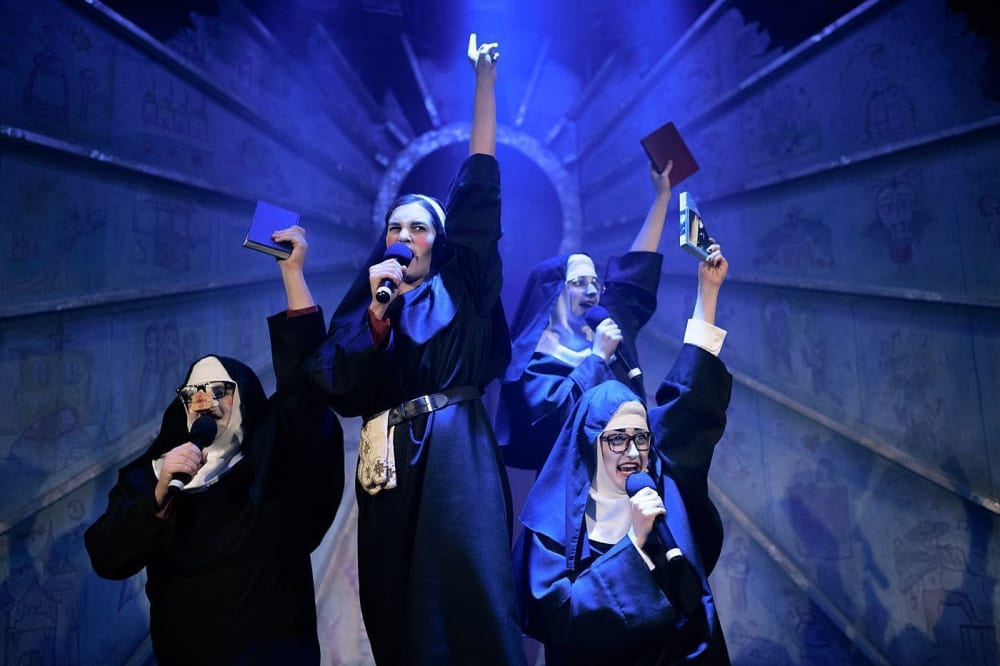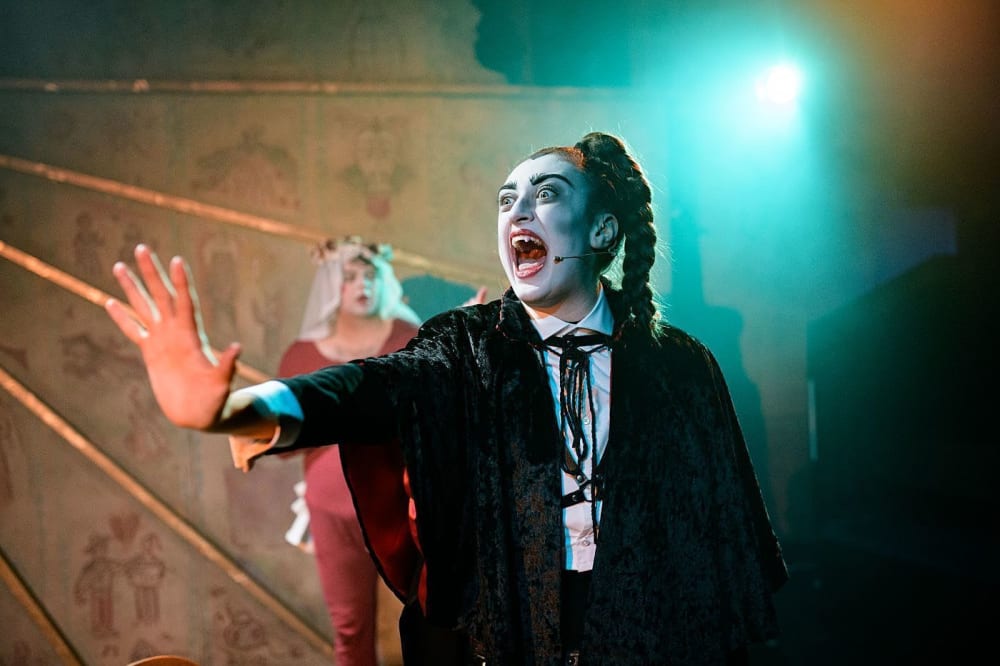 Nursery rhyme meets horror show to produce some seriously deadly, funny, riotous comedy at the Wardrobe Theatre, Bristol.
Jack falling down the hill is just the start of this road trip which in 1896 takes a young couple, Mina and Jonathan Harker, from Clifton, to Temple Meads, through Transylvania and, ultimately, Count Dracula's Castle.
Along the way, Mina (Caitlin Campbell) and Jonathan (Tom Fletcher) stop at a convent. Who would know that novice Frances (Alice Lamb) was encountering as many difficulties navigating her way through the social cliques and hierarchies of nuns as the Lindsay Lohan character did in Mean Girls.
Referencing this movie, Rocky Horror, Love Actually, Dirty Dancing, the entire vampire film genre and many more, even The Sound of Music (it's the nuns), this year's Wardrobe Theatre Company Christmas show is a camp, good-natured, erotic romp through Hammer Horror film territory.
Matthew Whittle, dramaturg, has delightfully crafted the unlikely connection between nursery rhyme and horror, successfully interweaving both tales and genres. There are some cracking songs along the way too.
Credit also to director Tom Brennan for pushing the boundaries, yet always keeping the show just the right side of puerile, despite the many sexual references and in particular Dracula's physically enormous visual joke.
With Corrina Buchan playing the role of the Count, this talented cast of four also double up as other characters in the story. All roles seem to fit the performers' strengths, including some fantastic singing and dancing sequences. Imaginative set and costume design from Ruby Spencer Pugh provide the versatility for the fluid scene changes and some very quick role changes and even some winged flight.
The Wardrobe Theatre has certainly brightened up the dark nights for its Bristol audience with an original retelling of some familiar tales, some very local jokes and even a sing-a-long.
Reviewer: Joan Phillips