Dracula
Mark Bruce
Mark Bruce Company
Wilton's Music Hall
–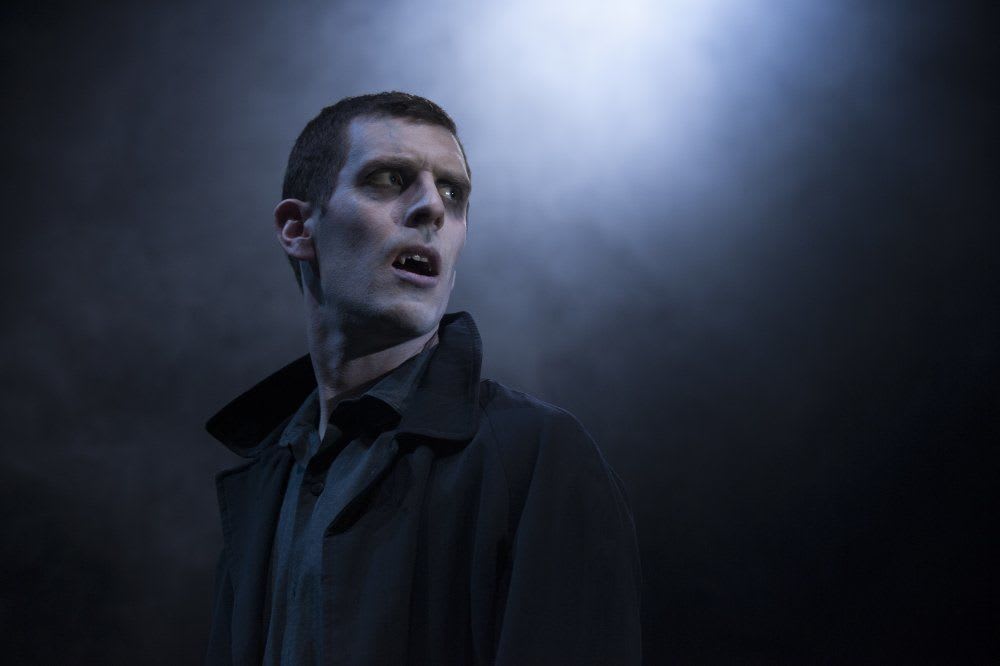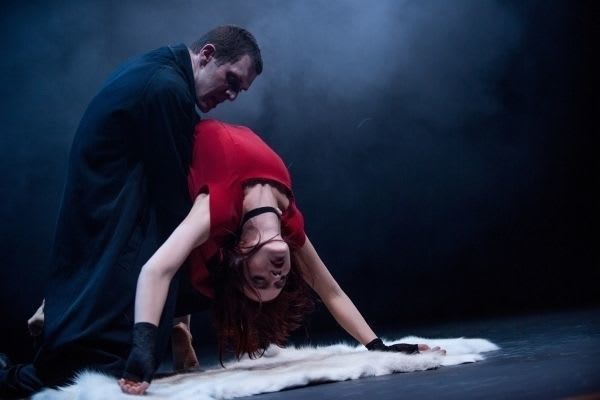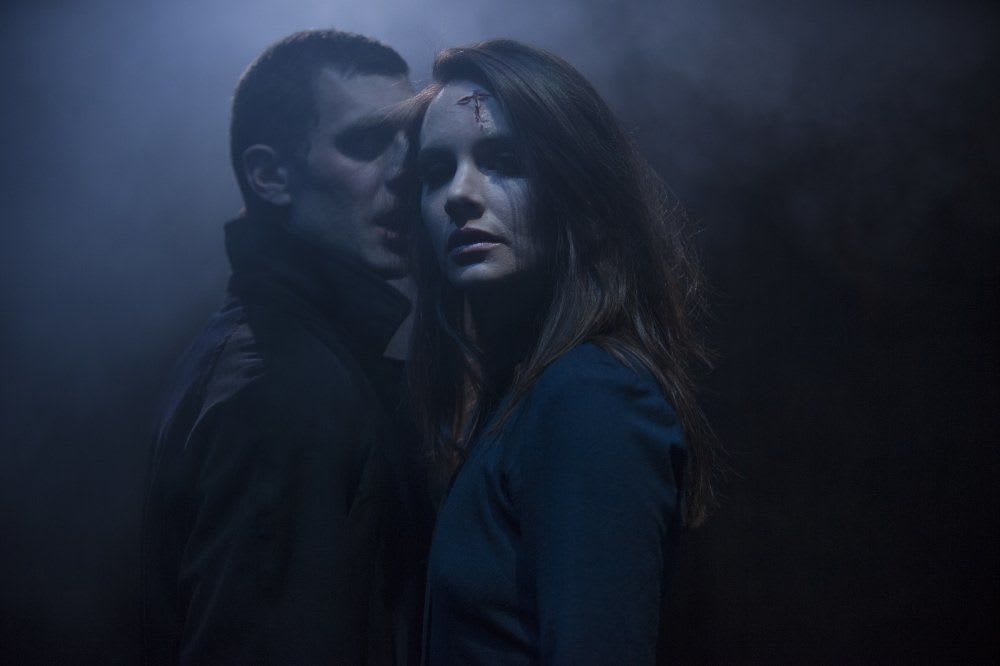 Based on Bram Stoker's famous novel, this is a dance theatre work of visceral energy. Though loosely following Stoker's somewhat fragmented story, it is not a detailed retelling but captures its spirit while concentrating on individual encounters and the personalities involved.
It skilfully mixes the macabre with romance and humour, though Dracula's top hat and cane routine to Florrie Forde's "Down at the Old Bull and Bush" is more threatening than jokey. If you wonder what an old musical song is doing in such a Gothic story it is part of an eclectic score that ranges from Ligeti and Schnittke to Mozart, Beethoven, Scarlatti and a Bach chorale as well as a Dracula theme composed by the choreographer himself. It is a score, assembled to great effect, that grows from a soundscape of a windswept night.
Jonathan Goddard's lean, big-eyed, chisel-faced Dracula is a creature with a melancholy sadness who can erupt with a violence that seems savagely erotic. It is a fascinating creation with a vulnerability and need that invites self identification, shockingly jarred by his sudden vampiric feasting. He not only dances the character's complex choreography, that seems to combine bravura with an inner exhaustion, but endows this Dracula with a reality far beyond the vampire image. This is a Dracula that has some kinship with Mary Shelley's Frankenstein creation.
It is not only Dracula of whom choreographer Bruce makes great demands. His Mina Harker (Eleanore Duval) and Lucy Westenra (Kristin McGuire) in particular are faced with some surprising lifts in their duos with the Count and the whole company are put on their mettle, not least when wearing whole head masks as pretty scary wolves and even large ones as horses drawing the carriage taking Jonathan Harker (Christopher Tandy) to Castle Dracula.
As well as very virile dancing, Wayne Parsons, Jordi Calpe Serrats and Alan Vincent play a sequence of proposal scenes with Lucy that are very funny, Vincent also sounding off operatic, while Cree Barnett Williams, Nicole Guarino and Hannah Kidd alternate dance drolleries with bloodthirsty ravenousness as the Count's three Vampire Brides.
The occasional flashes of humour do nothing to undermine the overall atmosphere created by designer Philip Eddolls: a mist wreathed darkness speared by Guy Hoare's lighting in which tomb-like shapes are reconfigured in front of a screen of metal gates and skeletal trees. With Dorothea Brooks costumes, everything is in black and white, except for the inevitable splashes and drips of red, nothing about this show is for the squeamish.
In this combination of dance and physical theatre, there are moments, such as when Mina receives news of her husband's illness, when Bruce ignores occasions then seem to cry out for feelings to be expressed in dance, but it would be churlish to complain when he has provided so much that is original and exciting and when characters just walk across the stage he makes them do it with meaning.
It is so easy to go over the top with a melodramatic subject. Bruce pulls all the stops out but never strays into the gratuitous; it is all part of the emotional and violent story.
After the season at Wilton's there will be further tour dates at the North Wall, Oxford (5-6 November) and Merlin Theatre, Frome (9-10 November).
Reviewer: Howard Loxton