Dracula
Danny Wainwright and Daniel Hallissey
Let Them Call It Mischief
King's Head Theatre
–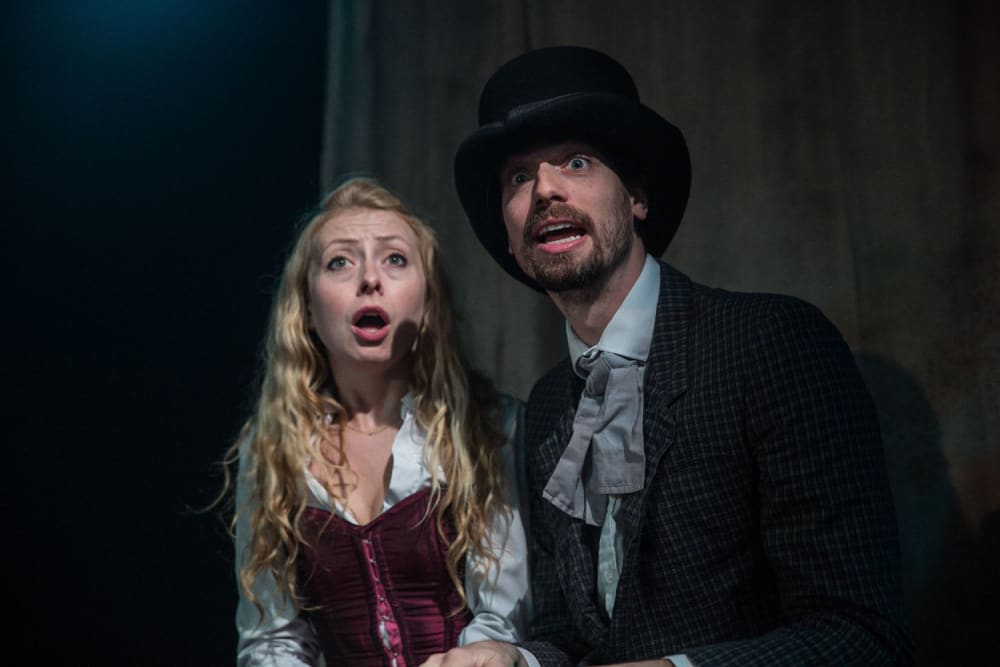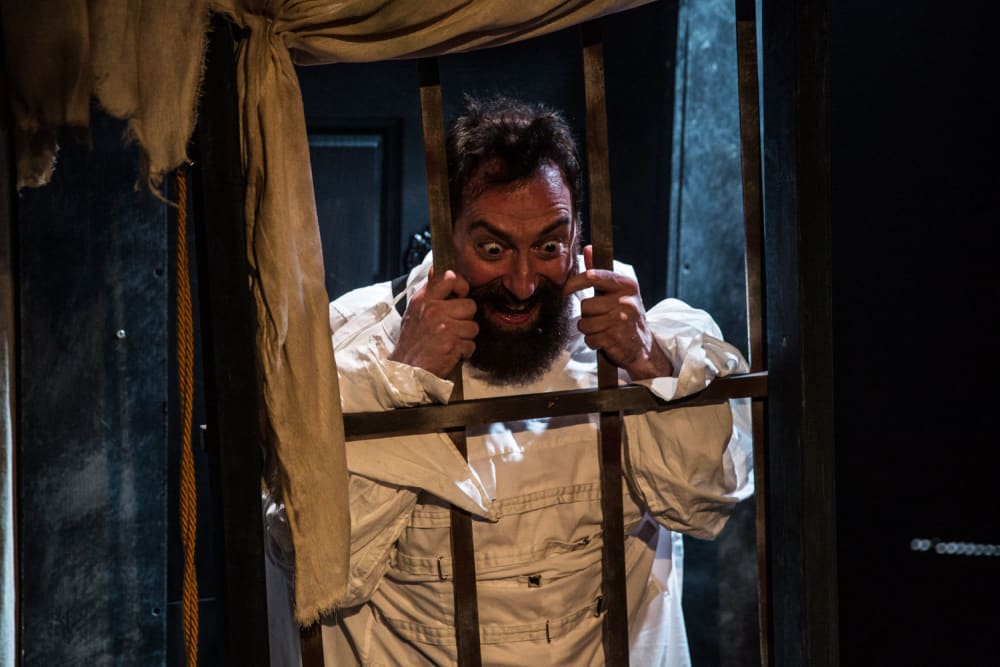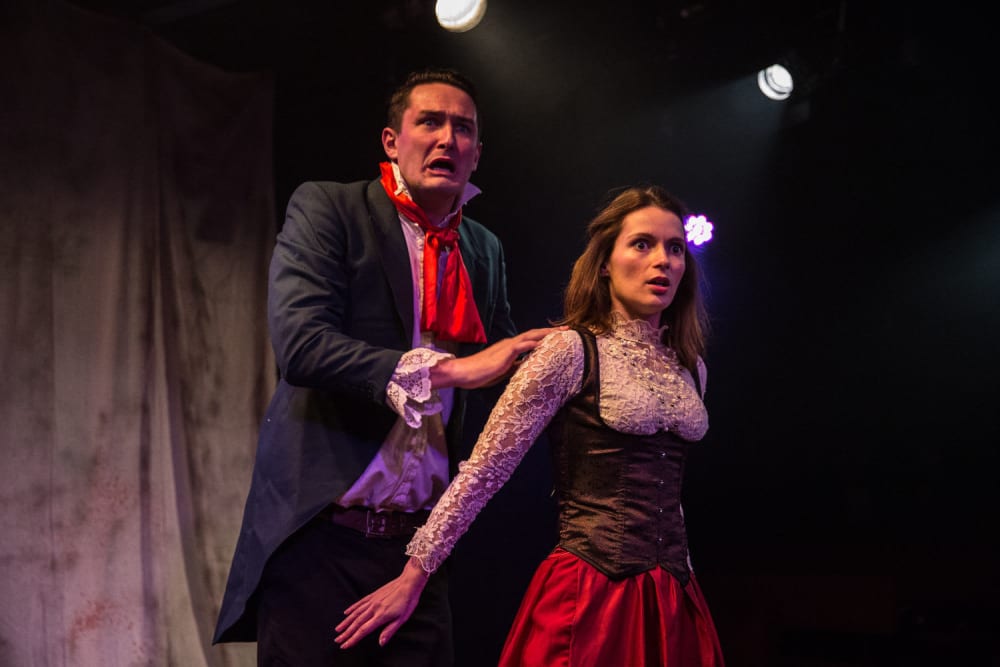 This is a rewriting of Bram Stoker's story that is wildly different, designed to give you giggles rather than shivers down the spine.
It's short and slight and rather silly (in a nice way). Count Dracula's run-down castle has a bell pull that plays Beethoven's Fifth Symphony and the houris whom visiting solicitor Harker finds next to his bedroom include a bearded bloke in a blond wig.
Rob Cummings's Dracula owes his long-life, awkward diet, fear of daylight and loss of reflection to a curse. Like Beauty's Beast, he needs the love of a good woman to remove it. She must be English, have damp hands and be gluten intolerant and through the centuries he has never met one so he plans to leave for England.
That curse has also produced a shuffling gait like a Chinese lady with bound feet but he's not really a baddie and the ladies like him. It's Lucy's idea, not his, that he should bite her and Harker's fiancée Mina (Sarah Bradnum) is a suffragette delighted that he supports Votes for Women when Harker doesn't. This Dracula becomes a love story (including a Romeo and Juliet balcony scene) with a happy ending!
It's neither subtle nor very witty, but if you can see through the smoke from the locomotive pulling Harker's train to Transylvania there is lots to laugh at—they even make the pronunciation of vampire into a joke.
A lot of the fun is due to their frantic doubling. Arthur Pinnick is a serious Harker and a rather sillier Arthur who's marrying Lucy (Alyssa Noble), Cummings playing asylum owner Seward as well as Dracula, Graham Elwell vampirologist Van Helsing ("with an even worse accent than mine" the Count says) and Seward's mad patient Renfield—and then there are the other characters I haven't mentioned.
The cast seem to be enjoying themselves and their enthusiasm is infectious. Taking a drink in with you may put you into the right mood.
Reviewer: Howard Loxton