Dracula Mina's Reckoning
Morna Pearson
National Theatre of Scotland and Aberdeen Performing Arts in association with Belgrade Theatre, Coventry
Theatre Royal, Glasgow
–

Listing details and ticket info...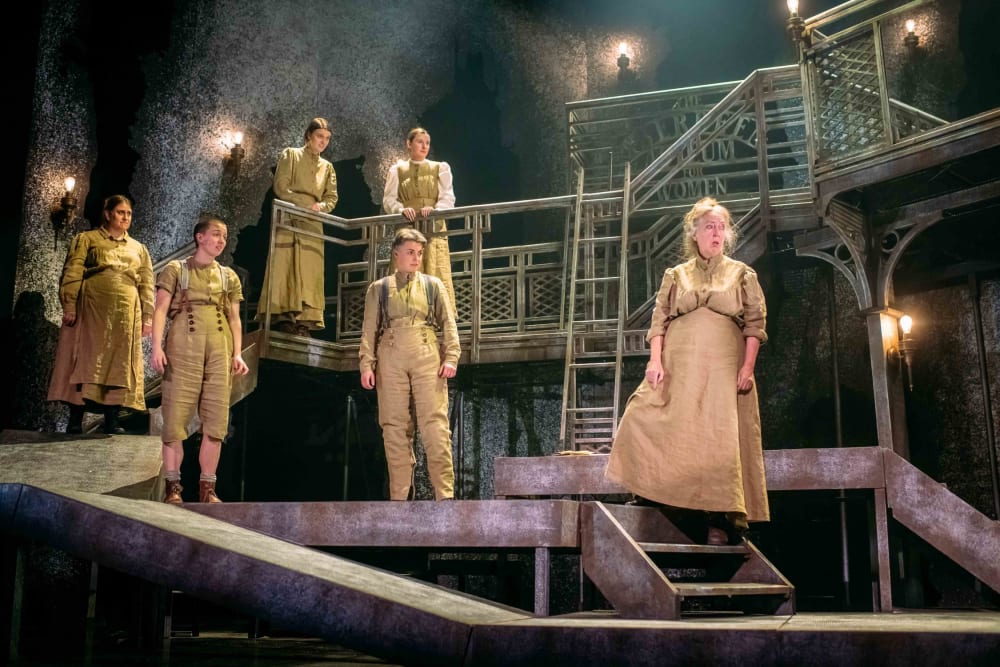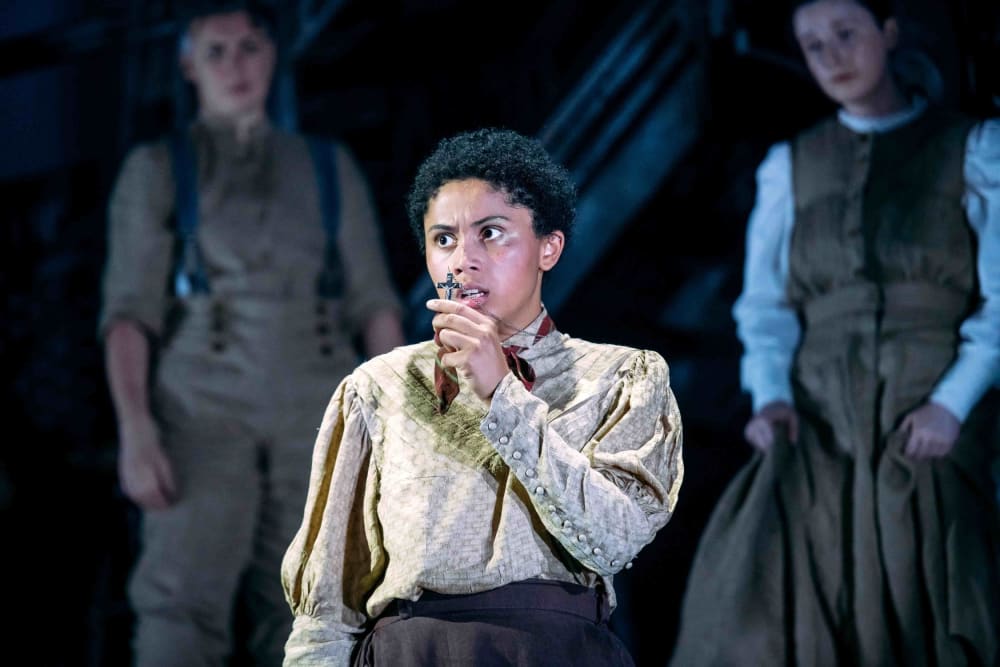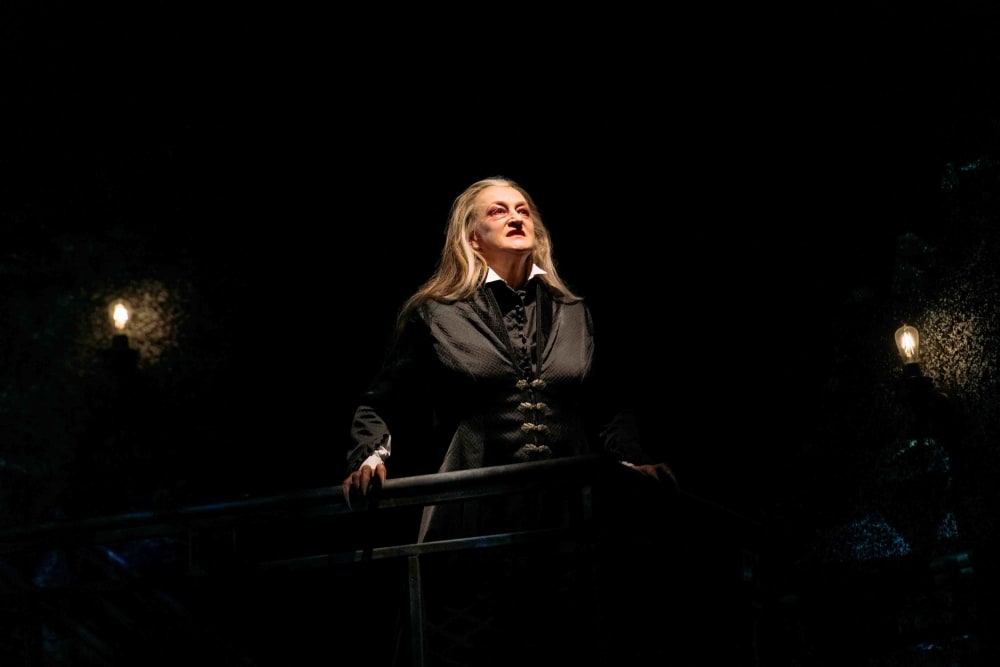 This is a wonderful performance of a classic, with a nod to possible influences, but it did leave me wondering why the alleged Scottish influences were not the story rather than a reference.
The National Theatre of Scotland retread of Dracula has a lot of things going for it. There is the video work by Lewis Den Hertog, a tremendous cast, a set dripping in shadow and danger in a new version of the classic, which has plenty of Doric as a nod to the influence of Aberdeen, making it an impressive theatrical treat.
Taking a classic and developing a new take on it is something which the National Theatre did very successfully with Kidnapped and Jekyll and Hyde. In Kidnapped, it took in the song and humour of an established writing / directing duo and made it work remarkably well. For Jekyll and Hyde, it accepted we would probably know the story, so had licence to play about and delivered a unique and well-thought-through new perspective. In Kidnapped, it also addressed the idea of there being a same-sex relationship within the narrative and this brought it bang up-to-date—made it more relevant. Here, we get a non-binary cast with gender-blind casting, which really works, with another classic we should probably know well enough to play with the narrative. It feels accurate and fresh.
The set is magnificent. Serving as a backdrop, but more than that, the Aberdeen Asylum brings a modern gothic feel; had Tim Burton had a cameo, I would have not been surprised. Fast becoming quite the theatrical video impresario, Den Hertog's video work added so much to the piece, sharing elements of explanation of the narrative but also the reminder that we are hearing first-hand accounts from our principal characters.
The performances were exactly what the narrative needed and the playing of Dracula themselves, by Liz Kettle, is a tremendously shadowy performance which hangs above and across the whole plot. But without the ensemble underneath it, Dracula would come across as only a shadow of itself. There are some key performances which shine—especially Anne Lacy as Bella / Mr. Swain and, of course, Mina is played in a poised and curious fashion by Danielle Jam.
The script wavers between humour and horror and for me; it tends to find laughs and belly them up too much. I had one genuine scare which, thanks to the lighting effect and soundscape, made me jump. Relief from the horror does tend to come in humorous undertones, as humour and horror are often successfully entwined: the release of tension through humour is a masterful feat to manage. At times, it felt like the opportunity for humour was not related to tension. I wanted more of the scare and less of the funnies.
Where the script shone was the use of Doric. The cadence and rhythm added much to the eloquence of the story, and for that, Morna Pearson needs to be fully commended. It was not saved for humour nor as an adjunct, but as key to the understanding of the plot.
Taking on classics, for the National Theatre of Scotland, has always been one of their strengths but so too should be championing long-forgotten classics of our own. There is a hint, perhaps just a suggestion, that the work of long-forgotten Scottish writer Emily Gerard may have been an inspiration for Bram Stoker. There is further evidence that an Aberdeen castle was what inspired the Transylvanian setting. I am more interested in the work that was forgotten of Gerard, a female author, which should be celebrated in production as opposed to being a programme note or a simple reference in dialogue.
New productions of unknown authors, however, is a tough ask and, given the nature of co-production, may be too much to ask for. With the need to get audiences back into the theatres, it may be put into a future funding application as opposed to a current high-end run through the UK.
The skill involved in what I saw makes this, for now, a forgivable act. This works really well, but I will still look forward to the time when we can see something bringing the audiences up-to-date with a heritage we have lost and should be celebrating.
Reviewer: Donald C Stewart