Dracula
Bram Stoker
Action To The World
Pleasance Courtyard
–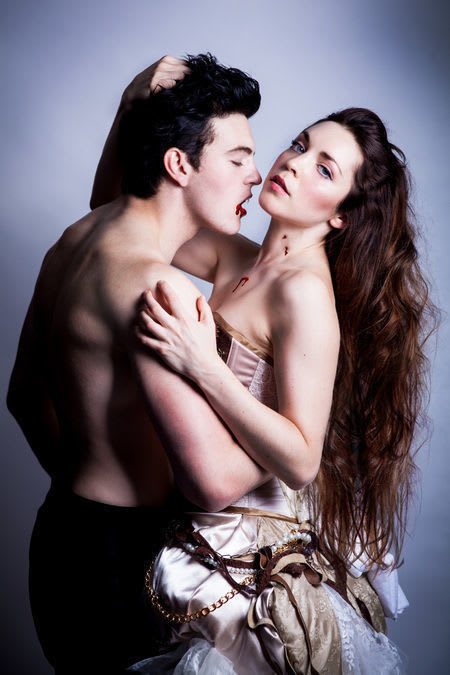 Action to thr Word's steampunk musical Dracula is a full-on rock musical that is delivered with high energy in this superb production of Bram Stoker's classic tale.
The actor-musicians play a variety of instruments under the musical direction of Joanna Cichonska. It's loud—very loud—with such covers of Britney Spear's "Toxic" and Radiohead's "Creep" belted out.
It's a heady mix of lust, high camp, raucous sexuality and blood—lots of blood, everywhere—and the near-capacity audience loved every minute of it.
The young cast are excellent, relishing every minute of this production. They are dressed in sepia costumes, all corsets and frilled shirts, although Dracula, the impressive Jonno Davies, is normally bare chested.
The plot sticks fairly closely to the original story and is delivered by a highly talented cast who sing and act with total commitment and powerful physicality.
The metallic set quickly transforms into the castle, to a bedroom, to a train or street in a trice.
This electrifying reworking of the gothic horror story, skilfully directed at a breathtaking pace by Alexandra Spencer-Jones, is a sure hit.
Reviewer: Robin Strapp