Dracula: The Bloody Truth
Le Navet Bete Theatre Company based on the original by Bram Stoker
Le Navet Bete
Exeter Northcott
–

Listing details and ticket info...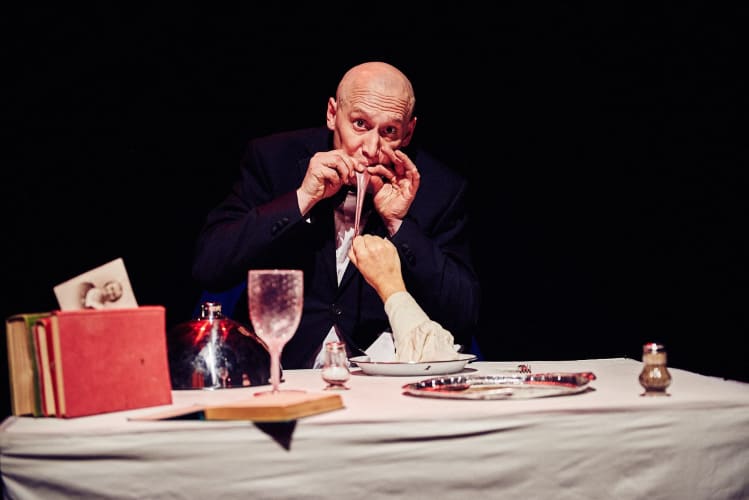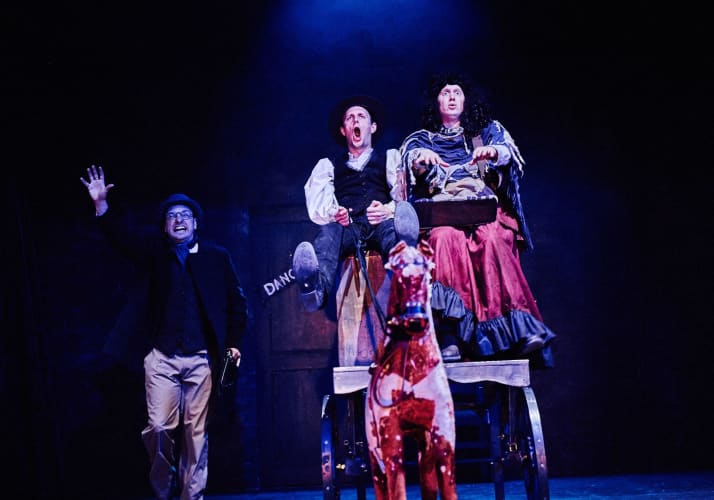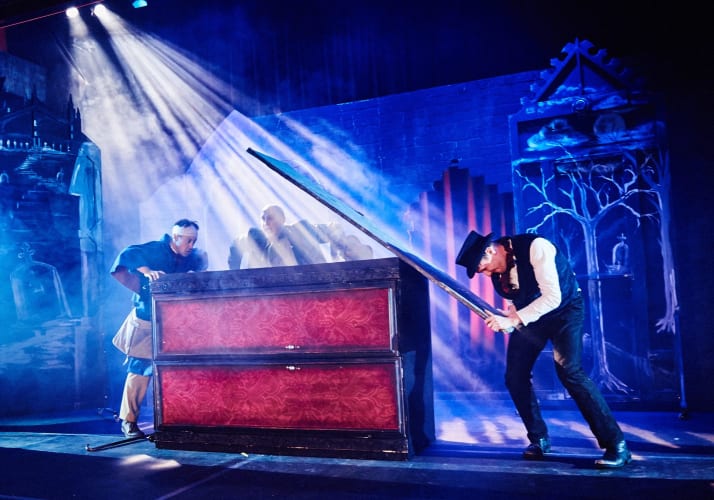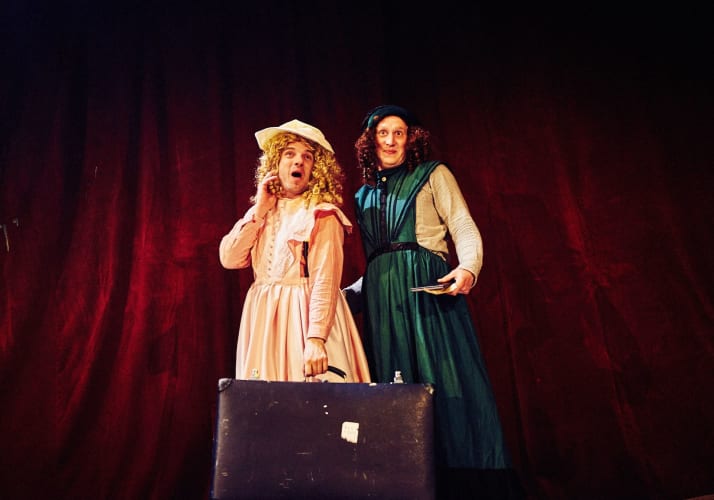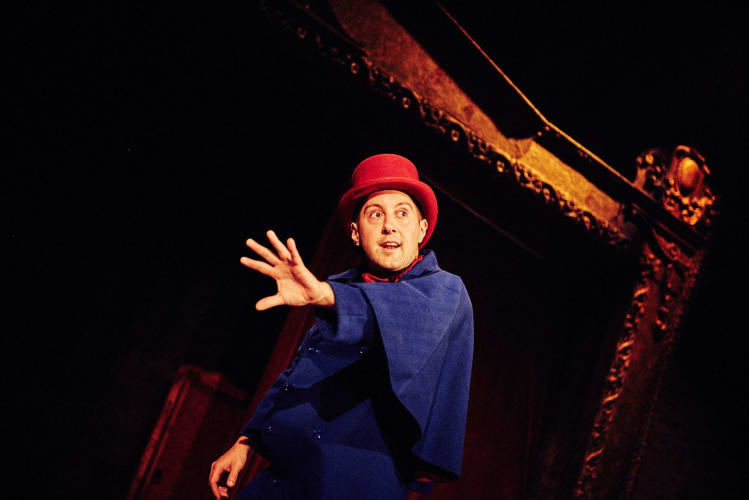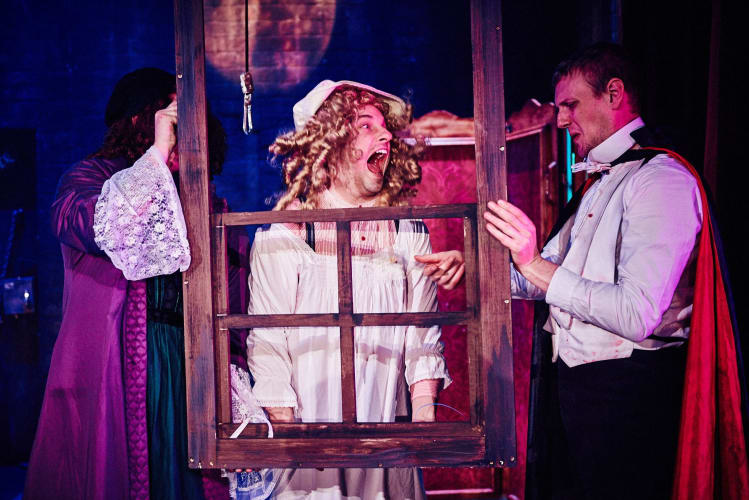 Dracula : The Bloody Truth. Or is it? Maybe, but who cares if it is Le Navet Bete who are performing.
This exciting local theatre company makes a welcome return to Exeter Northcott Theatre with their popular remake of Bram Stoker's Dracula. Le Navet Bete has produced a fun-filled family night out of comedy horror and the gags start from the first minute.
Stoker's classic deserves nothing less than a full-on gothic treatment to do justice to his famous masterpiece. With malfunctioning equipment, wardrobe mishaps, forgotten lines, bad prompts and corny central European accents, Stoker might be less than pleased, but the audience, young and old, loved it.
Le Navet Bete has been making a well-earned name for itself in the south west with its unique style of physical comedy. Long-term members Dan Bianchi, Nick Bunt and Matt Freeman, together with Abi Jones, double-up (or triple-up) roles to play all the parts on this gothic horror story. Quick costume changes and lots of doors on stage allow the cast to slip in and out of character—if only the doors worked and the wigs would stay on.
We follow events across Europe, from Transylvannia to Whitby, to London and back again. The company make sure no opportunity is missed for laughs with even the sound and light miscues becoming part of the joke. All credit to long-term collaborators director John Nicholson and technical manager Alex Best for their part in this precisely timed comedy production. Also credit to set designer Phil Eddolls and costume designer Sarah Dicks to produce the right balance of gothic horror schlock.
This is a perfect choice to suit Le Navet Bete's very physical, energetic approach to comic theatre. All the more at this time of year as we approach Halloween. The sum of it all is a superbly silly evening, absurdly and hilariously chaotic with just the right level of chills for a family evening.
Reviewer: Joan Phillips