A Midsummer Night's Dream
William Shakespeare
Theatre by the Lake, Keswick
(2009)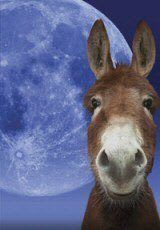 Artistic director Ian Forrest has directed a cast of twelve for the summer season production of Shakespeare's A Midsummer Night's Dream at Keswick's Theatre by the Lake.
Forrest and designer Martin Johns have placed the humans in this story very firmly in the Elizabethan England in which it was first performed, opening with an entrance of Hippolyta looking quite like Queen Elizabeth I herself. The fairy lands, however, are peopled by oddly-shaped creatures with rubber prosthetics to change their head and body shapes that make them look a bit like old Doctor Who creatures (in a good way). Some of the music in these fantasy scenes is also reminiscent of Doctor Who and the amazing aural creations of the former BBC Radiophonic Workshop.
This is a very accessible and easy to follow production that declares it is 'suitable for all ages' in the programme and certainly seemed to please a very wide age range at the reviewed performance judging by the various pitches of laughter. It is in the comic scenes that the play succeeds the most, and it is obvious that a lot of work has gone into the physicality of the fights between the four lovers and especially the slapstick-packed play by the mechanicals at the end, which is great fun.
The rest of the scenes don't always keep the attention as well as the comedy, but they are perfectly fine. There are a couple of odd choices: the placement of the interval creates a significantly longer second half than the first, and, although they are in Elizabethan dress, two of Peter Quince's workmen actors are played as women, which is historically unconvincing and throws up a question of why a man was cast as Thisbe if women are allowed to act.
Simeon Truby certainly makes the most of the knockabout comedy opportunities of Bottom to great effect. Andrew Whitehead is a lively, childishly-mischievous Puck and also a snobbishly-disapproving Philostrate. The diminutive Ella Vale (Hermia) does not just have the perfect stature for some of the insults hurled against her character relating to size but she also gives a spirited and sometimes quite violent depiction of the character, supported perfectly by Katie Hayes as a whining Helena.
There is little to the male lover parts, and the actors playing Demetrius and Lysander – Richard Galazka and Ben Ingles – do perfectly well with them, but they are also given the opportunity to show their comedic skills as Snug and Flute in the amateur acting company, which they take enthusiastically, the latter giving an especially notable performance as Thisbe.
As is often the case, Theseus and Hippolyta are doubled with Oberon and Titania, and both James Nickerson and Polly Lister give strong performances in both roles. The cast is completed by Maria Gough as Starveling, Janine Hales as first fairy, Eliza Hunt as Snout and John Webb as Egeus and Peter Quince.
This is a fun and entertaining production that really does have something to please all ages, particularly with its comedy. To fill an auditorium this much for a Wednesday matinée of a Shakespeare play on a sunny day in a holiday resort is pretty impressive, and most seemed to leave with a smile on their faces.
Until 7 November 2009
Reviewer: David Chadderton