Drip Feed
Karen Cogan
Soho Theatre, Fishamble
Soho Theatre
–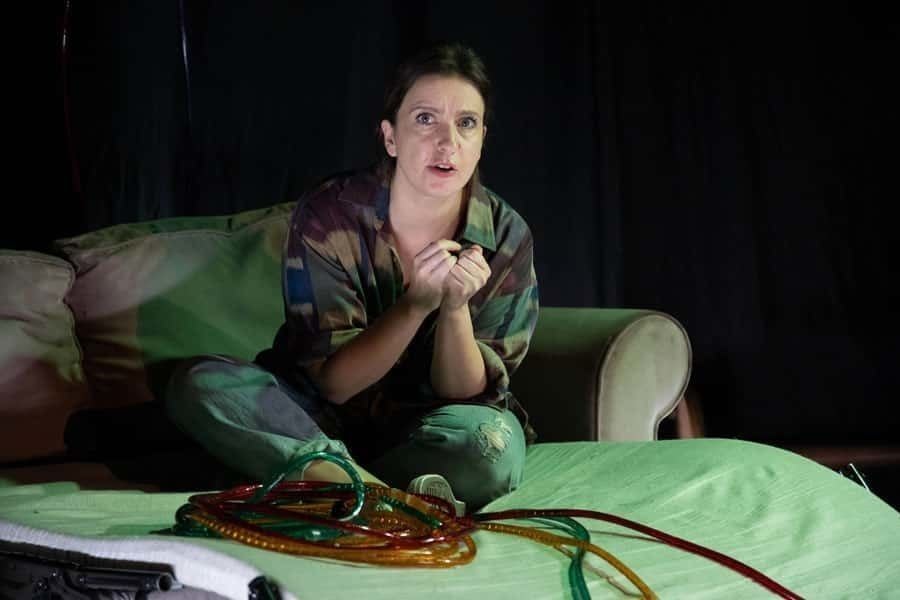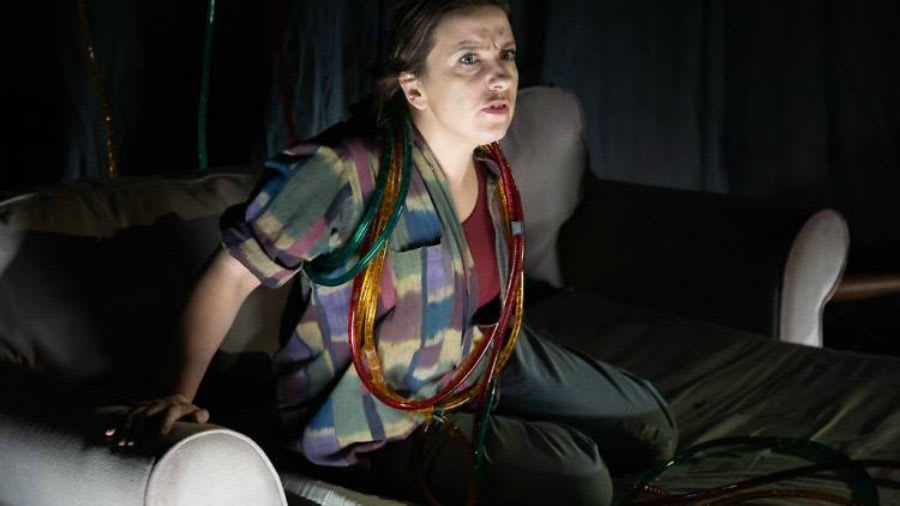 Sober or drunk, Brenda's (Karen Cogan) life seems a fast-moving series of escapades, and she tells her story as if they are all happening now.
There's an opening sequence in which she is hiding in her former girlfriend Olivia's bin hut.
She longs to be in the house with Olivia but she can't bring herself to even knock on the door. Instead, she roots about in the bins finding a painting of a naked Olivia by Olivia's new girlfriend Sam.
She puts the painting on the wall of her best friend Veronica's house where she is staying since being kicked out of the family home by her sister Rita, shocked to see her kissing a woman.
This is Cork 1998 and Rita's reaction isn't the only prejudice that Brenda experiences, though her account of that prejudice is always lightened by humour.
When local John Morley asks questions about their sexuality, she considers charging him for "his lesbian lessons". And when a stranger spits at them, she reflects, "it was almost yellow, that's not right. He'd be better off down the doctor's like."
The choice of words and the rhythmic pull of the language are warm and conversational.
There is a sadness and loss behind much of the humour that edges it towards the sentimental.
Drip Feed is entertaining without ever being surprising or insightful about the events described. And if the logic of where this story goes fits with one pattern of Irish history it seems all the same sudden and tacked-on rather than likely.
Reviewer: Keith Mckenna