Drive-By Shooting

Dumb World
Summerhall
–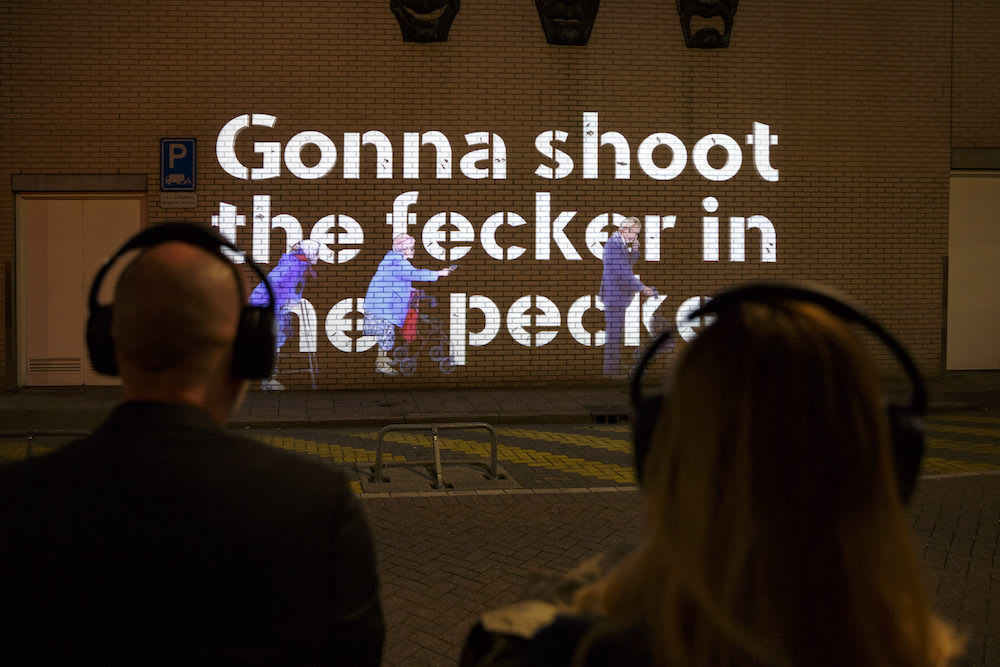 It would be fair to say that most operas take betrayal and revenge as their theme and Drive-by Shooting is no different. What makes this short production unique in the operatic canon? Well, there are the Zimmer frames for starters.
Projected onto the wall of Summerhall's terrace after dark, Drive-by Shooting is a humorous but perfectly executed take on the fate of the operatic philanderer and the wronged heroine. He has been unfaithful, having 'gone down' on the geriatric 'slattern' at no. 13, and the heroine has decided to shoot him with the gun his father kept after World War I.
The vengeful heroine's confidante decides to assist her friend in the crime when she hears that the penalty for commiting it will be a lifelong sentence with three meals a day, a comfy bed and free dental treatment, all in the cosy warmth of a prison cell. Given the cost of food and heating relative to pensions these days, and the poor provision for pensioners on the health service, this seems more like self-defence than a crime of passion.
The confidente advises 'shoot the fecker in the pecker'.
Arias not included.
Ten minutes of Street Art Opera, good graphics, amusing irony and great music. Recommended!
Reviewer: Jackie Fletcher