Drive Your Plow over the Bones of the Dead
Adapted from the novel by Olga Tokarczuk
Complicité
The Lowry
–

Listing details and ticket info...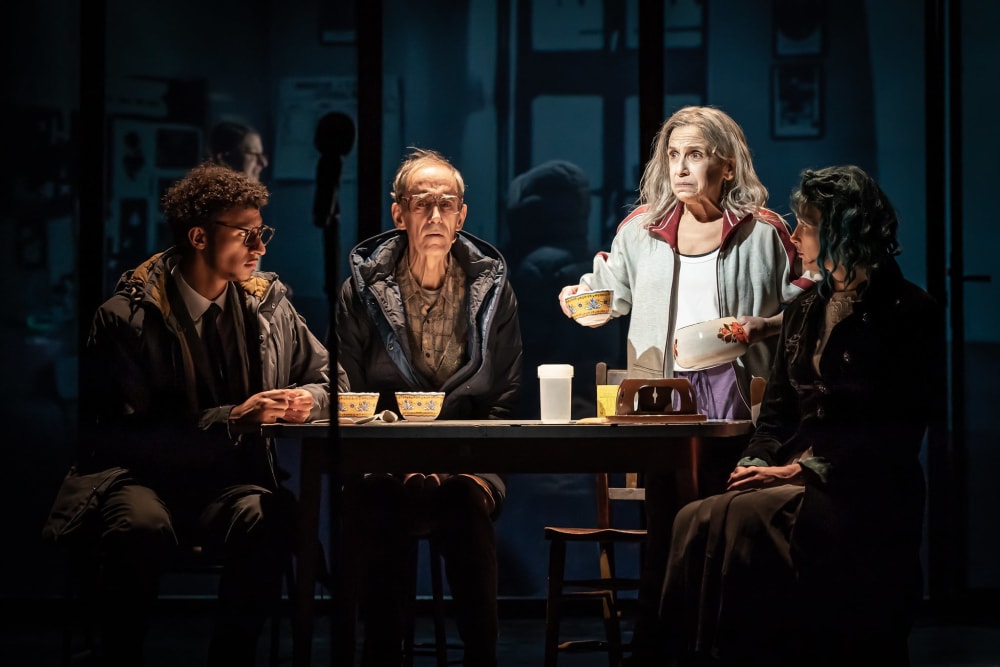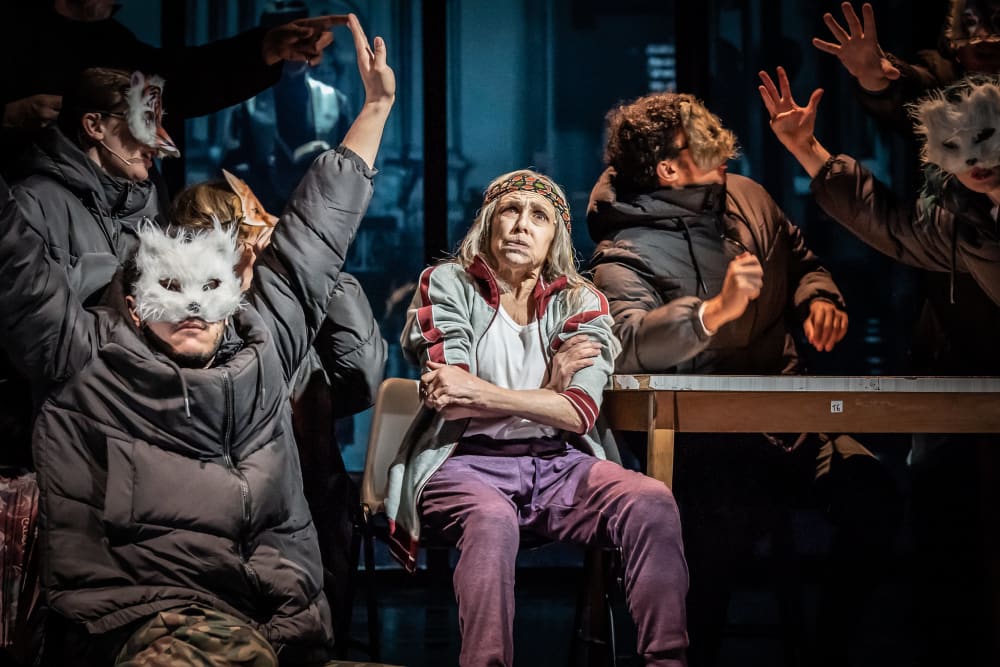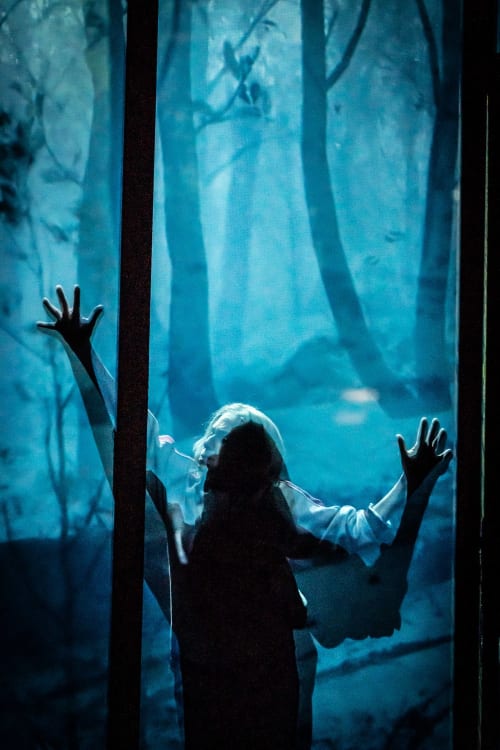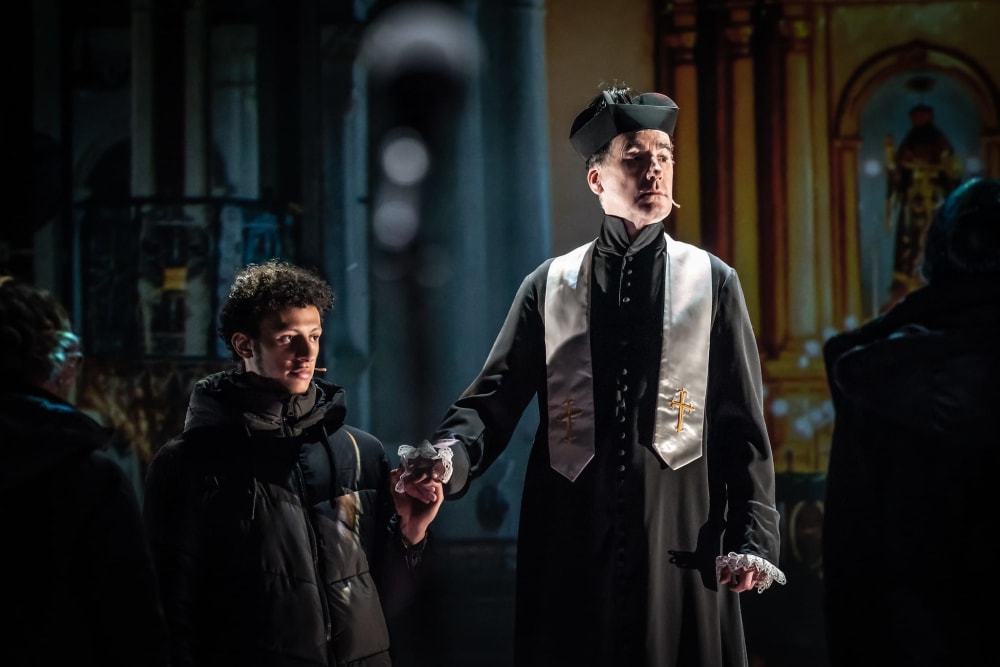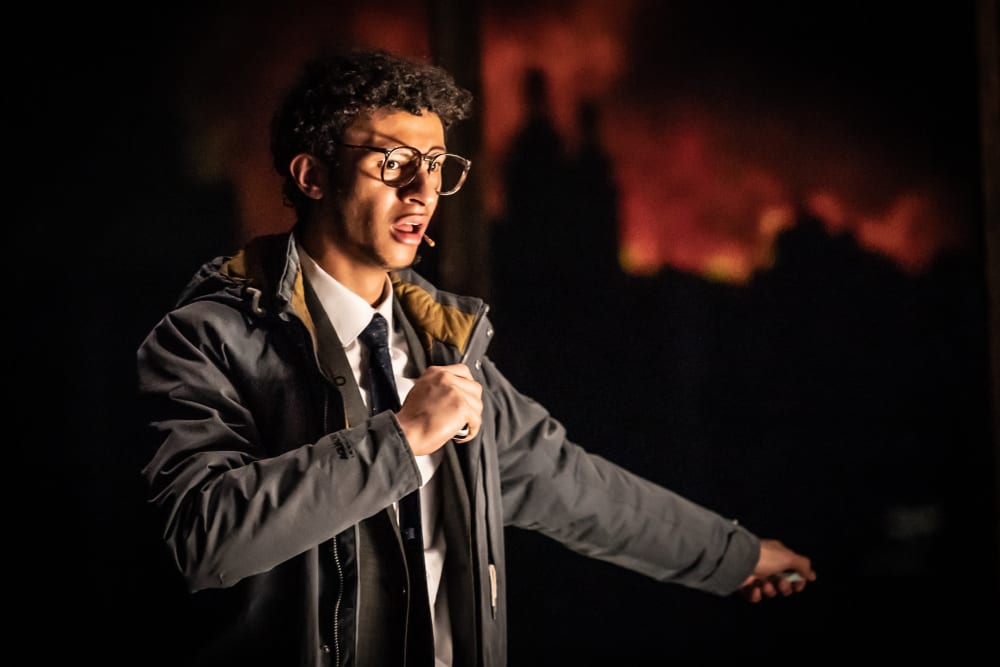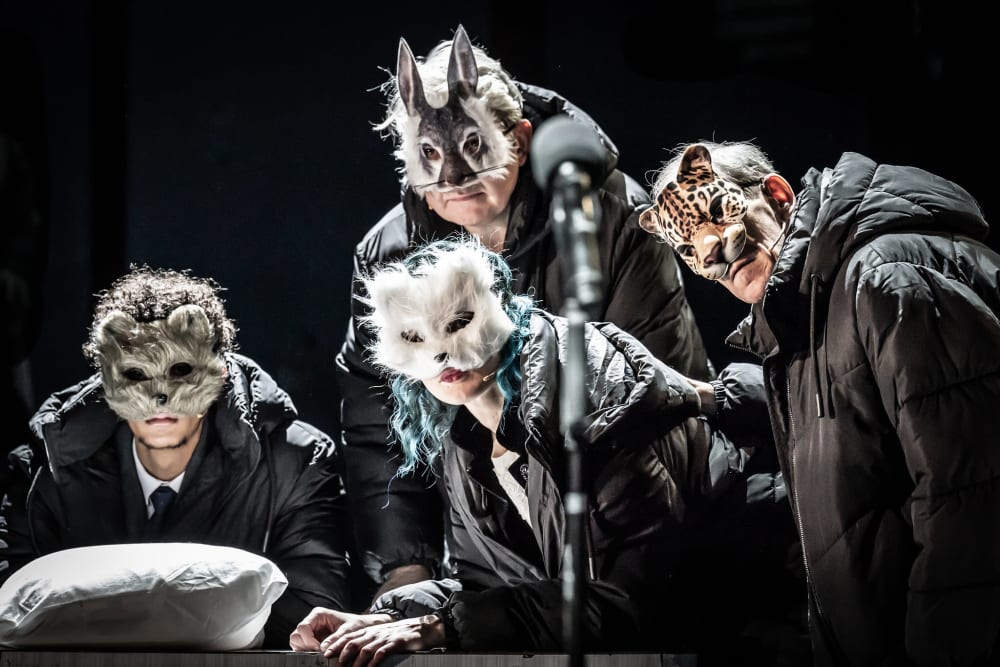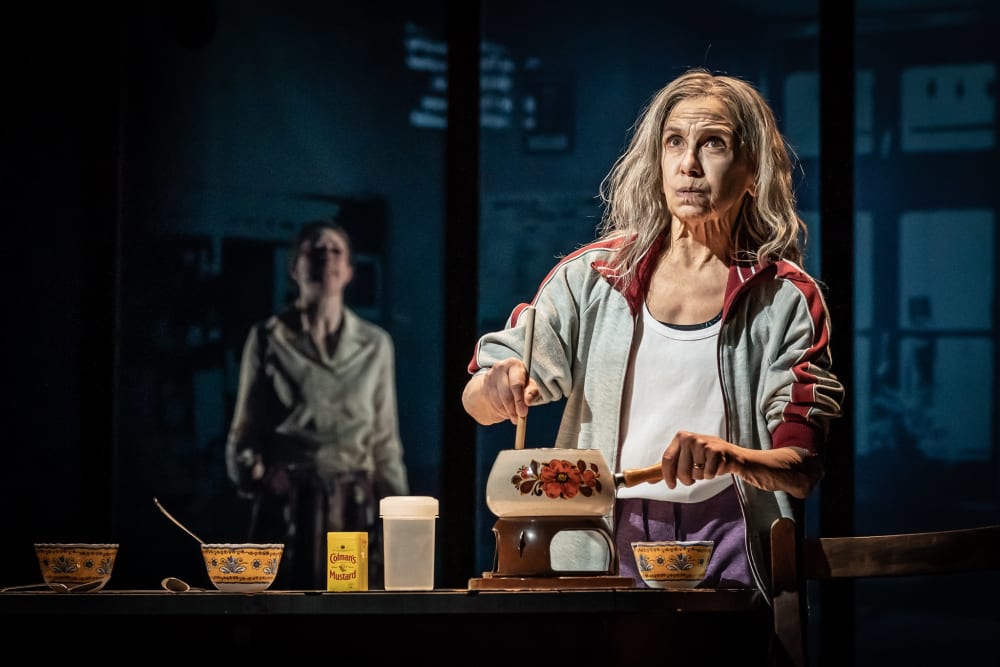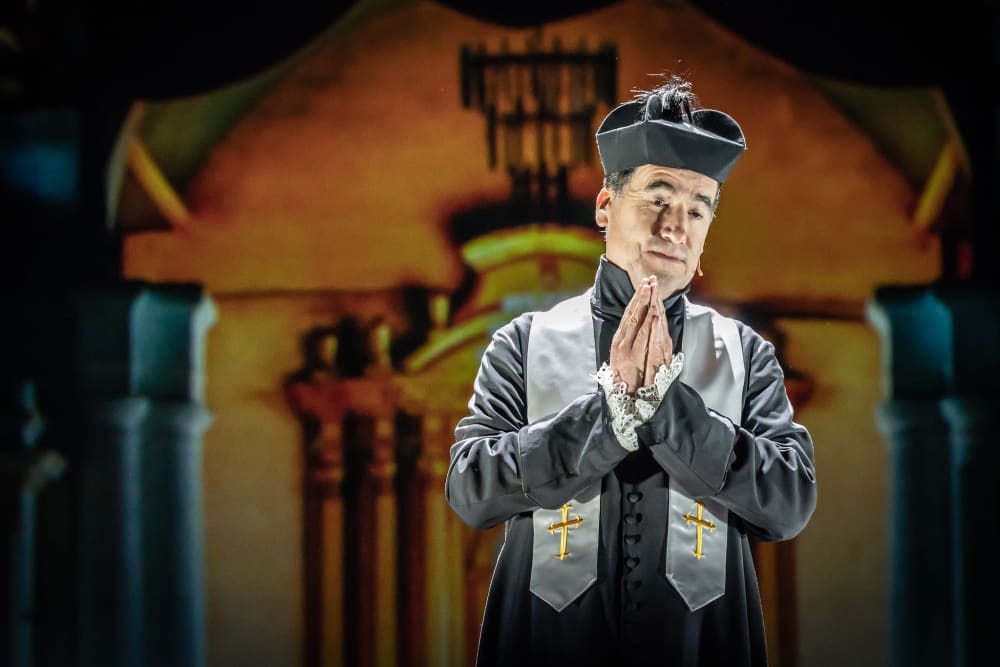 The story comes from the 2009 novel of the same name by Polish author Olga Tokarczuk, but the telling is distinctly Complicité, beginning simply with a single storyteller at the mic introducing herself to the audience—in The Encounter it was Simon McBurney; here it is the incomparable Kathryn Hunter—before an explosion of music and video and hi-tech effects, but the technology always serves the story and is never gratuitous.
Although there is a well-drilled ensemble playing various characters, human and animal, this is largely a three-hour monologue by Hunter, in which she plays Janina Duszejko, a former teacher of English literature and advocate of Blake—whose lines of poetry and philosophical ideas litter the text—who has also been an engineer but now lives in a small rural community near to the Czech-Polish border.
It begins with a death, when neighbour Oddball (César Sarachu)—she has nicknames for everyone in her community—tells her that another neighbour, Bigfoot, is dead. Janine is committed to advocating equal rights for animals, that they should not be ill-treated or killed for food, but Bigfoot was one of the local hunters who abused his dog. She concludes he choked on a bone from an animal he killed and ate, the remains of which she collects for burial, and that the animals are taking revenge on the hunters. She uses astrology to predict the time and manner of the deaths of the hunters, including the police chief, which come about, one by one, but no one believes her theory, even her friend, former pupil and Blake translator Dizzy (Alexander Uzoka), and she is dismissed by most as a batty old woman.
Various characters come and go, including Good News (Weronika Maria) who provides her with clothes, the Grey Lady writer of horror books and the entomologist Boros (Johannes Flaschberger) who moves in with her for a while, before the sudden revelation of how exactly the hunters all died—which I won't give away.
Hunter is, as always, mesmerising throughout, showing amazing stamina in a physical and vocal performance full of warmth and a great deal of humour. Simon McBurney's direction (additional direction by Kirsty Housley) is unhurried and minutely detailed; every moment feels significant and carefully crafted, as do the performances from all of the cast. Toby Sedgwick's movement direction adds to the completeness of the stage picture, particularly with the ensemble, and makes the animals relatable rather than different from the human characters. Richard Skelton's music is an almost constantly unnerving background, until Hunter asks for the music to stop, concluding, "that's better!"
Dick Straker's multi-layered video designs on gauzes and surfaces at different depths surround the action rather than being a flat backdrop, as does Christopher Shutt's sound design, which even places a few spot sound effects in the auditorium. With Rae Smith on set and costume design and Paule Constable on lighting design, this is a large and very impressive production team.
But amongst the technical brilliance, at its heart is some great storytelling that is uniquely theatrical with ideas that stay with you long after you leave the theatre.
Reviewer: David Chadderton