Driving Home for Christmas
Conor Grimes and Alan McKee
Lyric Theatre, Belfast
Lyric Theatre, Belfast
–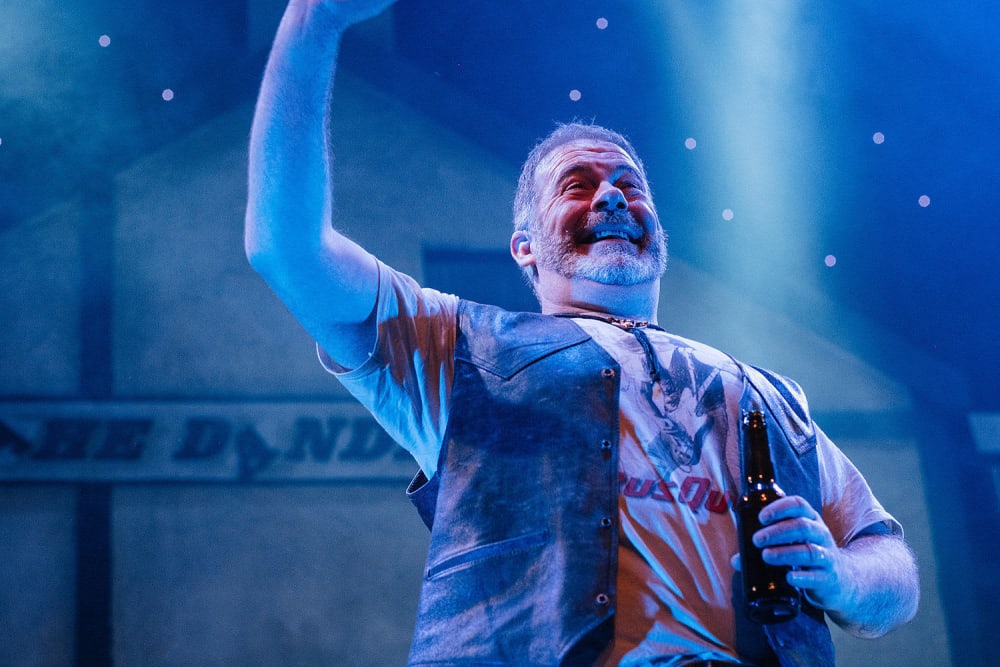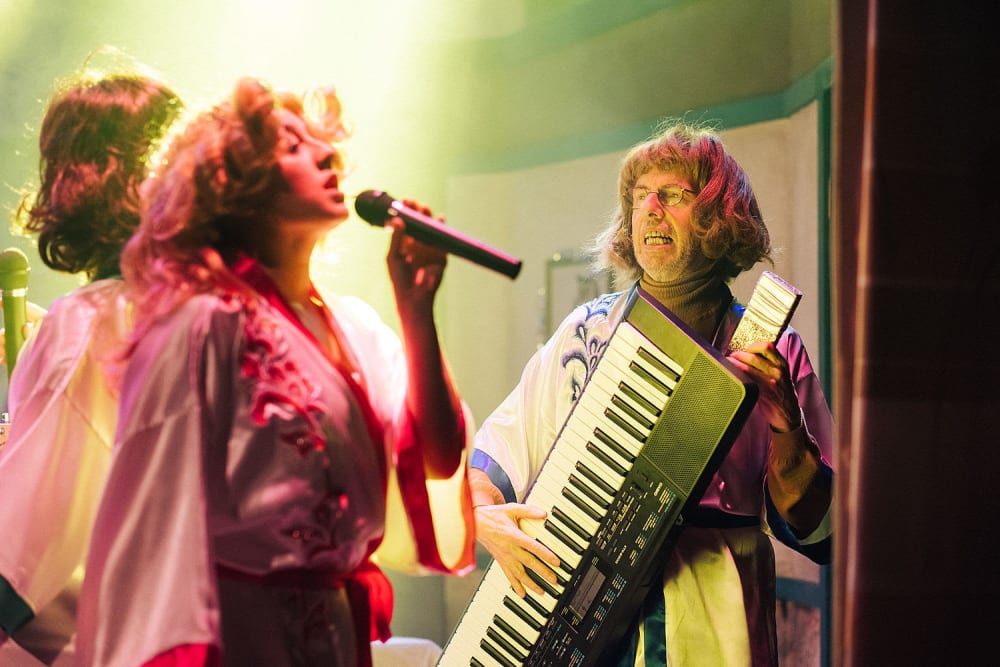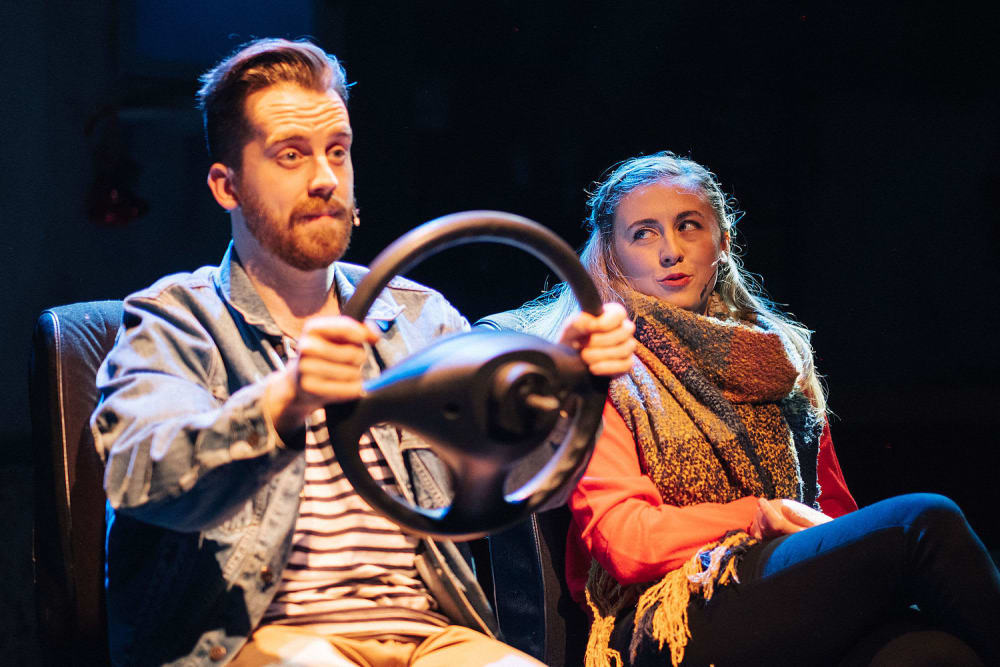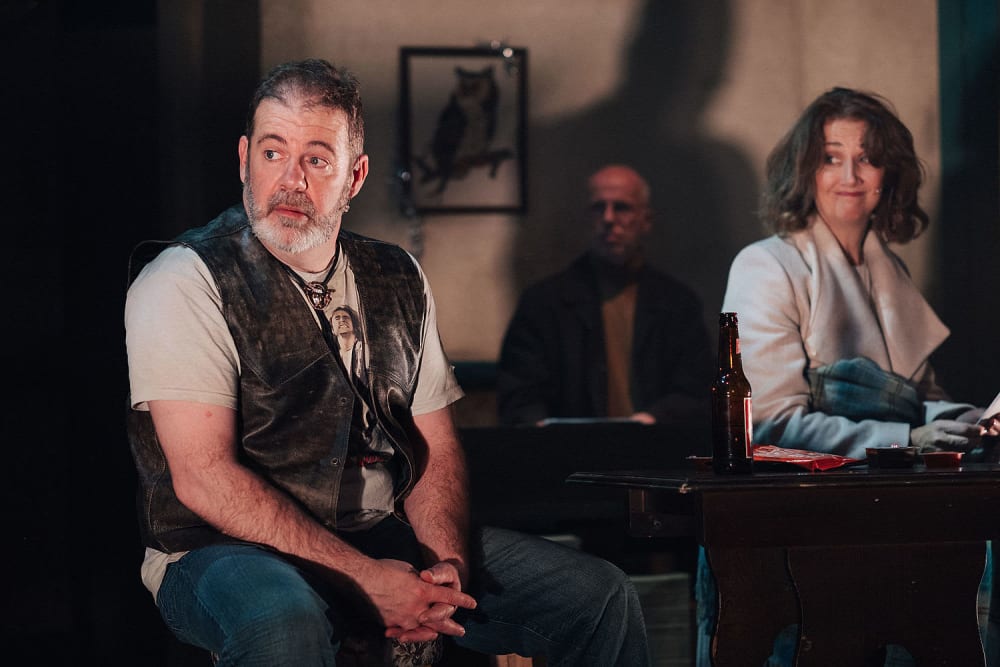 Populated by grotesque locals and laced with silly, surreal humour, Conor Grimes and Alan McKee's Driving Home for Christmas at Belfast's Lyric Theatre is a seasonal ghost story played with unrelenting pantomime-like gusto for laughs.
When a blizzard maroons a disparate group of homeward-headed travellers on Christmas Eve at The Dander Inn, a dilapidated pub high in the remote Sperrin Mountains, they make the best of their enforced confinement under the watchful guard of decidedly eccentric sibling hosts.
Banish dewy-eyed thoughts of the Columbia Inn of Irving Berlin's White Christmas, this snow-bound refuge claims greater kinship with the Overlook Hotel in Stanley Kubrick's The Shining under new management by Basil Fawlty.
An extended sketch with the loosest of narrative ideas (the ghoulish twist at the end surely indebted to M R James), it's an excuse for a splatter-gun barrage of broad front-cloth comedy in which cartoon-thin characters gleefully plunder movie, television and pop music references to skewer comforting Christmas tropes with Scrooge-like relish.
A natural comic performer of considerable if occasionally unfocused resources, Grimes steals the show with his The League of Gentleman-derived twin landlords and wickedly pointed turns as a mumbling Marlon Brando Mafioso Pope and, strange though it may sound, as Bullseye's Jim Bowen. McKee's garrulous club performer—linchpin of "Mid-Ulster's Number Two Abba tribute band"—has less to work with but makes much of a very funny flashback skit as a failed serial gameshow contestant and a strutting, post-interval spot as Freddy Mercury.
Caught in the manic maelstrom are Gary Crossan's hyper hipster Rudy and Ruby Campbell's laidback nurse Ciara, en route to her parents to announce their engagement, Ali White's fretting wife, mother and church supplies saleswoman and musical director Rod McVey's Rod—Benny to McKee's Björn—apparently rendered traumatically mute on the day Johnny Cash died.
It's all delivered with an engaging energy that threatens to run away with itself but is kept in check by the elastic direction of Frankie McCafferty, who knows when to reign in excess and when to let spontaneity have its way.
If it falls short of the same writing and performing team's 2016 hit The Nativity… What the Donkey Saw (also helmed by McCafferty), Driving Home for Christmas remains a panto in all but name for a grown-up audience (it's surprisingly sweary in places) bolstered by committed performances all round and a sense of fun that is as mischievous and macabre as it is madcap.
Reviewer: Michael Quinn