Driving Miss Daisy
Alfred Uhry
Barn Theatre, Cirencester
Barn Theatre, Cirencester
–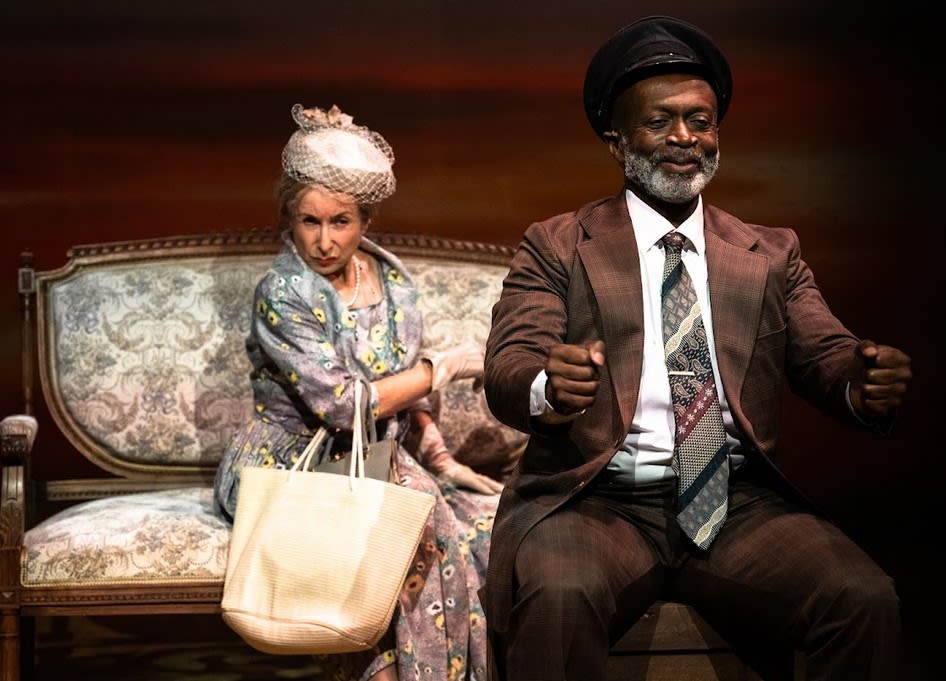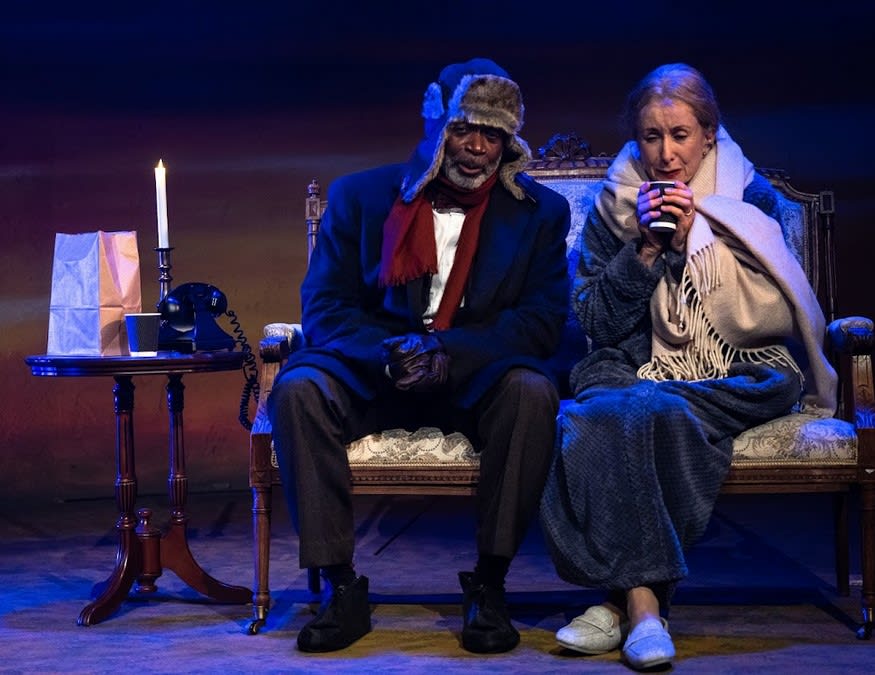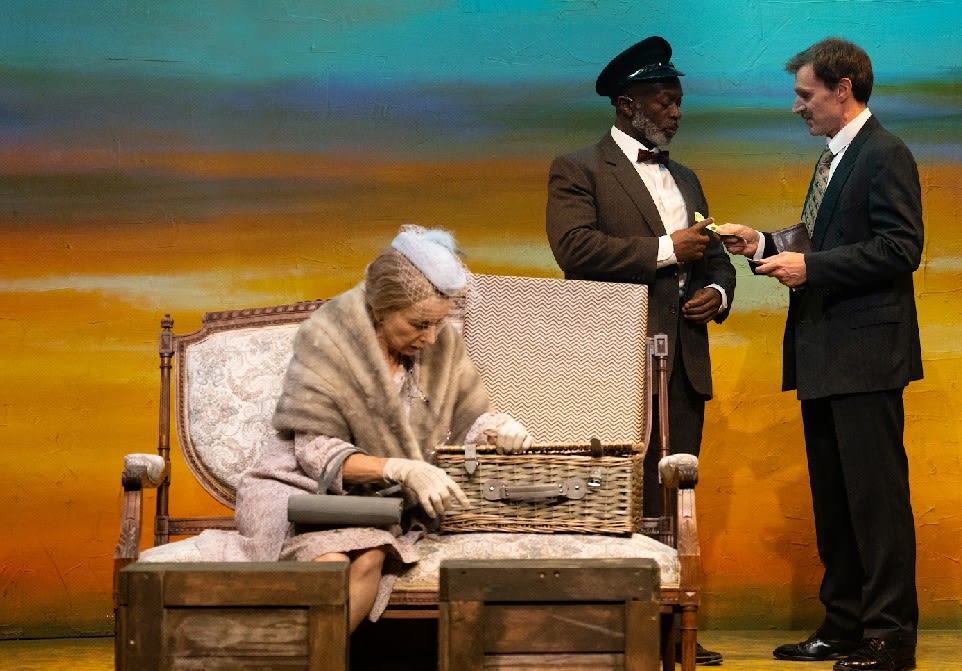 I'm not prejudiced, says the prejudiced Miss Daisy ten minutes into the play. Twenty-five years later, she tells her black driver, "you're my best friend" and, as he feeds the 97-year-old thanksgiving pie in her retirement home, there is love in her eyes. And I swear a lump in every throat.
Alfred Uhry's award-winning 1987 play was based on the relationship between his Atlanta, Georgia grandmother and her chauffeur between 1948, when an accident made her unable to drive, and 1973. There have been harder-hitting stories of white and black, Jew and gentile, mistress and servant, hatred and tolerance since its 1987 première, but this intimate, amusing, poignant gem of a piece goes straight to the heart.
"I don't need you, I don't want you," Daisy tells Hoke, and so for the first six days, he sits around in the kitchen with nothing to do. But as he has been hired by her son, she cannot fire him and after six days, she agrees to be driven for her shopping to the Piggly Wiggly—at a decreed, steady 19 MPH.
From there, against the background of so-slowly changing race relations, their association warms: she teaches him to read, they share confidences, she gives him a 'not a Christmas present' and they come to rely on each other—she for companionship, he for a job.
Susan Tracy is a moving picture of emotions, expressive without effulgence, proud and vulnerable, a downward turn of the mouth gradually relaxing into a smile of affection.
Attitudes change, but the honesty of the piece means that it is not absolute. Daisy attends a Martin Luther King dinner, but cannot bring herself openly to invite the person dearest to her because he is Afro-American.
Mensah Bediako is a laconic, down-to-earth Hoke, inclined to cite childhood experiences. The challenge of managing a difficult old lady brings to mind wrestling hogs, and he is ready to bring Miss Daisy down to earth too, when the occasion arises. Accused of taking a wrong turn, he retorts: "you took it too." The sharpest exchange takes place when she forbids him to stop for a toilet break. "How do you think I feel when I have to ask you when I can make water?" he replies. He wins the argument.
John Sackville has the unenviable task of being the third person in this relationship, Daisy's thrusting young son Boolie, a man of his time and circumstances who inexorably considers only a 'coloured' driver as a servant, and who, despite earlier liberal protestations, cannot attend the Luther King dinner for the harm it might do to his business. Sackville balances perfectly on this moral tightrope.
The tenderness of the relationships is nicely brought out by director Simon Reade, with Gregor Donnelly's costumes reflecting how times change—or do not change—for the central characters, Hoke alone wearing the same hand-me-down suit throughout. The simple set, with a sofa doubling for the back seat of numerous automobiles, is enhanced by Sam Rowcliffe-Tanner's meaningful lighting. Minor considerations: timings could be sharper and the music turned down over the opening newscasts.
The production would travel well to smaller venues. I loved it. Take a tissue.
Reviewer: Colin Davison