Duck!
Philip Osment
Z-arts
Z-arts, Manchester
–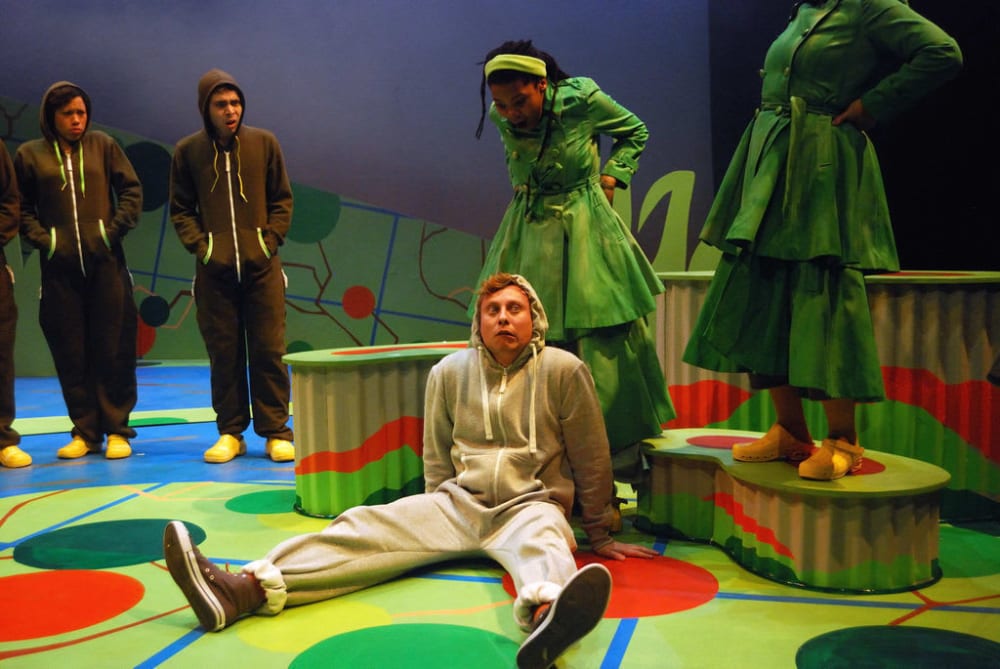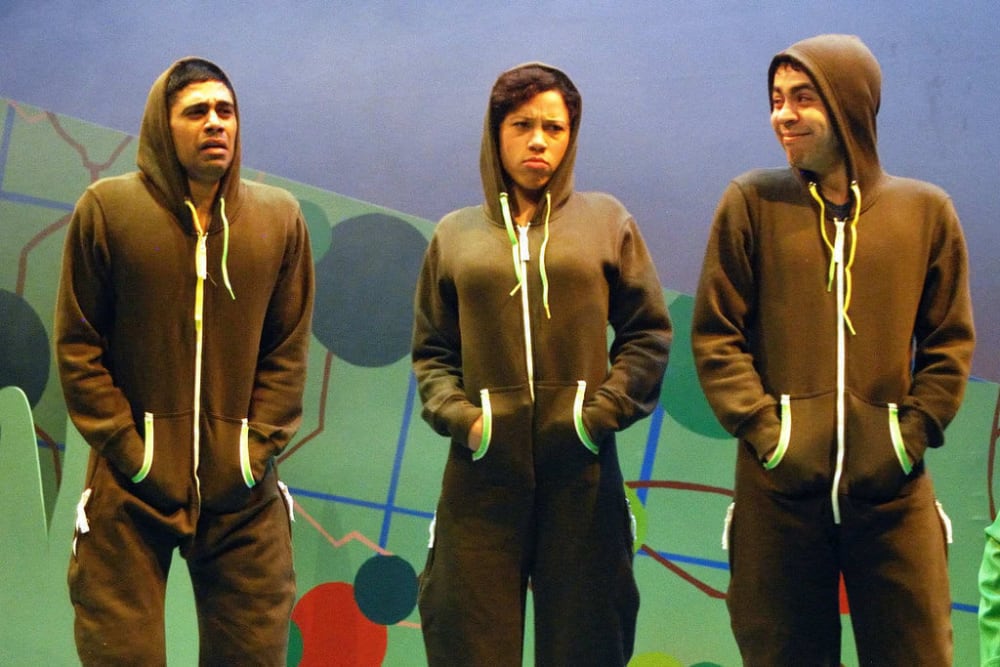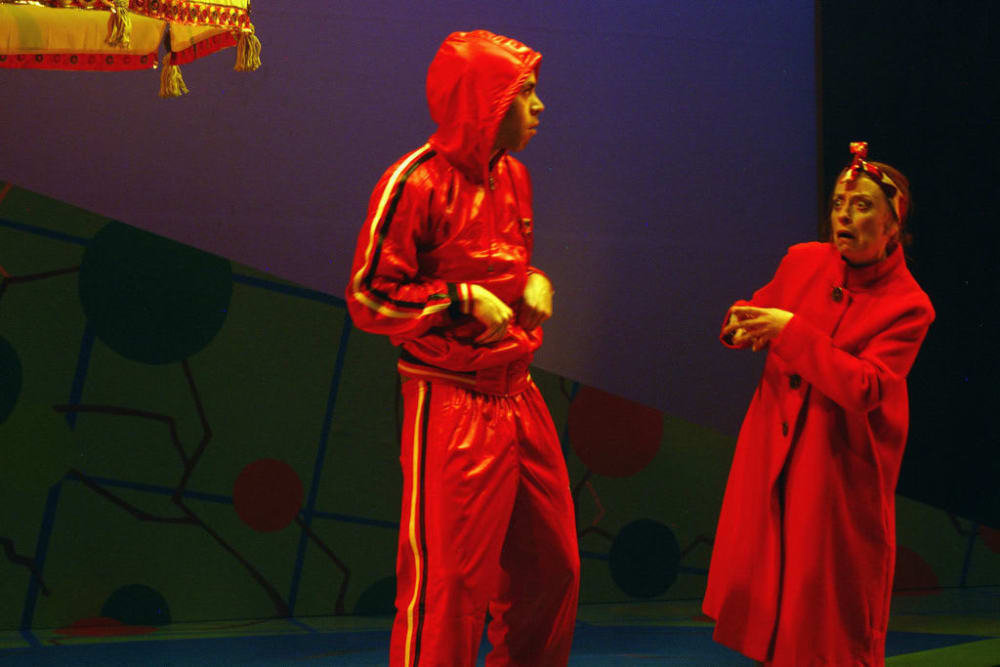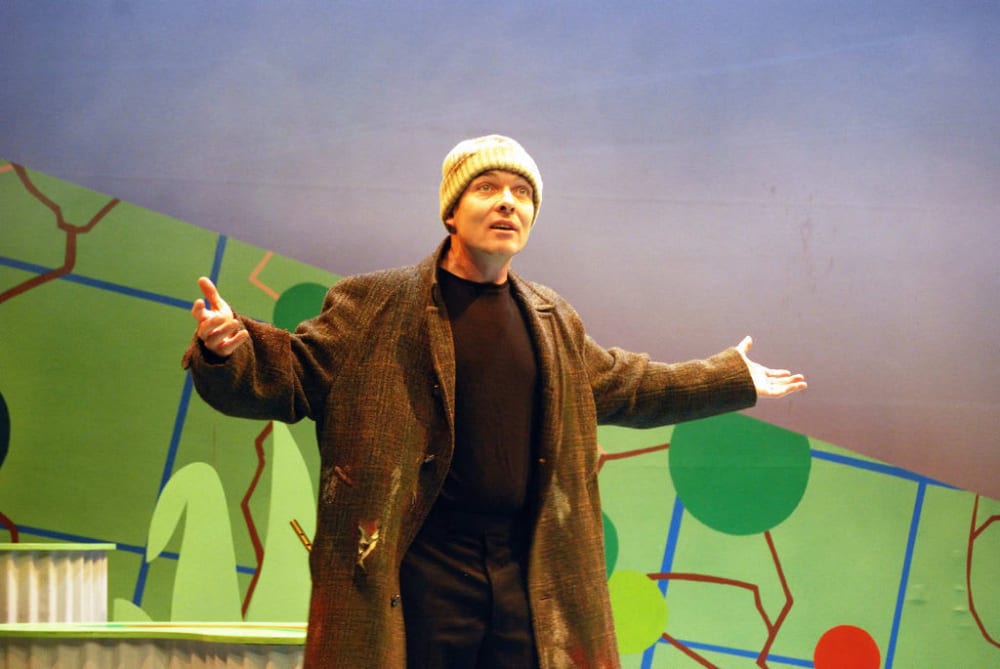 First seen at London's Unicorn Theatre six years ago, Philip Osment's adaptation of the very short Hans Christian Andersen fable into a two-act urban morality tale is a production on a large scale for this small arts centre just outside Manchester's city centre.
Osment's characters, moved from the original Hampstead Heath setting to Manchester's Heaton Park, are mostly from the avian world but their problems are much more human. Mrs Duck has been deserted by her husband and her three hoodie ducklings are running amock while she sits on her final egg. When it emerges, the odd, grey hatchling is mocked by his siblings and also by other chicks when he starts school, including the teachers.
After his mother has been threatened with having her kids taken away if she can't control them, Ugly's snobbish aunt persuades him to run away, but the poor young bird has more rejection to follow, and even has to cope with the death of a new friend when some human kids run amock with an air gun.
In parallel to this, there is a human story of a brother and sister whose father has left to live with another man, leaving the boy feeling rejected and embarassed. However he spots the duck outcast and takes an interest in its welbeing. The scenes are linked together by an Irish homeless man, who describes poetically the passing of the seasons to take us through a whole year in the park.
The whole production, directed by Julia Samuels with choreography by Darren Pritchard, is impressively slick and physical, with only suggestions of the animals in the costumes and the rest shown through superb animal movements—created by Tom Hogan—and sounds. There is music, some of it recogniseable from Tchaikovsky's Swan Lake but in unusual arrangments, and some beatboxing plus vocal sound effects, all created effectively by Jason Singh, although the mics are far too loud and often drown out whatever else is happening on stage.
It can look, on the surface, as though the writer has tried to crowbar a catalogue of current issues facing inner city families into one story, but for the most part this is done rather well. By the end, it feels too long, and it lost me a bit when the ghost of "Elsie from Blackley", talking of the Rovers' Return (but, confusingly, in a Bet Lynch blonde wig), comes to the young bird in a dream to offer advice. I suspect many of the parents and teachers in the audience were too young to remember to whom this refers, and those who do may not see Elsie from Blackley as a particularly good role model for a young duck.
Other than Nathan Morris's lovable portrayal of the lead character, the rest of the performers—Remmie Milner, Darren Kuppan, Sipho Dubula, Jim Pope, Curtis Cole and Isabel Ford—all play multiple characters as a true ensemble, each carefully constructed so that there is no confusion about which the performer is playing, although it is fun to try to guess which animal each is portraying. The brightly-coloured set from designer Sophia Lovell-Smith is big and bold and strikes you immediately on entering the theatre.
It's a fun production that can stand proudly alongside the Christmas fare from any of the well-known Manchester rep companies from a venue that many people in the city probably haven't even heard of.
Reviewer: David Chadderton