Ducklings
Sam Caseley
The Herd Theatre
Royal Exchange Theatre
–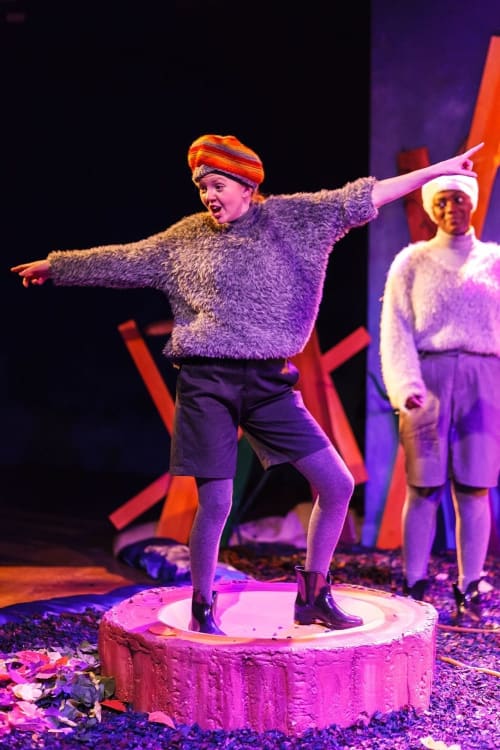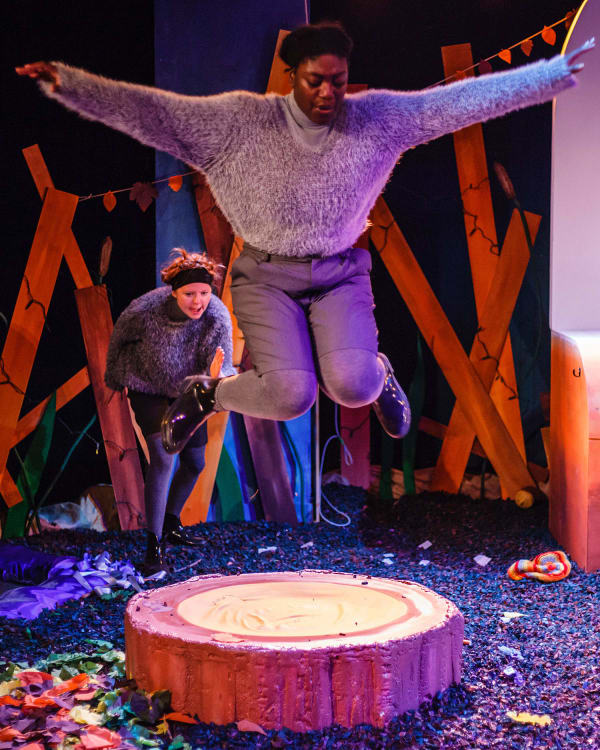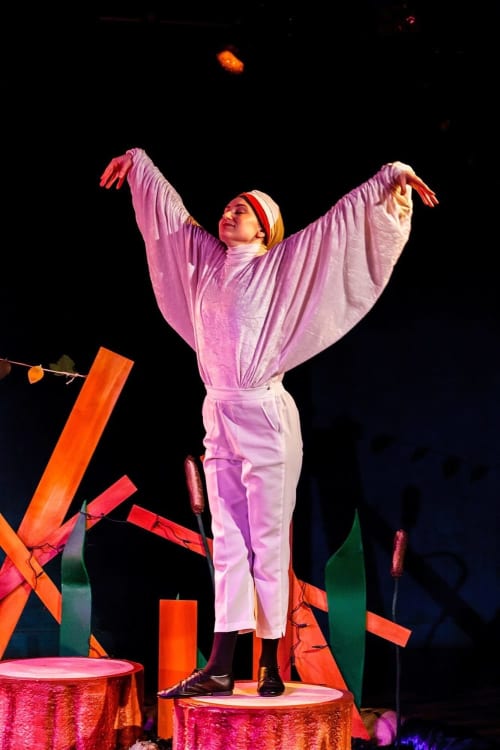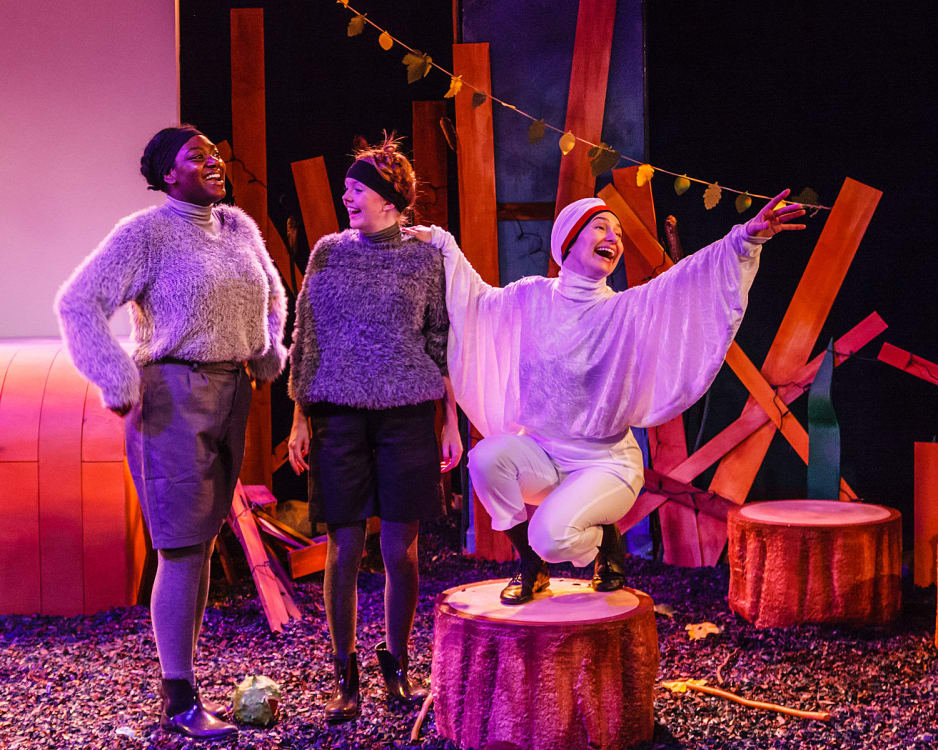 "There once was an ugly duckling," as Danny Kaye once sang to us in the guise of Danish storyteller Hans Christian Andersen, and so begins this tale from The Herd Theatre for 4- to 7-year-olds. However the Andersen fairy tale is not, when it is told at the start of this show, an allegory for human children about it being okay to be different but a performance ritual that cygnets Sidney (Verity Mullan) and Spruce (Xsara-Shenielle Pryce) are put through by adult swan Coach Spring (Sophie Clay), who directs them and narrates the story, as a lesson about working hard to train to be a 'good' swan at Swan School.
Spruce is an obedient student who works hard at her training and puts her hand (wing?) up to answer all of the questions. Sidney is easily distracted and prefers making up games and stories to the repetitive drudgery of training for the Swan Display. In fact, she shows quite a talent for making things up, especially her stories of how the acorns got their hats and how conkers got their prickly jackets.
When Spruce gets into trouble for letting Sidney distract her, she falls out with her and won't talk to her, so Sidney promises Coach Spring that she will put in some last-minute training to get herself ready for the big event. At the Swan Display, Spruce perfectly exhibits her training and gives an on-message speech, but then Sidney starts to improvise about how it is better to be herself, saying she "won't be the best swan, but I'll be the best me."
So we do end up with a lesson about it being okay to be different, but it isn't the other children bullying her into compliance but the authority of her coach, so perhaps this is at least as much a moral for the parents and teachers in the audience as it is for the children.
Pryce and Mullan perform with a childish glee, which is infectious even to adults and in sharp contrast to Clay's strait-laced, single-minded teacher, but their playfulness even gets to her by the end. There is a bit of audience participation later on as we are encouraged to "splash" and "quack" (Coach Spring says early on, "nobody likes a quacking swan"); I'm not sure what the fabric leaves we were handed on the way in were for (which is as well as I managed to lose mine—I should have chosen a brighter colour) but we were encouraged to join in with a snowball fight at the end, which was fun.
It's all bright and colourful (designer Natalie Pryce) and playful with a script that seems to work for its target age group and a smattering of songs (music and script are both by Sam Caseley) and director Ruby Thompson has kept the storytelling simple but clear.
If you have young children, then taking fifty minutes out of your Christmas shopping to spend them in the company of these charming characters would be time well-spent—and I can confirm that it is fun for a lone adult as well.
Reviewer: David Chadderton