Dunsinane
David Greig
National Theatre Scotland and Royal Shakespeare Company
King's Theatre, Edinburgh
–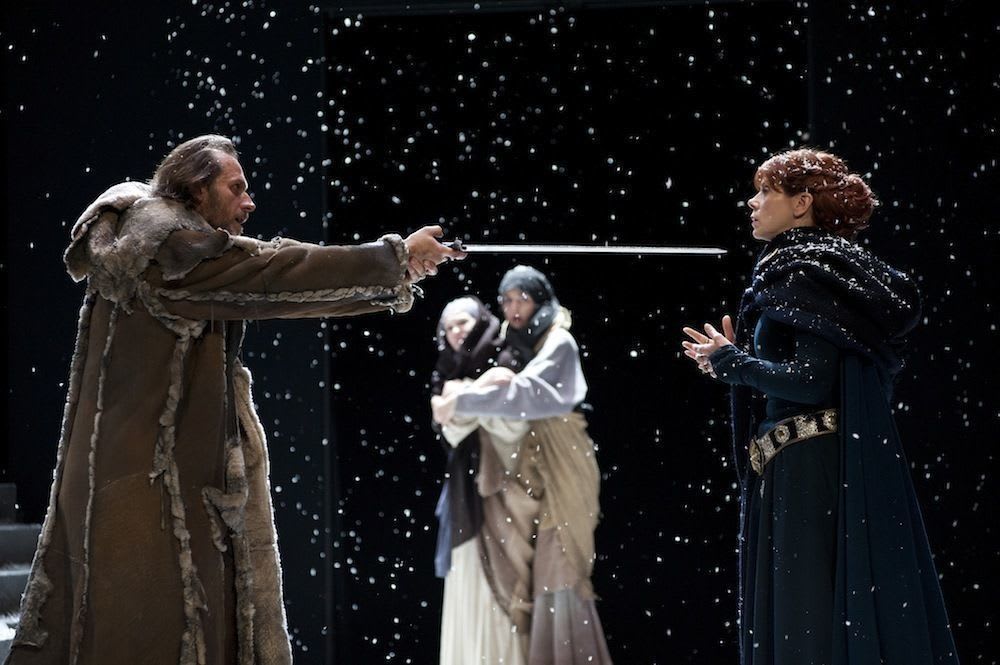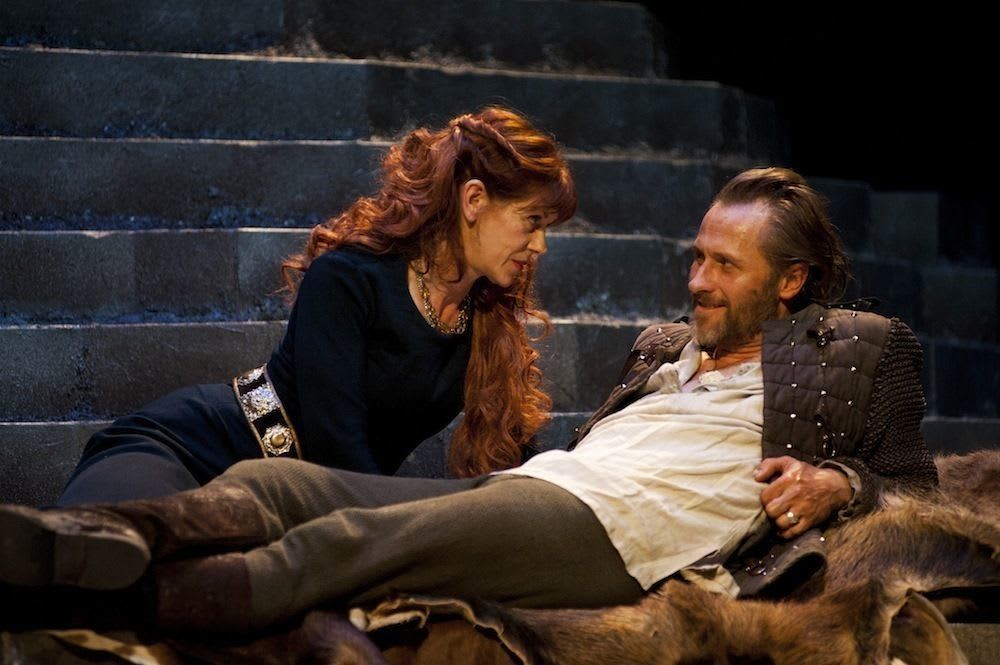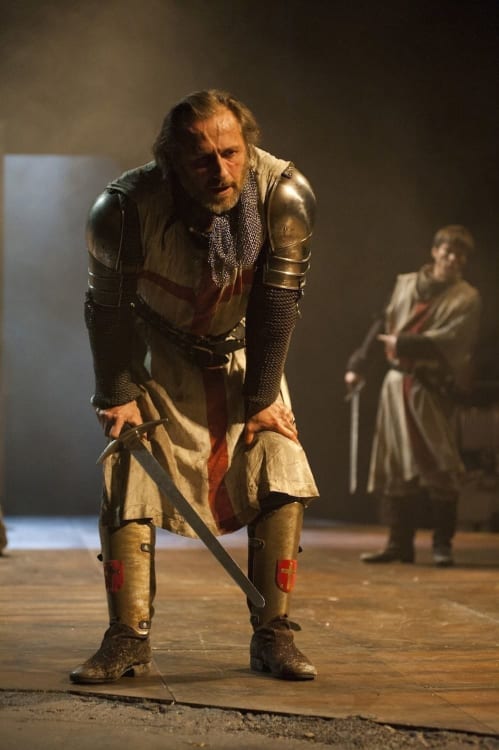 Don't mention the Scottish Play! Miraculously in this sequel, no one mentions the name of the old king, he is simply "the tyrant" or, when Gruach (Siobhan Redmond) is talking, "my husband". In many ways this is a perfectly good standalone play, not one relying some knowledge of Shakespeare like Rosencrantz and Guildenstern Are Dead.
With TV dramas becoming increasingly violent and gory, it might seem more difficult for theatre to get an audience's pulse going. Greig however throws in plenty of blood and death. It's not gratuitous though; it's an important part of showing the horrors of medieval warfare.
The action starts as Shakespeare's play comes to an end with MacDuff telling Malcolm he has slain the king. Gruach, his wife, is not dead as was previously believed; she is alive and ready to fight for her life and her young son's claim to the throne.
The English allies that Malcolm made to gain the throne are not going back to England immediately, as much as the soldiers might wish, to escape the weather. Their commander Siward (Jonny Phillips) is keen to see that there is peace north of the border. A mission that he quickly discovers is fraught with complications.
The English soldiers, when they're not fighting, add plently of humour to the piece with their take on Scottish life and larking about, not unlike the English stag parties of Edinburgh's Grassmarket. It is a play that manages to both create a gritty rather than twee 11th century Scotland and also says plenty about Scotland, England and the politics of aiding regime change today.
Redmond and Philips are great battling it out as the representatives of the nations. There is plenty of entertainment from Boy Soldier (Tom Gill) as the naïve chorus and Egham (Alex Mann), the corrupt posho officer, reminiscent of Jack Whitehall.
This production is a collaboration between the RSC and NToS, so, while onstage there is hostility between the two nations, offstage (one hopes) there is some agreement. The play makes a timely comeback therefore at a time when the debate about this relationship is starting to take centre stage, though neither Greig nor this revival are so blunt as to take sides.
Where Shakespeare wasn't too bothered about historical accuracy, Greig and this production really embraces Scotland's past, in Celtic costumes and chants in the Gaelic, accompanied by a great little band on stage. Above the action rises a Celtic cross, a reminder of the role the real king and queen played in encouraging Christianity to Scotland.
A bold, brutal show with some great performances and some really meaty subject matter; just don't mention the dead king.
Reviewer: Seth Ewin