DUPed
John McCann
Ambergris
Sweet Grassmarket
–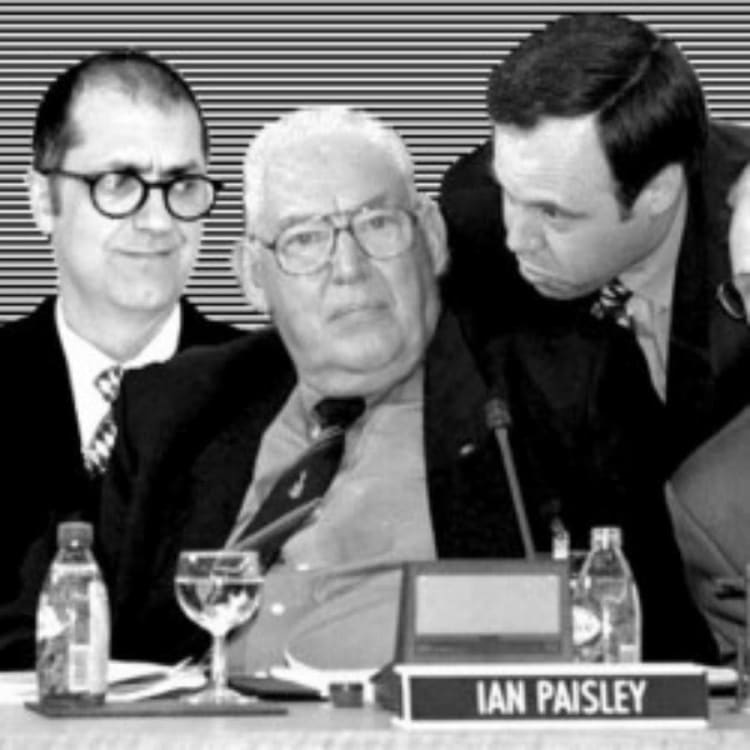 The June 2017 deal the Democratic Unionist Party (DUP) made to support the Tory government suddenly made this marginal and deeply conservative party from Northern Ireland an organisation of much wider significance.
John McCann spent his early life in Portadown and decided it was time to go back there and talk to a few people about the DUP.
He recalls a church pastor saying to a congregation that he didn't trust Muslims and that Islam was "spawned in hell".
Given leading DUP member Peter Robinson was part of the church, he was asked for his view on the subject by reporters. He said that he wouldn't trust Muslims who plant bombs but would "trust a Muslim to go to the shop for me."
John interviews community activists and religious figures about their thoughts on the DUP. A good deal of their concern centres on the DUP's prejudice against LGBT rights and a woman's right to abortion. Extracts from the interviews are played.
Occasionally, a megaphone is used to recreate the bellowing sound of Paisley senior shouting at some demonstration.
But what we hear seems less a dramatic event than a thoughtful set of reflections linked together by their criticism of the DUP.
Outside of DUP stalwarts, few will disagree or be surprised with anything John says in this show, including his hopeful message that "compassion with empathy can make change possible."
However to be a monologue that does more than mildly pass the time, it needs a more substantial story and point to it than this.
Reviewer: Keith Mckenna