Durang Durang
Christopher Durang
Mind The Gap Theatre in association with Jermyn Street Theatre
Jermyn Street Theatre
(2010)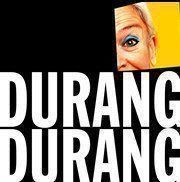 Four actors, three plays, two words constituting a title and one hour - the perfect combination now on offer at the Jermyn Street Theatre.
Just when you think everyone is seated, suddenly a final audience member bursts through the closed doors, stumbles, attempts to mount the balcony and clumsily makes her way to the stage area. For a moment the audience are not totally aware whether this is just a batty old woman running late, or an actress about to start the play. They soon find out that it is Mrs.Sorken, here to give her many musings on the etymology of drama and theatre, amongst other things. Janet Price delivers this comic monologue with verve, debating the attraction of going to the theatre whilst humorously referencing Sweeney Todd and the 'seven hundred and fifty' or so plays of Shakespeare. Upon concluding she kindly invites the audience to pop in for cocktails in Connecticut, before announcing in Olympian style: 'Let the games begin!'
Between plays Price freezes, as if her clockwork mechanism has stopped. Other actors then costume her and make visible the usually hidden mechanics of performance. Once ready for the next play, music box tones erupt and the audience is transported into the next piece.
Christopher Durang's hilarious parody of The Glass Menagerie is up next. Price becomes Amanda, the bitter single mother who needs the services of Super Nanny to sort out son Laurence's many problems. Limping Lawrence, with his asthma, eczema and self-confidence issues is wonderfully played by Stuart Williams. Durang inverts the gender of Laura here with much comic potential, especially when Lawrence's suitor is tuned into trouser wearing, gin drinking lesbian Ginny from the factory. Williams embodies his awkward character completely and combined with extensive facial expressions and the constant repetition of 'Mama' proves himself a great comic actor. Another level of comedy is added in Melanie Machugh's portrayal of Ginny, who, slightly deaf from all the machinery, almost shouts her speech with a broad smile on her face due the public speaking course she's been undertaking. Mixed up conversations over bread/bed and hearing aid/Gatorade abound, but the real comic genius comes from Lawrence's passion for his glass cocktail stirrers and the many not-so-inventive names he's christened them: Stringbean, Pinocchio, Curtain Rail. When he smashes 'Mama' in rage he sees the errors of his ways and immediately apologises for his outburst, whilst brother Tom who has a penchant for men goes off to a certain type of movies, leaving them behind.
Soon the audience are transported once again at quick fire pace from parody to zany melodrama for the final installation of the evening Nina in the Morning. Nina's face is drooping after all the cosmetic surgery she's had, she molests her children, avoids an assassination attempt by one of them and is served by dentist-turned-manservant Foote (Dan Frost) who balletically leaps around her abode administering anaesthetic to her deranged kids. One can't help but think that Nina and Amanda have quite a lot in common, but at least Nina is offered a way out by choosing sausage or anaesthetic and ultimately death or lunch in this surreal piece of comedy.
Durang Durang zips along fired by pure energy under the slick direction of Alicia Dhayna House. This production is most definitely an ensemble piece, with all of the actors standing their own ground without upstaging one another; each knows how to multirole and work an audience for laughs. It is easy to see why Durang's show was such a hit at the Fringe; his writing is witty, clever and full of puns. He knows how to create well defined comedic characters and provide much humorous delight by playing with various theatrical genres.
With only seventy seats at the venue and seventeen more performances left, this is one hot ticket you don't want to miss out on.
Playing until 6th March 2010
Reviewer: Simon Sladen