Dyl
Mark Weinman
Caitlin Albery Beavan for Moya Productions
The Old Red Lion Theatre, Islington
–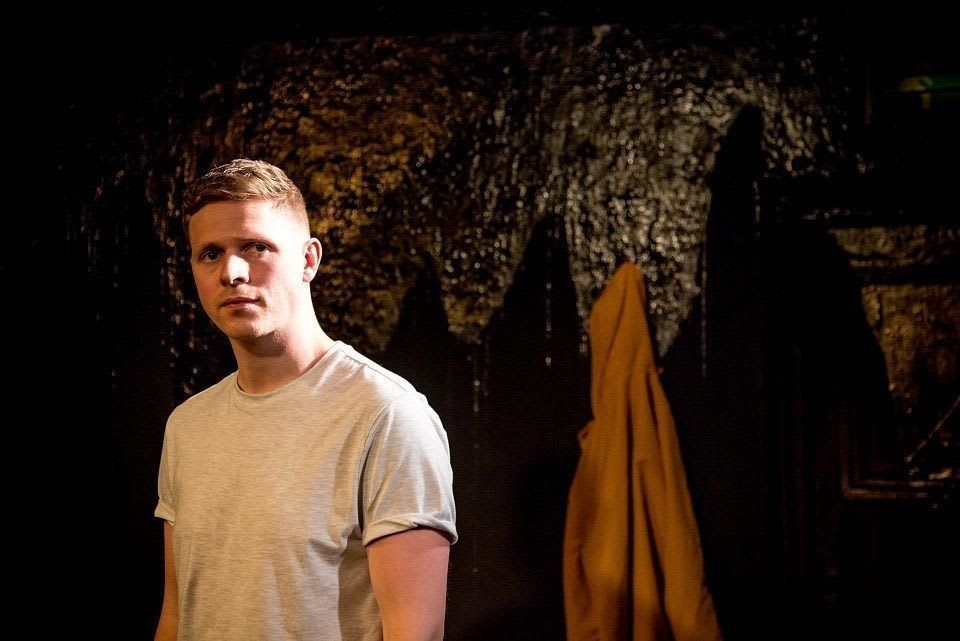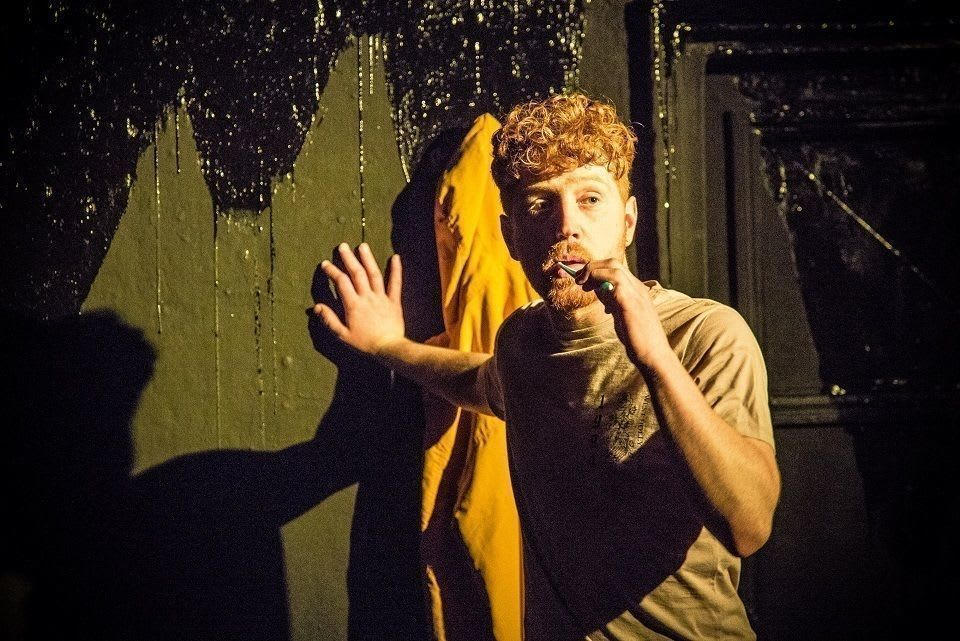 There is a mystery and a puzzle at the heart of Mark Weinman's play Dyl.
We can see that something is troubling the character James (Scott Arthur) as he stands frowning, looking stiff and awkward during the first moments of the play. That frown never leaves him, though it is modified by shades of irritation, astonishment and surprise at his housemate and landlord Ryan (Laurie Jamieson).
James has arrived to work the oil rigs of Aberdeen, a long way from his family and friends. He knows no one in the area and wants to know no one. Something from the past haunts him and this is the mystery at the heart of the play.
The puzzle is what this play is supposed to be. The first hour consisted mostly of two lads sitting on a couch bantering about trivial laddish things in which the quirky Ryan says slightly oddball trivia to James's straight-man reaction. Those reactions, ably directed by Clive Judd, generally got a laugh. I wondered if we were in a sit-down comedy, a sort of mild UK version of Beavis and Butthead.
There didn't seem to be any relation between the comedy and the mystery of James's haunted looks. The occasional debates about whether men wax their legs or James's claim that eating breakfast cereal is a girlie thing did raise smiles but it didn't raise our hopes about the likelihood of something substantial happening. Perhaps the show was an extended situation comedy without the situation and with little obvious purpose in the comedy.
Another critic argued it was probably the draft of a TV soap that was looking to be picked up as a six-part series. I didn't think so but had to admit that its lack of dramatic tension already felt as if it was long enough to be a series.
The final section did reveal the thing that was haunting James, by which time most of the audience will have guessed the area even if they didn't predict the details.
However, that sequence does shift the tone from comedy towards melodrama and in the process expects us to believe unlikely things such as James's mum (Joyce Greenaway) pleading and holding the hand of Ryan whom she has just met and Ryan supposedly arranging an unusual intervention.
The narrative does seem hazy and slow but the story is thoughtful and moral. Even the comedy routines and the incidental anecdotes show a fine humane sensitivity.
I particularly liked Ryan's account of a colleague who had been caught out lying to his employer that he could read. Ryan is angry that, despite the man being a top performing employee for years, management wanted to sack him rather than send him to reading classes. His plea for a constructive moving on rather than punishment could have been a lesson for James.
After I had seen the play I read the text and again laughed at the banter and mentally applauded the humane writing, but I still wished for a stronger narrative, greater dramatic tension, a more rounded characterisation of James and, yes, some purpose to all that stand-up (or sit-down) comedy.
Reviewer: Keith Mckenna