East is East
Ayub Khan Din
Octagon Theatre Bolton
Octagon Theatre
–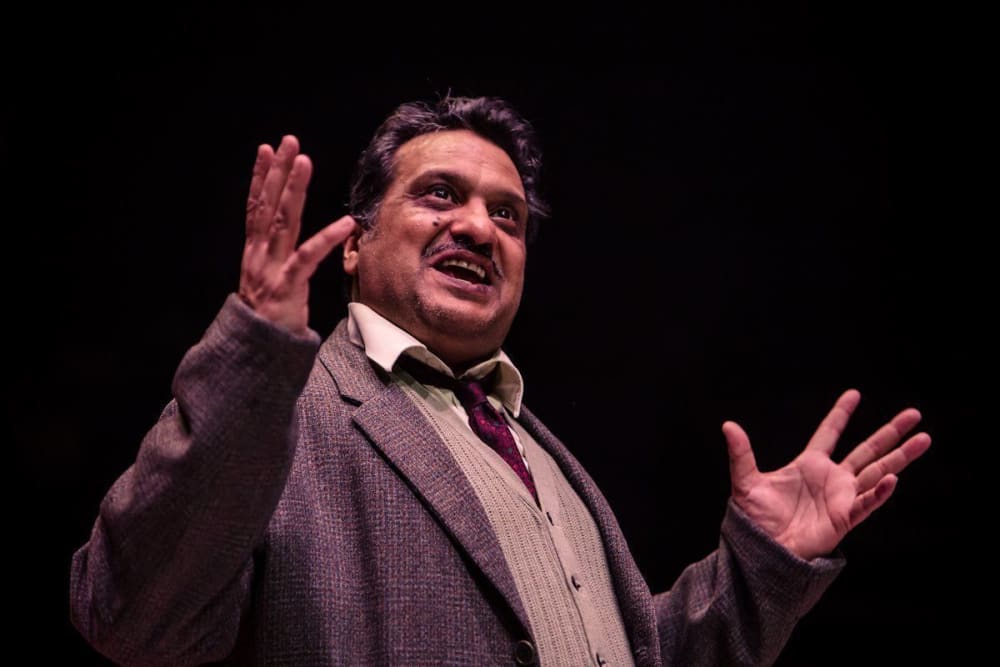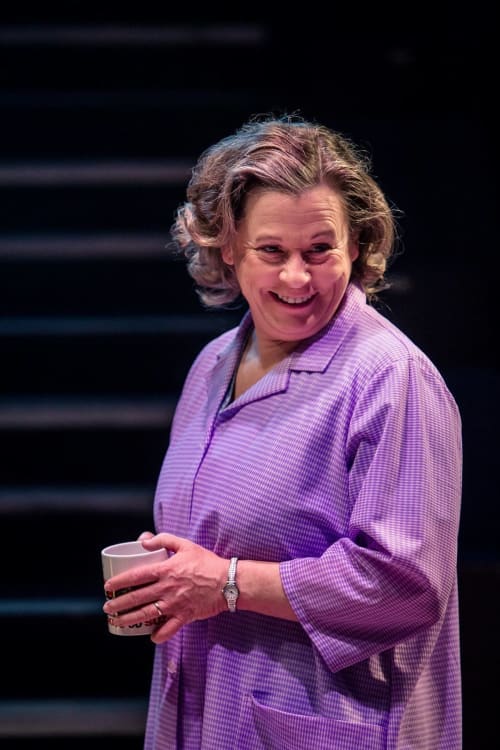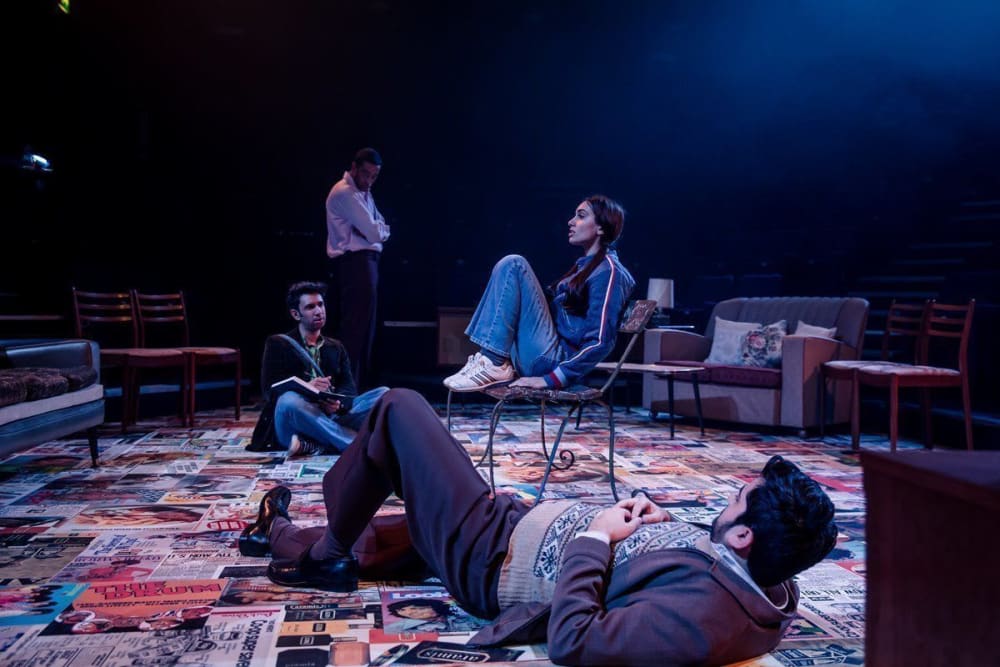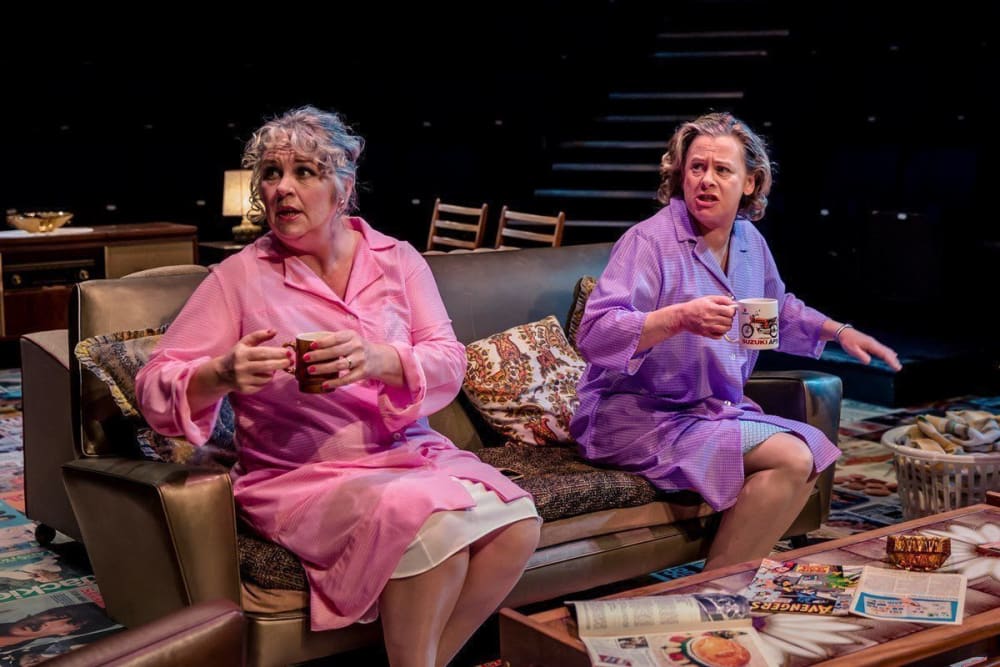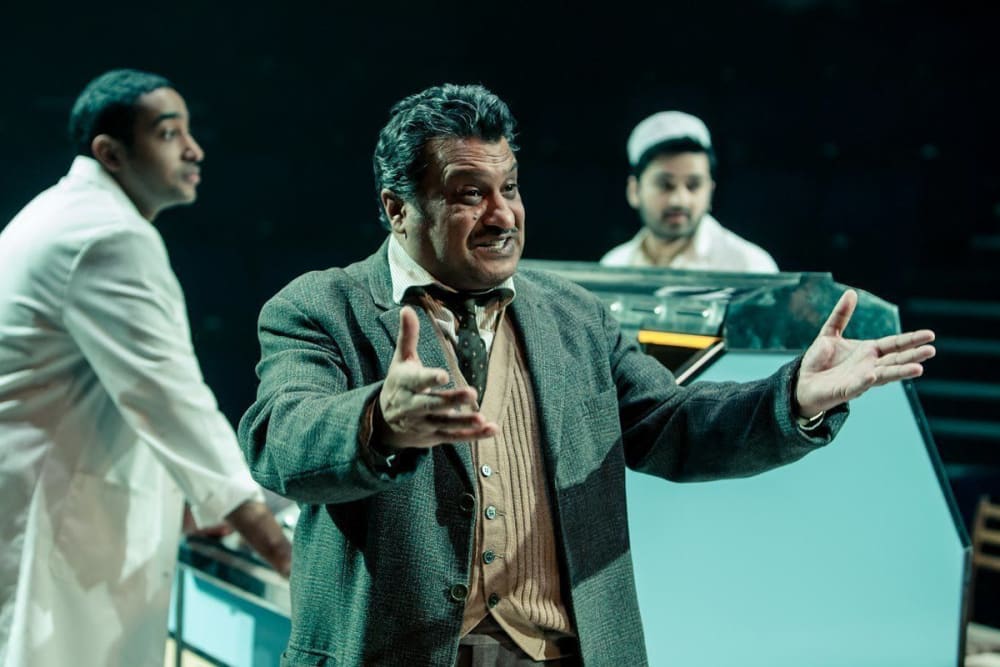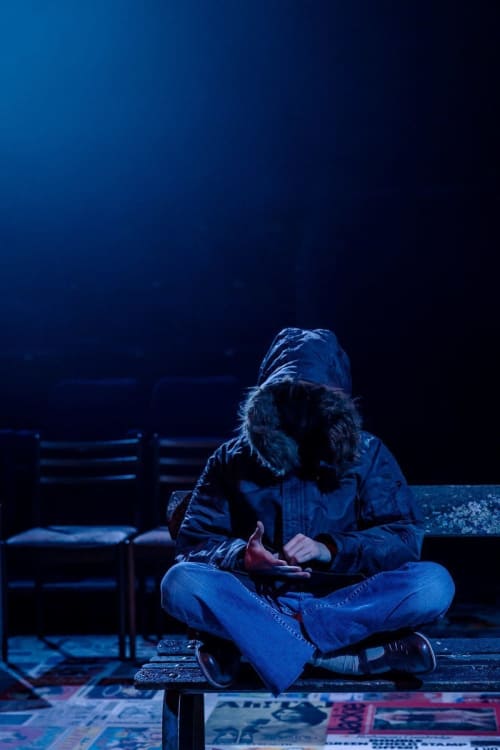 This revival of a well-known comedy with a cast of ten that deals with some sensitive subjects has been handed to the Octagon's young Associate Director—and sometimes sound designer—Ben Occhipinti, who has more than proved his worth with this slick and entertaining production.
The play is now more than twenty years old but is set much earlier in a Salford of the early 1970s where the mixed-race Khan family—George (Kulvinder Ghir), Ella (Jane Hazlegrove) and their seven children—run the local fish and chip shop. George is a proud Pakistani, although it was still part of India when he came over to England in 1930, and he is adamant that his children should be brought up to respect his "traditional" values. His children, born and brought up in England, have other ideas, the eldest already disowned by his father for deserting the family to become a hairdresser.
The boys react in different ways to their domineering father: Maneer (Uzair Bhatti) tries to be as devout as him; Tariq (Akshay Gulati) stays out late and creeps back in through the window, spitting out the word "Paki" to describe his father with as much venom as a white racist; Abdul (Mitesh Soni) is torn as he doesn't want to leave the family or cause more suffering to their mother; Sajit (Rohan Mcleod on press night; shared with Daniel Heppolette Zahir) hides inside his parka coat and refuses to take it off.
Although they all laugh at George behind his back, things come to a head when he tries to arrange for Abdul and Tariq to be married to Mr Shah's (Ralph Birtwell) two daughters. He won't listen to his wife as it is "none of her business", and his children should respect their father and do as they are told. The scene where Mr Shah comes to visit becomes pure farce, but things take a darker turn as George, in frustration, turns to violence to impose his will, first on his wife, then on his son Saleem (Jatinder Chera).
While George is a devout Muslim, this is not really about religion but about a clash between cultures and between generations that forms a microcosm of some of the clashes in British society that were at their height in the '60s and '70s, all told through the experiences of one family. It is a telling moment when Meenah (Shila Iqbal), persuaded out of her jeans for once to wear a sari sent to her from Pakistan, is told by Mr Shah that her dress isn't "traditional" enough; even the people of Islamabad aren't Pakistani enough for those who have lived in England for decades.
Ghir, whom I remember as the one who played the most outrageous and silly characters on Goodness Gracious Me, creates a towering figure at the centre of this family who comes across initially as ridiculous, then hateful and violent, but then the moment when everything he has tried to build collapses is heartbreaking. He genuinely loves his family and wants the best for them, even if he goes about achieving this the wrong way.
Opposite him, Hazlegrove is playing one of those strong Northern women that have become almost a cliché but she makes her sympathetic and believable, as does Claire Hackett as her friend Annie. All the children have distinctly different but completely believable characters—even the Young Company member fits in well and doesn't look out of place.
I remember seeing the original production at the Royal Court in 1997, which was great, but this slick, polished production with a great cast breathes new life into it. It's a pity it won't be seen more widely—although the author was in the audience on press night, so who knows...?
Reviewer: David Chadderton