East Is East
Ayub Khan Din
The Birmingham Repertory Theatre and National Theatre
Birmingham REP
–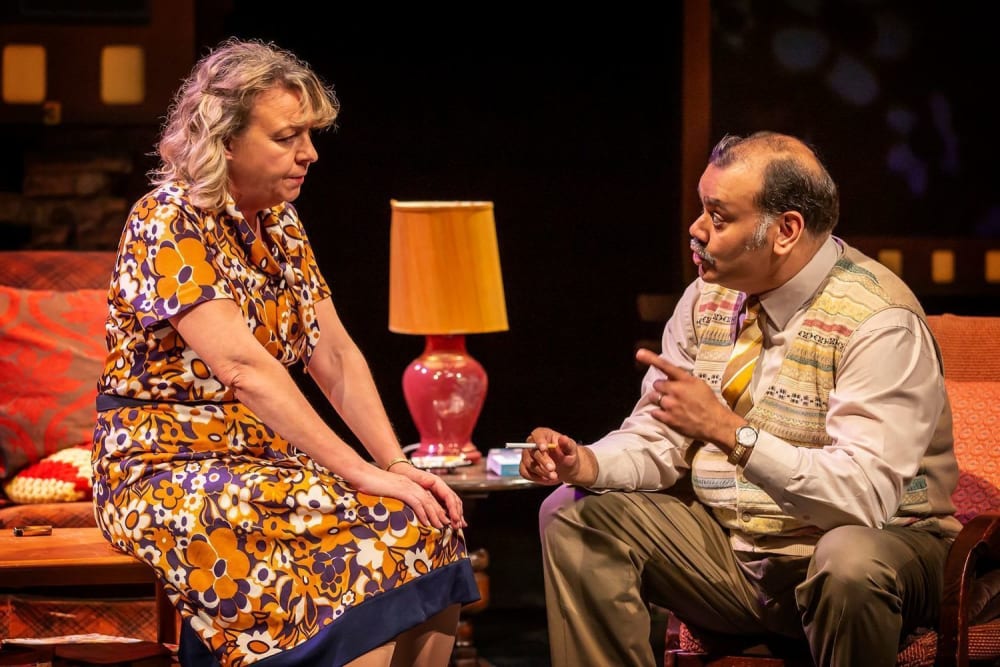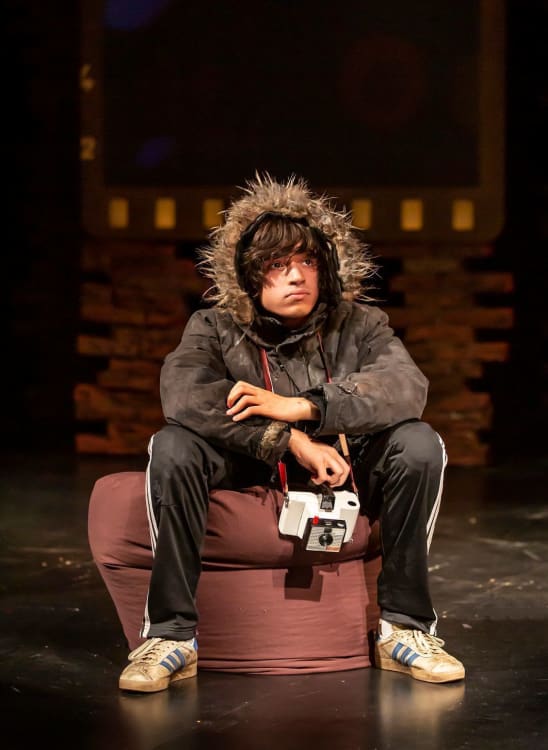 Twenty-five years after its world première in the smallest space at Birmingham REP, Ayub Khan Din's comedy drama about a mixed-race family trying to be accepted by the community in Salford in the early 1970s is back—this time on the theatre's main stage.
It is the first play in the theatre's 50th anniversary season and the first show to be programmed by Sean Foley since he took over as artistic director in 2019.
If he had even the slightest doubt about reviving Khan Din's autobiographical play about growing up in a bi-racial family, it would have disappeared by the time he saw the audience's reaction on press night.
East Is East is often cited as one of the key works bringing Asian culture to mainstream British audiences. It was groundbreaking when it premièred; a quarter of a century later, its themes are just as relevant. In fact they resonate even more than they used to because society is more open to discussing problems that beset all families—whatever their colour.
The play revolves around George Khan who has been in this country for the past 40 years. He left his first wife in Pakistan and married a white woman with whom he had six children. He wants to bring them up the proper way, the Pakistani Muslim way. But they have been influenced by western customs which put them on a collision course with their father. Abdul and Tariq do not want to be married to young women of their father's choice, while art student Saleem's creativity is definitely unconventional.
East Is East starts with George discovering that his youngest son Sajit has still got his "tickle tackle"—he has not been circumcised. There might be a danger that George is seen purely as a comic character who is not respected by his family for his immovable ways. But in Tony Jayawardena's hands, George is presented as a much deeper, complicated, troubled person.
When his frustrations boil over, resulting in physical violence to his wife, Jayawardena displays pathos and regret over his actions. True, he should not have hit her, but Jayawardena's brilliant portrayal leaves you debating how far we have actually come since the play was written.
The other theme examined in East Is East is loyalty. Abdul, sensitively played by Assad Zaman, struggles to balance his affection for his father with his wish to be treated like a proper son, while Tariq (Gurjeet Singh) is unhappy at being told what to do all his life. And Maneer (Joeravar Sangha) sums up how other people view the Khans: "No one thinks we're English. We're just the Paki family that runs the chippie."
There are strong roles for women in Khan Din's play, none more so than George's wife Ella. Sophie Stanton gives a marvellous display as the woman torn between her love for her husband and her desperate attempts to keep the family together. Amy-Leigh Hickman as Meenah shows she has developed her mother's feistiness and belligerence, while Rachel Lumberg as Auntie Annie shows Ella unqualified support.
There is an impressive performance by Noah Manzoor as Sajit, the boy with a twitch who keeps his parka on so that he can hide from the world. Adonis Jenieco as Saleem and Irvine Iqbal who takes the roles of matchmaker Mr Shah and the doctor complete a strong, enthusiastic cast.
With insightful direction by Iqbal Khan, this production of East Is East extracts maximum humour from Khan Din's script while revealing hidden depths in the characters and situations they face.
On press night at the REP, many of the audience were on their feet at the end. The standing ovation was totally justified.
Reviewer: Steve Orme