Edith—In The Beginning
Karen Forbes
Stuff of Dreams
Sir John Mills Theatre, Ipswich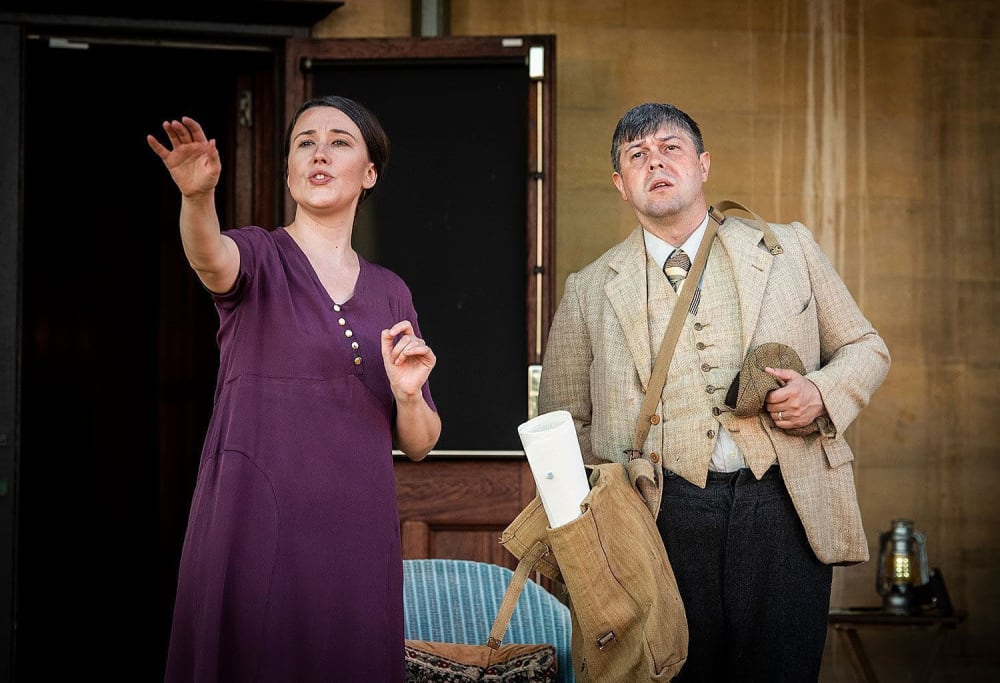 The story of Edith Pretty, Basil Brown and the ground-breaking archaeological discoveries at Sutton Hoo near Woodbridge in the 1930s has been the subject of quite a few productions, notably one by Eastern Angles few years ago. There is also a film being worked on at the moment, The Dig, starring Carey Mulligan and Ralph Fiennes.
This play by writer Karen Forbes boils it all down to the relationship between the two main protagonists, giving us a chance to get to know Edith and Basil very well and in doing so understand a little more of their motivations and the significance of both what they found and how they handled it.
Edith Pretty was a well-educated, well-travelled woman who came from a wealthy Yorkshire family, but married late in life to Frank Pretty, son of the Ipswich corset manufacture, who had been a major in the First World War. He had been proposing to her since she was 18 but she felt duty bound to care for her father until his death. They married in 1926, bought the estate at Sutton Hoo and subsequently had just a few years together and one son Robert before Frank succumbed to stomach cancer.
Sutton Hoo had a vast number of Anglo Saxon burial mounds on the estate and, after discussions with Ipswich Museum, Edith instigated an initial dig employing well-known local amateur archaeologist Basil Brown. Neither of them realised what amazing discoveries were to be found there.
Kiara Hawker is a subtly formidable Edith: polite and controlled but with a sharp mind and a steely resolve. Basil was equally forthright and had his own way of doing things. Ivan Wilkinson gets his quirky nature and solid Suffolk determination spot on. Their relationship with each other is beautifully observed and very believable.
The play follows their progress with both the dig and the ups and downs of their relationship through a number of short scenes. These are interspersed with flashbacks to Frank (Joshua Gould) in the trenches writing letters home and visits from Raedwald's Queen (Dawn Brindle), disturbed from her rest but interjecting with encouragement for Edith and the haunting refrain of a song to add atmosphere.
This was performed in the summer at Sutton Hoo itself and I think the site-specific nature would have lent another dimension. Nevertheless, this is a well-written and well-performed piece that allows an insight into the minds and hearts of two people whose painstaking work brought to light an incredible period of history.
Reviewer: Suzanne Hawkes