Educating Rita
Willy Russell
David Pugh and Dafydd Rogers present the Theatre by the Lake production
Darlington Hippodrome
–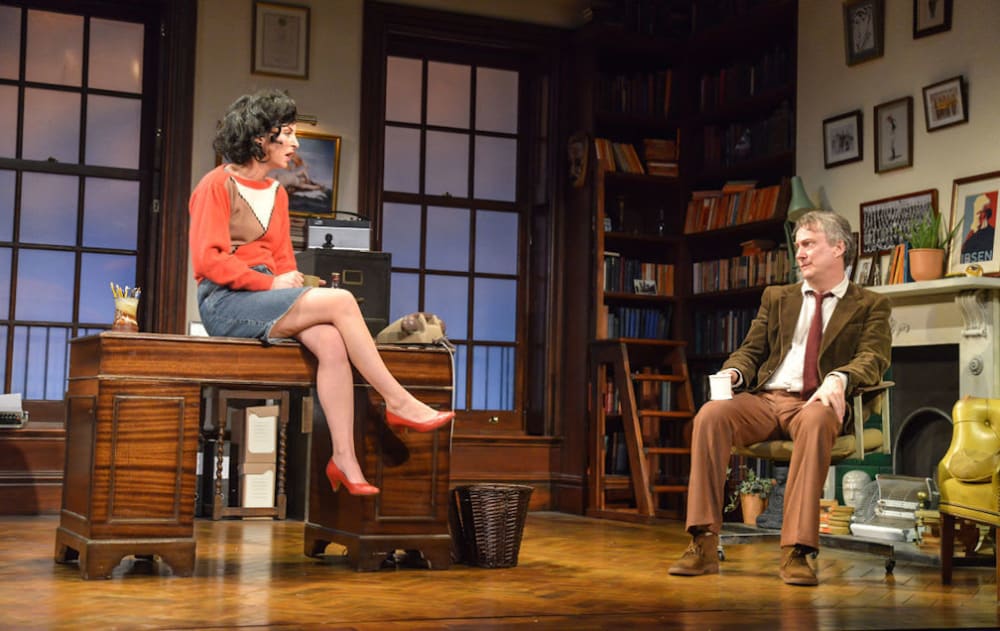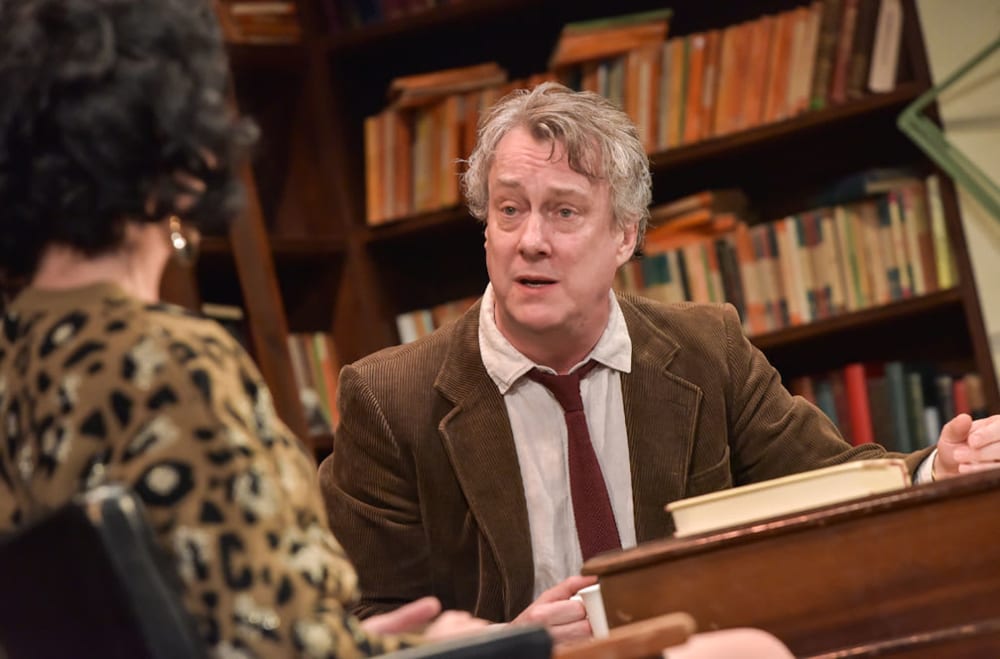 As the cast left the stage after the final curtain call, with more than half the audience standing and applauding, the man next to me muttered, almost under his breath, "superb."
That's quite a compliment for a play which premièred (at the Donmar Warehouse) in 1980, becoming a popular film in 1983, and for a production which is in the final week of a 15-venue national tour.
It's also fully justified, for the team of Jessica Johnson (Rita), Stephen Tompkinson (Frank) and director Max Roberts make it as fresh, entertaining, amusing and poignant as it was when it first appeared. Actually, "amusing" is the wrong word; at times it is laugh-out-loud funny and this team never missed a laugh, but then they never missed a pull-you-up-short moment either. It may be the end of a long tour but there is no sign of flagging; the energy is still there.
The setting, of course, is Frank's study and Patrick Connellan's re-creation could stock a small bookshop (and a rather smaller but nonetheless well-stocked off-licence!). Drummond Orr's lighting helps create the ambience and David Flynn's sound design nicely complements the action.
However a production of Educating Rita stands or falls by the relationship between the two characters and Johnson and Tompkinson allow that relationship to grow gradually, organically. In performances of real sensitivity, we watch how the one affects the other and a complex relationship grows.
The play's just short of 40 years old and yet it has not lost its impact. This study of a working class girl meeting middle class academia is as compelling now as it was then, and fine performances and direction are an added bonus.
Reviewer: Peter Lathan