Educating Rita
Willy Russell
Dukes Theatre, Lancaster & New Vic, Newcastle-under-Lyme
The Dukes, Lancaster
–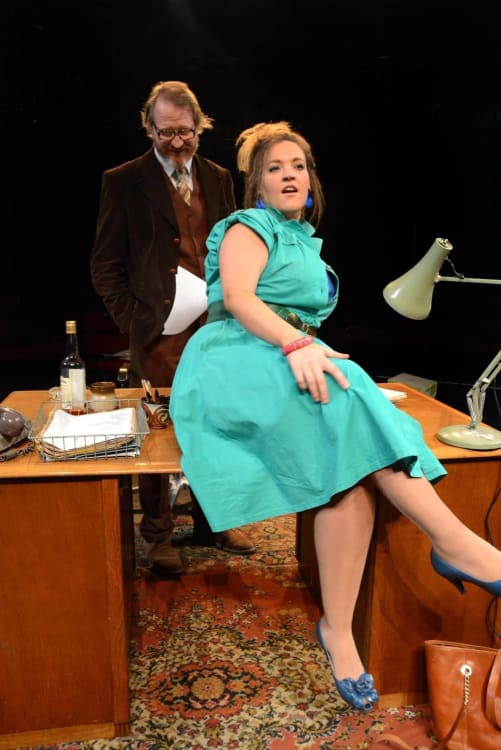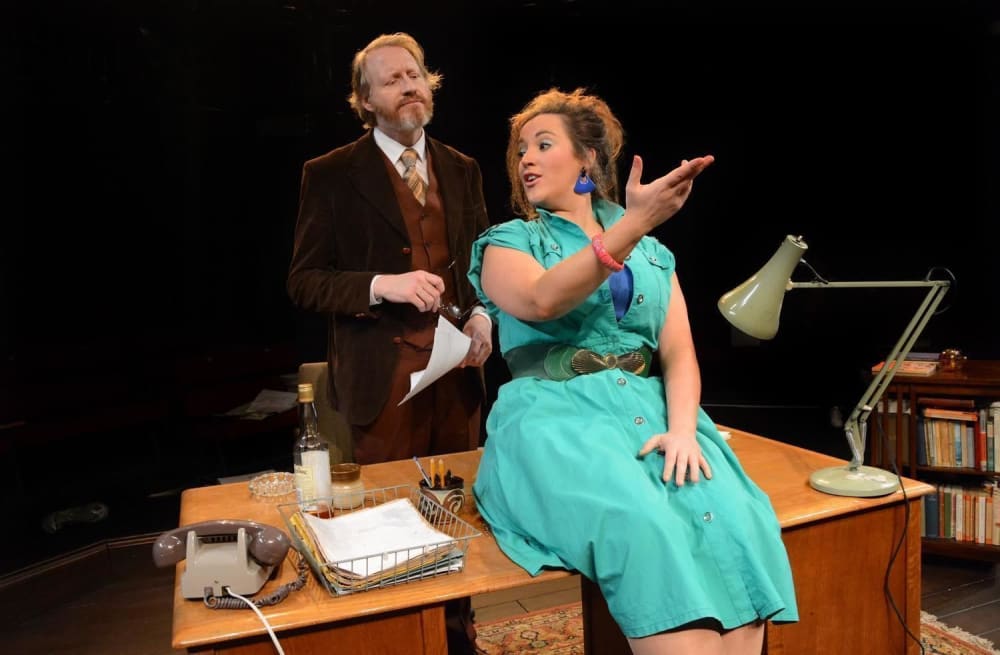 Nowadays, the heroine of Willy Russell's stage play would probably come with her own hashtag or might be in the vanguard of the #MeToo or Pay Gap movements.
So it's a timely reminder that revolutions start with a single act, and that Rita, when she first appeared in 1980, was an authentic working class rebel intent on seizing the Open University opportunity to improve herself.
It's clearly a cause close to the heart of Dukes director Sarah Punshon who outlines in the programme notes her own family's benefits from higher education. The personal gets political when she also points out that nowadays Rita's educational odyssey would set her back £17,000 in fees.
Few theatres though need any excuse to revive Educating Rita. Just a cast of two, a single set, and a tried and trusted script, might make it look all too easy, but the formula only really works when that cast measures up—as here—to the likes of Lauryn Redding, in the title role, and Andrew Pollard, as her initially-reluctant course tutor, Frank.
She bursts into his unkempt study all nervous energy and defensive body language, eventually wearing down his lofty, patrician manner into a kind of grateful submission. It's funny, reflexive performing throughout and even when some of the familiar punchlines come telegraphed they still sound fresh and furious in the hands of this clever and authentic pairing. There's just the right amount of sexual chemistry hinted at, and between them—and director Punshon—they even achieve transformative body shapes as each comes to learn from the other.
It's all up close and personal in the realistic layout of designer Jessica Worrall's in-the-round setting, which comes with its own creaking floorboards.
Even if you're already over-familiar with the education of Rita, there's still a lot to teach any audience in such a well-schooled production as this.
It runs here until April 14 before touring to co-producers the New Vic in Newcastle-under-Lyme and then on to the Stephen Joseph Theatre in Scarborough.
Reviewer: David Upton