Eglantyne
Anne Chamberlain
Anne Chamberlain
Gilded Balloon Teviot
–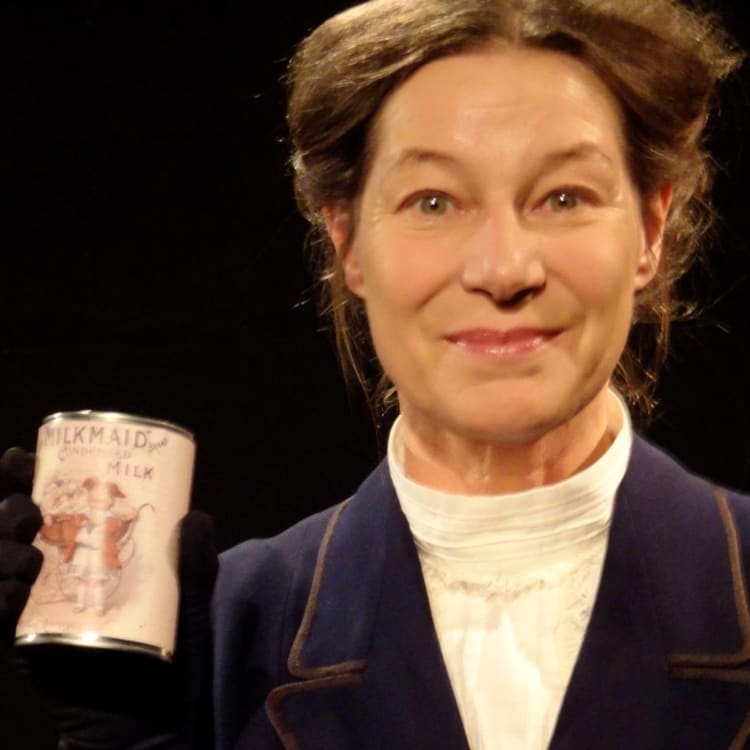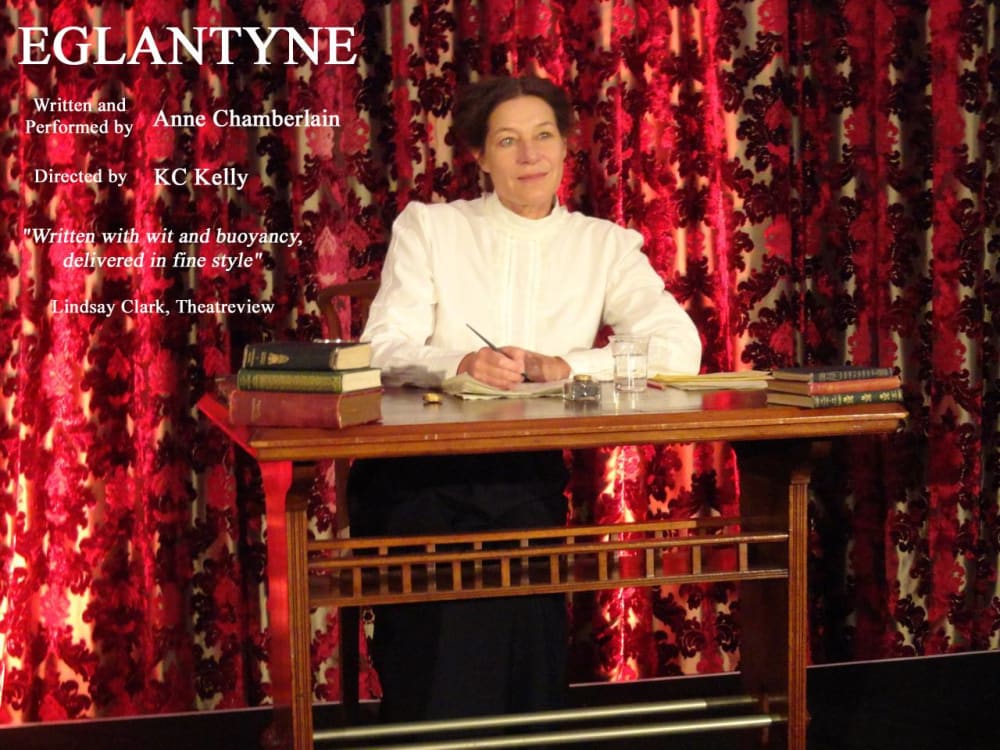 Eglantyne Jebb was born into wealth and privilege towards the end of the 19th century and could have led a life of easy leisure supported by her parents, or a husband.
But she was a woman of a different mettle. She, along with her brother Gammel and sister Dorothy, were inquisitive and intelligent and interested in everything. At a time when women had to fight to get an education, she persuaded her parents to let her go to Oxford. She trained as a teacher in order to lead an independent life and, although this career choice didn't really work out, this led her to get involved in other causes: women's rights, the suffragette movement and ultimately, along with Dorothy, the founding of Save The Children Fund, initially to support starving European children after the First World War.
Eglantyne was no doubt a fascinating woman and this solo show, written and performed by Anne Chamberlain, takes us through the whole of her life from birth to death.
Chamberlain is a watchable performer, but this was an overlong production, made even more so by the inclusion of an New Zealand voice at intervals as a sort of narrator—a woman who lived in the 1980s and was inspired by Eglantyne whose name I didn't pick up and who seemed an unnecessary addition to the piece, especially as her story sort of petered out.
Eglantyne herself lived a very full life and we get all the highs and lows, failed relationships, campaigns, speeches, sorrows and joys that peppered her journey.
There is plenty of name dropping—she had some very famous names among her acquaintances including John Maynard Keynes, Conan Doyle, the Bloomsbury set and even the Pope.
She remained a spinster and childless all her life and hence threw herself into the many causes she championed right until the very end.
This was a very interesting insight into a woman the world has mostly forgotten and for that, Anne Chamberlain should be applauded for bringing her to our attention, but a bit of editing down to an hour would have made the play a lot stronger.
Reviewer: Suzanne Hawkes