Eldorado
Marius von Mayenburg Translated by Maja Zade
Mongrel Thumb
Arcola Theatre
–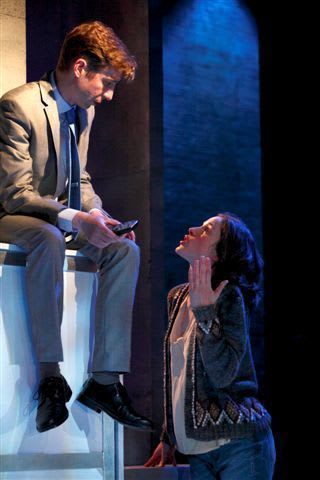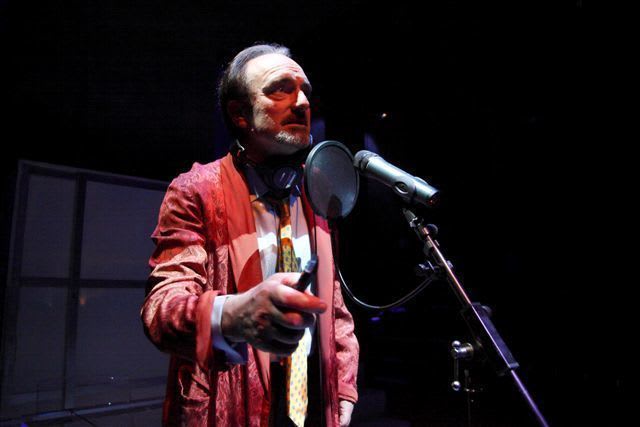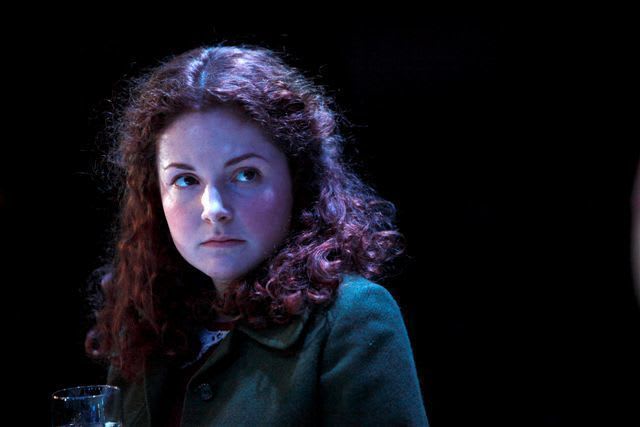 In a city which has seen its administration, military centres and transport hubs knocked out by air attack, where the royal or presidential palace has been dismantled (though stored and labelled stone by stone), where the sports arena is crowded with refugees, the redevelopment entrepreneurs have moved in. They are offering investors a new golden dawn.
This play, first seen in Berlin in 2004 and here receiving its UK première, begins with the development company's pitch by its boss Herr Aschenbrenner (Mark Tandy) before joining young executive Anton and his pianist wife Thekla as he shows her the smart new home they are moving into.
Anton works for Aschenbrenner, or so everyone thinks, but we see Aschenbrenner sacking him. It is not clear what he has been up to but it involves forging his employer's signature. He is in the process of clinching a big deal with his wife's mother Greta, who always seems to have a glass in her hand, and her toy boy associate Oskar.
From here on, though there are mentions of continuing conflict in the city with western forces pulling out and the discovery of important archaeological material at the site where Greta is investing, this now becomes largely a picture of posh people's personal traumas.
Anton is clearly having a breakdown, pretending to go to work and haunted by the image of Aschenbrenner while his wife, having a crisis of confidence in her musical ability, is convinced he is having an affair with her music student Manuela, who claims to have developed beyond her teaching.
A respected critical colleague tells me that in Germany this play was considered "old-fashioned" because it is built around characters, but von Mayenburg doesn't tell you enough about them to make them interesting individually, though this cast do an excellent job in making up for that.
Sian Thomas is the sexually demanding Greta, secure in her trust in her wealth and her control over Nicholas Bishop's Oskar, who is always hoping to be taken seriously. Michael Colgan, perched on top of a cupboard scattering fish flakes, is convincingly going to pieces. As pregnant Thekla, Amanda Hale has to keep fighting against fantasies of career annihilation, suspected infidelity and her mother's goading. Even Eva Feiler's confident Manuela is unsettled by her new mentor's regime.
Even Aschenbrenner seems to have cracked up—though is his death suicide or does a mob kill him? That is one of the few references to the situation in the city directly impinging upon them.
The play is littered with unexplained symbols from a birch tree sapling to the carp in the pond, a lobster on a fishmonger's slab and some lighting colour changes but, despite the fires in the distance and the helicopters and warplanes overhead, this transposition of a Baghdad situation to a Western city doesn't seem to be making any pertinent political point beyond the broad one of "what if it happened here?".
Simon Dormandy's direction ensures that there is always something to hold the attention. His production is stylishly mounted by designer Georgie Lowe with eye-catching costume and a modern apartment so minimal that people sit on the stairs.
That fits a play in which whatever is supposed to be going on beneath its glossy surface, the dramatist isn't keen to make it explicit.
Reviewer: Howard Loxton