Electric
Andrew Day
The Big House
Rio Cinema
–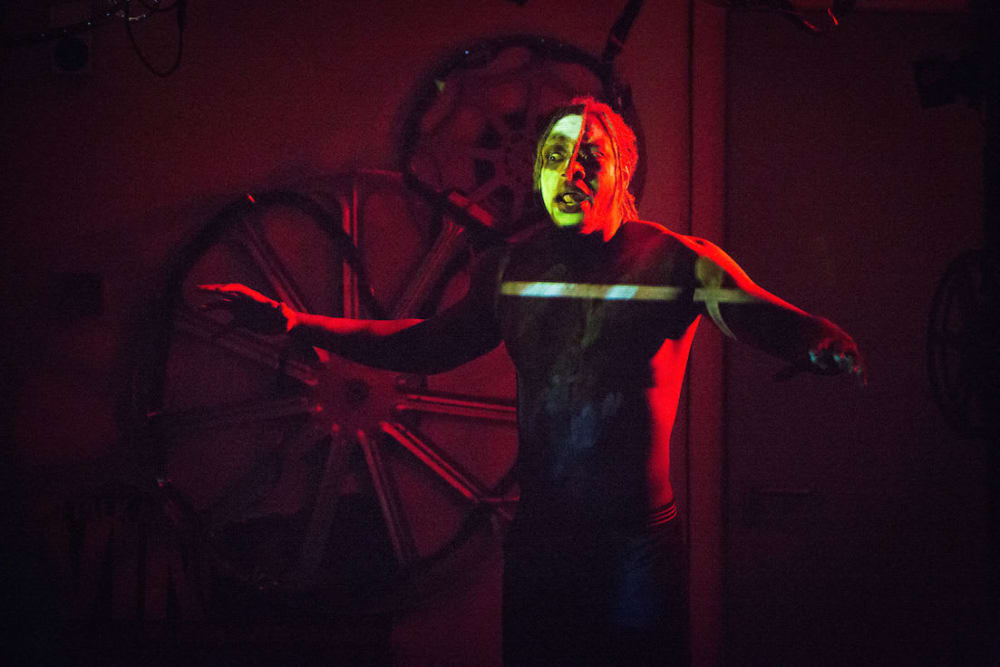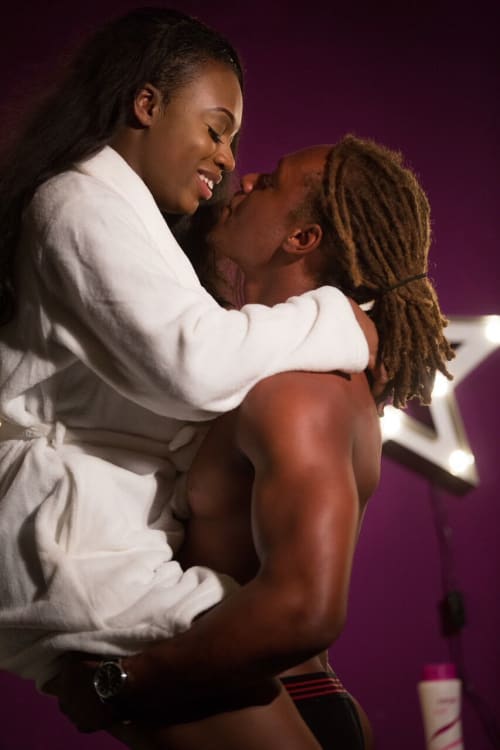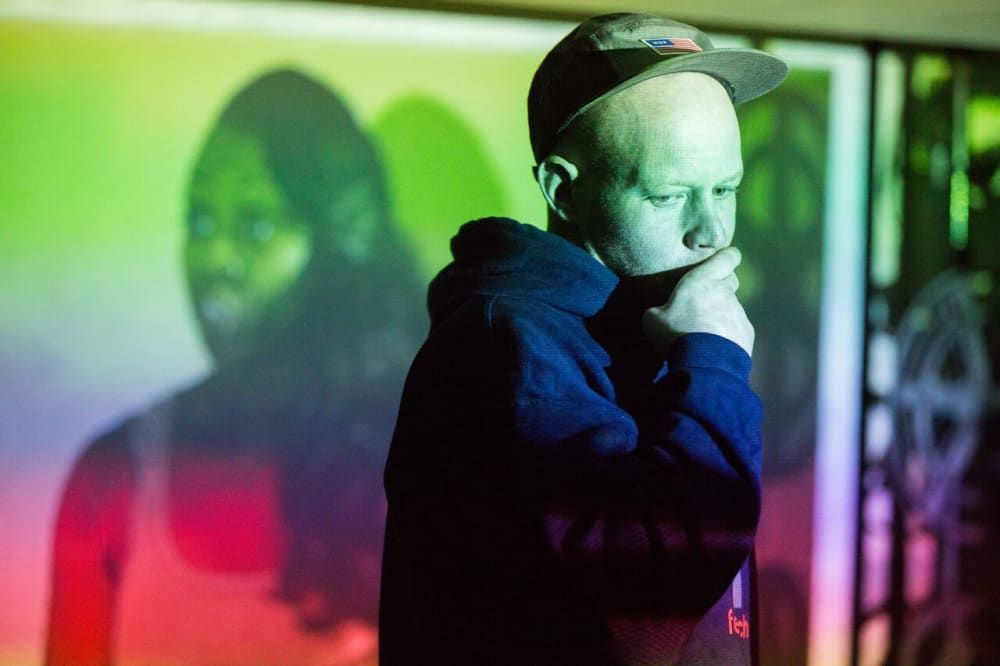 This is a promenade performance that takes place in the cellarage of Dalston's Rio Cinema and draws on that building's history for much of its content, though interwoven with a contemporary story.
Having descended the narrow stairs, walls pasted with old movie posters, and checked in bags and coats, men may find themselves upbraided if they've women with them for bringing wives or girlfriends to a sleazy place like this.
At first, the audience is left to wander into a room set up as a recording studio and through a space that celebrates early cinema. Designer Ellan Parry has decorated it with film reels, strips of film stock and fairy lights. One of one of the earliest cartoons is playing on the wall (it looks suspiciously pornographic) along with clips from Keaton's The General. The black-tied manager figure discreetly apologizes for the riff-raff around and gives assurance that he won't let them be a nuisance.
In a further room, a girl is tidying her hair while a bare-chested guy with dreadlocks checks his 'phone and then gets down to doing press-ups. There's an exit marked beyond but they're in the way—you can't now go further.
So far, this seems to be an installation rather than a play but, when the atmosphere has been established and the audience are all in, the drama starts.
This couple, Tempo and Faith, hardly know each other but they've got something going. She tries to discourage him for she's in trouble. She's been in a fight, got put on community service and, attracted by easy money, made some porn films. Now she's trying to escape her underworld employer.
Another girl arrives in need of help but appearances are deceptive. It's Tempo's brother Truman (is he a trannie or just cross-dressing as disguise?), also trying to evade the same bad man. Both Faith and Truman are homeless and find refuge in the cinema basement where projectionist William gives them shelter.
This is their story, intercut and overlapped with episodes like those in the Rio's history, the building's ghosts, though some of them, especially the take over of the cinema by dogma-driven evangelicals, seem to be in real time becoming part of the plot.
William is the guardian not just of this cinema but of cinematography too, all those old movies. He spends all hours projecting them, passing on his passion for classic pictures to these youngsters, who find a way to use them as a cinematic weapon to defeat their opponents.
In parallel are the episodes from the past. The Jewish refugee who saw that moving pictures had a future, the prim and racist manager who despised movies, the time when it was a recording studio, a strip joint and when invaded by happy-clapping revivalist bigots. There is a dark episode from 1941, the cellars a shelter from the blitz above, which feels authentic and poignantly features a racist warden's treatment of black merchant seamen from the Caribbean.
There are strong performances from Kenan Sweeney-Tisson as Truman, Henrietta Imoreh as Faith, James Hogarth as William and Tyrell Jeremiah as Tempo. Auzelina Cookie Pinto as long-serving cleaner Rose makes friendly contact conducting audience progress, Jasmin Alvarez is the kindly Mrs Ludski, the original cinema owner, while Jasmine Adolphus-Edie plays a confident stripper with a warm heart and Melissa Madden a tyro singer tempted by money to take her clothes off.
The whole cast, too many to name them all, handle the fast-moving, complex drama like hardened professionals but they are not. This production is the culmination of a 12-week project from Big House, which works with care leavers to create the play with individuals referred by Leaving Care teams, Probation, Youth Offending Teams and Single Homeless Hostels. They weren't even auditioned. The result must owe a great deal to director Maggie Norris.
Big House sets out to provide a platform for care leavers to participate in theatre and to have their voices heard. Andrew Day's play draws on their concerns. It features homelessness, employment problems, overcoming previous bad life choices, escaping unwise associations and facing different kinds of discrimination.
Their work in this production displays participants dedication, hard work and confidence that do them credit—but this isn't just a good piece of social encouragement and support, it delivers a concentrated and engaging piece of theatre.
Reviewer: Howard Loxton