Electrolyte
James Meteyard with music by Maimuna Memon
Wildcard Theatre
Watermill Theatre Newbury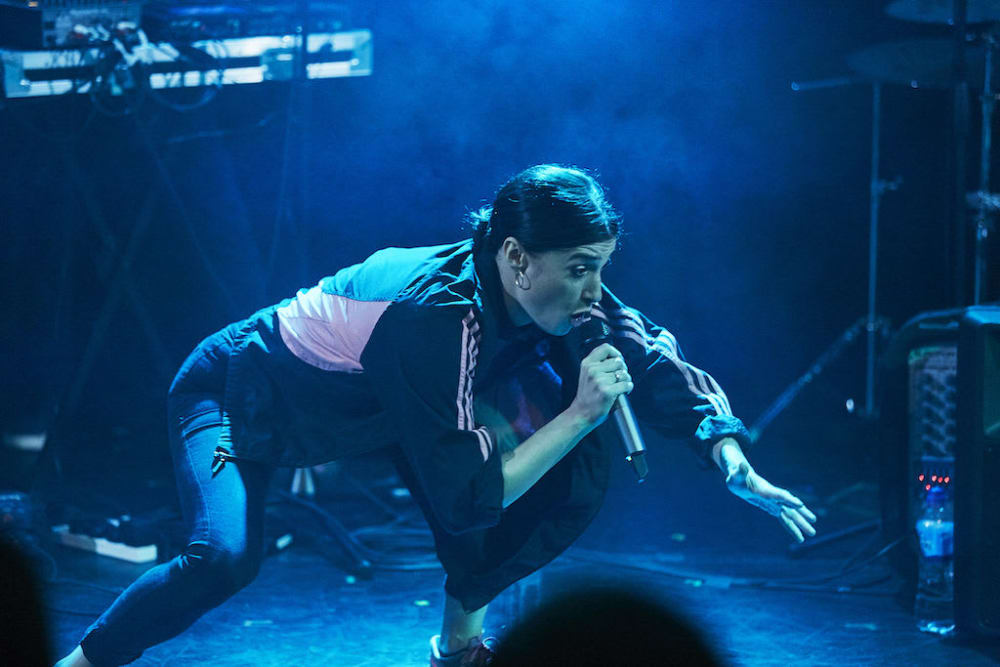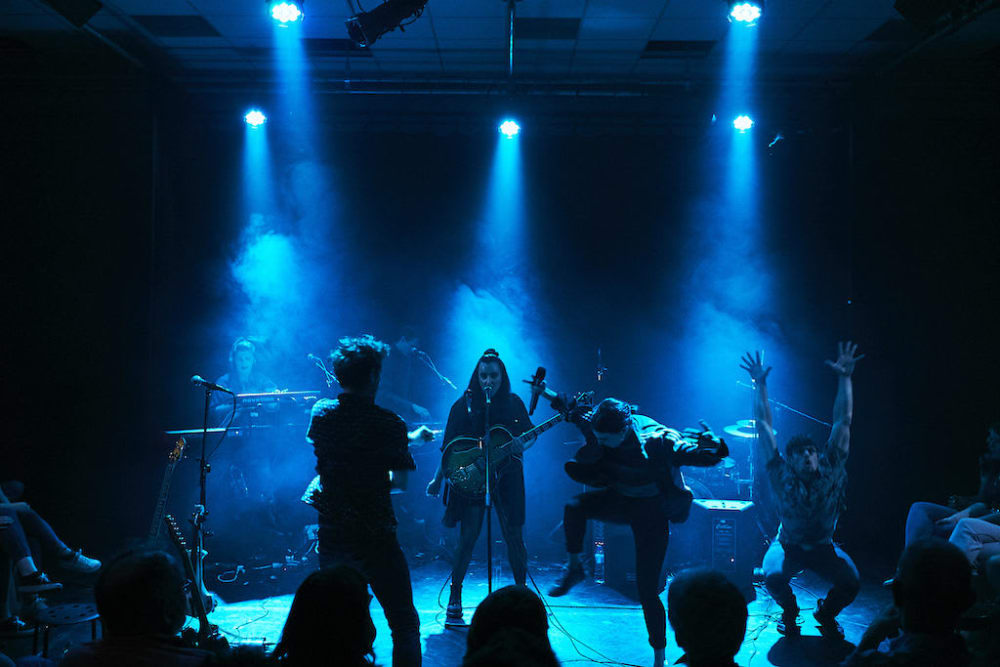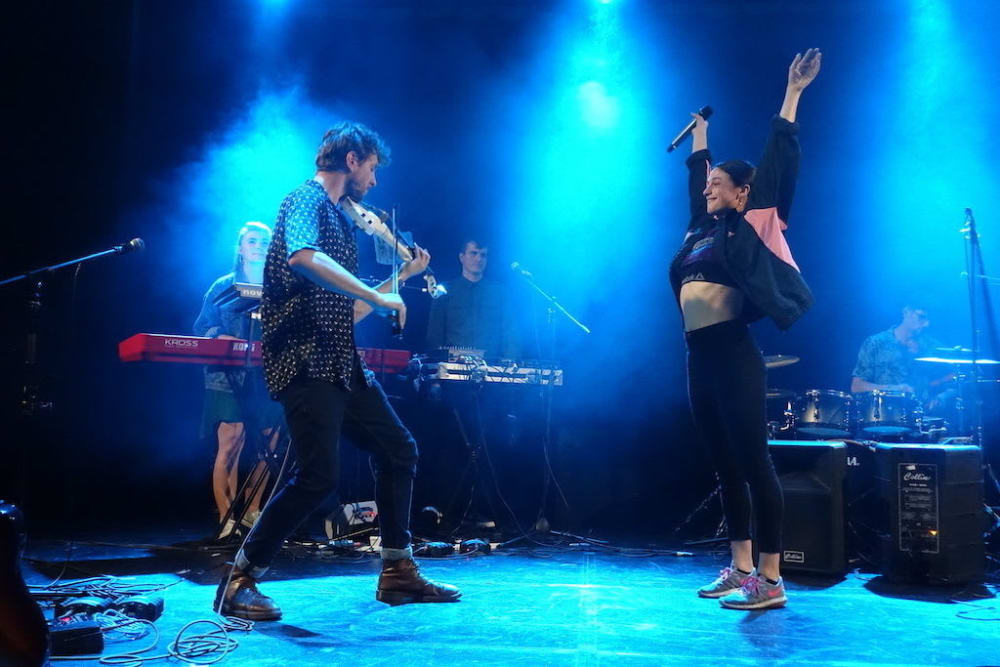 Wildcard Theatre is an associate company of the Watermill in Newbury and had a huge hit with their Gig Theatre show Electrolyte at last year's Edinburgh Fringe.
They scooped the Mental Health Fringe Award and the Pleasance Best Newcomer Award so it was exciting to see this vibrant, uplifting show at the Watermill before a 32-centre tour.
This is gig theatre at its very best, performed by a highly talented cast of actor-musicians who have a wonderful rapport with each other and the audience as they soundcheck, introduce the members of the band, creating a relaxed atmosphere that is palpable.
Electrolyte tackles tough subjects head-on including suicide, mental health, grief and depression and fuses punchy spoken poetry with dynamic electronic music (Maimuna Memon) to create a poignant, thought-provoking story powerfully written by James Meteyard, who also plays Jim, and it's inventively directed by Donnacadh O'Briain.
Olivia Sweeney gives a stellar performance as Jessie, who, following her dad's suicide, struggles to cope with life and the claustrophobic, drug addictive atmosphere of her home town, Leeds.
When her friends Donna (a sensitive performance from Megan Ashley) and Paul (Ben Simon) get married, Jessie decides to travel to London to find her estranged mum.
She accepts her friend Allie's invitation to stay in a warehouse community. Robyn Sinclair as this singer-songwriter powerfully brings the character to life and sings beautifully. Chris Georgiou completes the cast as Ralph providing strong support.
But all doesn't go according to plan for Jessie as she faces an emotional mental rollercoaster ride. She is vulnerable, surrounded by the stigma of mental health issues, and her world is living with a deep black trauma.
Her friends help as they are drawn into Jessie's illness and the audience also experiences her challenges.
This is a high octane show pulsating with energy whilst also deeply moving and the music is stunning.
The play's message of the need to support and understand people who are suffering from mental health problems is strongly portrayed and, although there is no quick fix, there is hope and help is available.
The company richly deserved the long and loud standing ovation. This is a show not to be missed.
Reviewer: Robin Strapp