Elegies for Angels, Punks and Raging Queens
Book and lyrics by Bill Russell, music by Janet Hood
Union Theatre
Union Theatre
–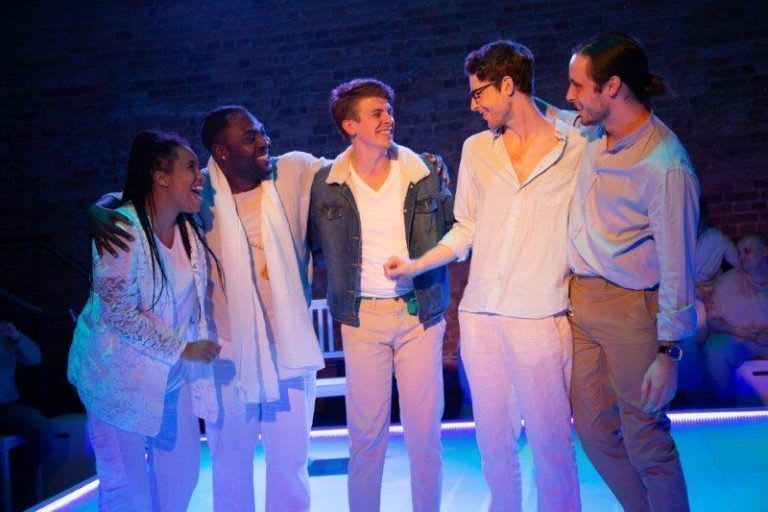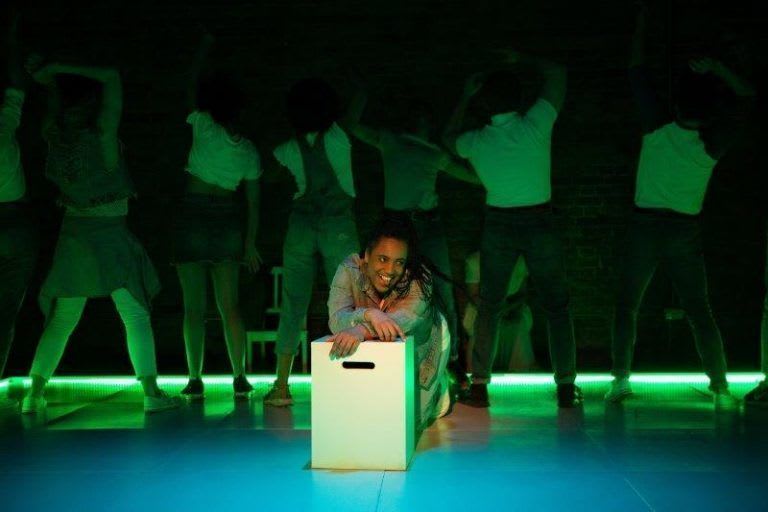 There was a time when fear and prejudice denied many of those who died from AIDS the simple ritual of a funeral. The act of remembering them became political and one of the ways it was expressed was a publicly displayed AIDS Memorial Quilt created from numerous cloth panels, each of which named someone who died.
This became an inspiration for Elegies for Angels, Punks and Raging Queens first performed in 1989 and given its latest production at the Union Theatre in Southwark.
Ten songs are interspersed among a series of free verse monologues by more than twenty characters who have died of AIDS. As they tell their story, a cloth panel of remembrance bearing their name is placed in front of them. A fine cast sensitively speaks the text in a manner that follows its meaning rather than its rhyme.
We hear from a young man who had run from the family home to a new life that is dashed by the disease. There are those who had contracted AIDS from partners, from blood transfusions, from sharing needles and from accidental blood infection contracted while caring for patients.
A nurse describes organising proper care of the dying until she too became one of them. A man loyally supported his partner to the end. Nick (Calum Gulvin) viciously set out to infect as many others as he could.
It wasn't just the victims of AIDS who suffered prejudice. A woman who had given her energy and companionship to an employer who was dying was not invited to the funeral and sacked.
Some fought back. Paul (Calum Gulvin) who had been an American soldier in the Vietnam war, returned to a life that gave him AIDS. Before long, he was addressing a crowd as an activist for the organisation ACT UP.
Most of the stories are of people's determination to live the best they can with what is left of their lives. And it's a mood that also runs through the impressively performed music among which a highlight is Ailsa Davidson singing "My Brother Lived In San Francisco".
However with titles like "Heroes All Around" and "Learning To Let Go", there is a lyrical tendency to the sentimental and musically it is all tilted to an emotionally gushing celebratory grandness.
I could have wished for a sharper political edge, something that took issue with the prejudiced politicians who held back a social response that would have saved so many lives. That should be part of the angry memory we have of the millions who contracted AIDS.
All the same, this show held my attention and was at times moving. In the words of the title song "it felt so right to be sharing the night with angels, punks and raging queens".
Reviewer: Keith Mckenna