Elektra
Richard Strauss, Libretto by Hugo von Hofmannsthal
Met Opera on Demand
Metropolitan Opera House, New York
From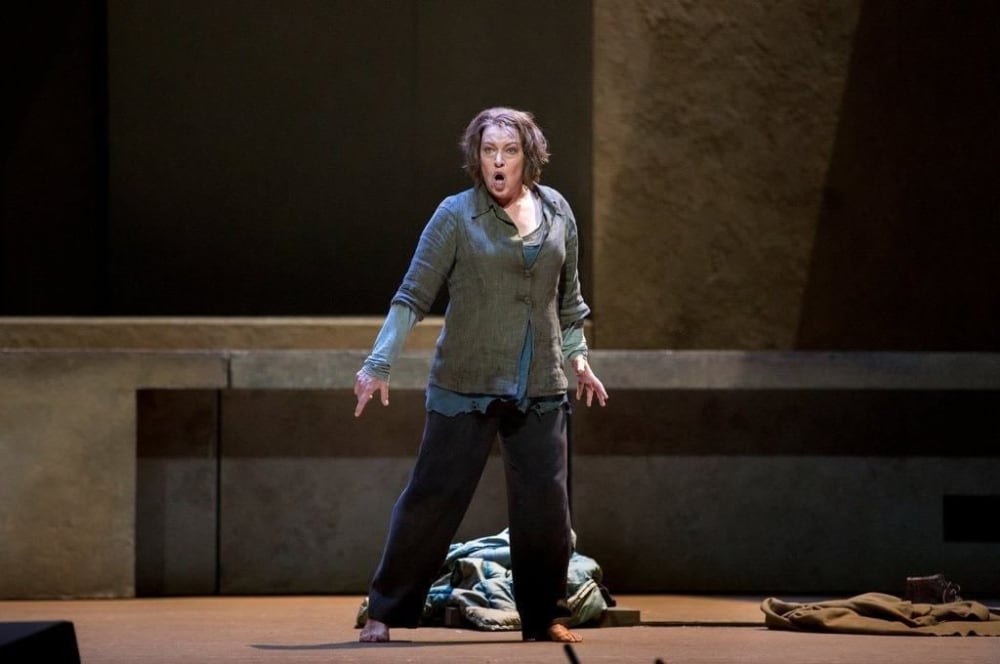 Richard Strauss's Elektra, first performed in 1909 in Dresden, marks the beginning of his long and fruitful collaboration with the poet and librettist Hugo von Hofmannsthal.
Here is Greek Tragedy as Grand Guignol out of Sigmund Freud. The opera is an overwhelming experience. The very first time I saw it, I found the combination of Sophocles, Richard Strauss, Georg Solti conducting and Birgit Nilsson as Electra so thrilling, I went back to see the production again at the very next performance.
Patrice Chereau's production conducted by Esa-Pekka Salonen, which had premièred in Aix in 2013, was seen at The Met in 2016. Nina Stemme was Elektra. Adrianne Pieczonka was Chrysothemis. Waltraud Meier was Klytämnestra. Eric Owens was Orest. The performances were more exciting than the set and costumes.
Elektra longs for the return of Orest, her brother, so that he can avenge the murder of their father, Agamemnon, who was murdered by Klytämnestra, their mother, and her lover, Aegisthus. She looks forward to the day when she can dance on their graves.
Strauss, shamelessly loud and vulgar (though not as vulgar as he is in Salome), gives a passionate and hysterical account of the mental and physical sickness, which destroyed the House of Atreus. The characters, torn, tormented and degraded, are constantly working themselves up to the point of collapse, wallowing in their own self‑created agony.
There was a joke going round at the time of the rehearsals for the very first production in London in 1910. "Louder! Louder!" said Strauss to the conductor, Thomas Beecham, "I can still hear the voices!" Strauss was nicknamed 'the great despot of din'. Only the most powerful voices can cope with his taxing score, which sweeps all before it with its relentless, screaming energy.
The opera is a grueling evening for the singers, especially for Nina Stemme, who is Elektra, quite mad and terrifying in her rage. She behaves like an animal. One of the advantages of watching Stemme's amazing performance online is that you can see her expressive eyes in close-up.
Waltraud Meier's Klytemnästra, a much more sympathetic character than is usually portrayed, is wracked by guilt, tormented by terrible nightmares in which she sees her body decaying, every limb crying out for death. At times she is as mad as her daughter. Strauss gives her a wonderful entrance.
Adrianne Pieczonka's Chrysothemis, who longs to have children, comes across as far saner: than either her sister or her mother. "Better to die than to live without living," she says.
Eric Owens's Orest is a powerful and calming presence; a mature man, quite unlike any other Orestes I have seen.
There are a number of ways of tapping into this opera and others at will. The Met Opera on Demand service offers annual ($149.99) and monthly ($14.99) subscriptions as well as a one-off payment ($4.99) for those who have limited time or only want to watch the occasional opera.
Reviewer: Robert Tanitch