Elektra
Sophokles, translated by Anne Carson
Theatre by the Lake
Theatre by the Lake
–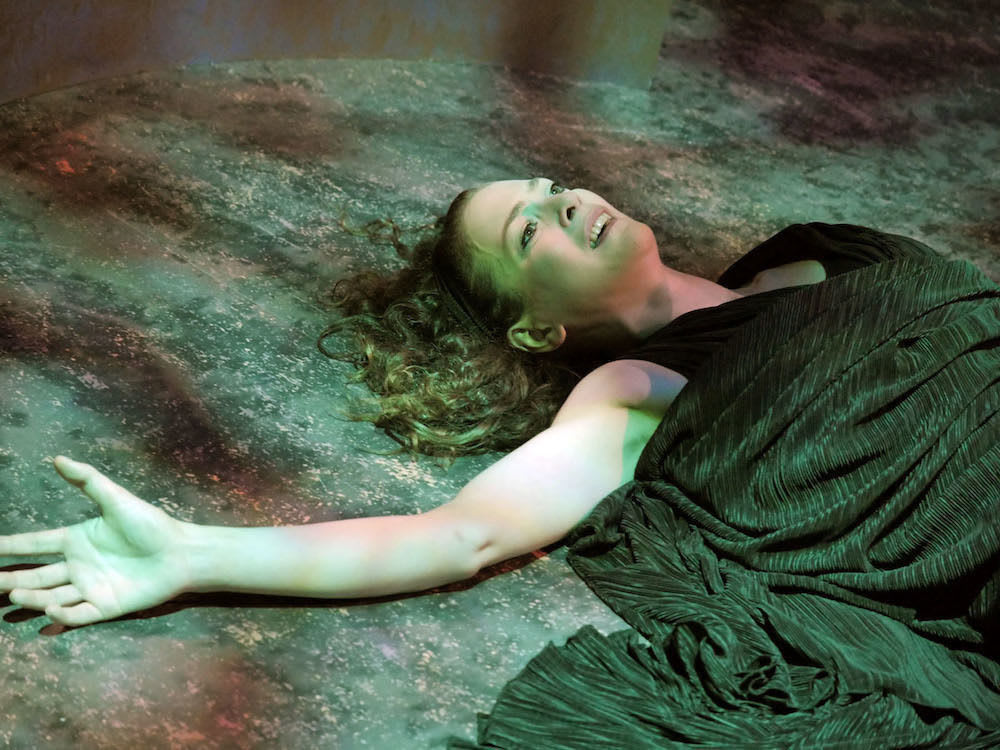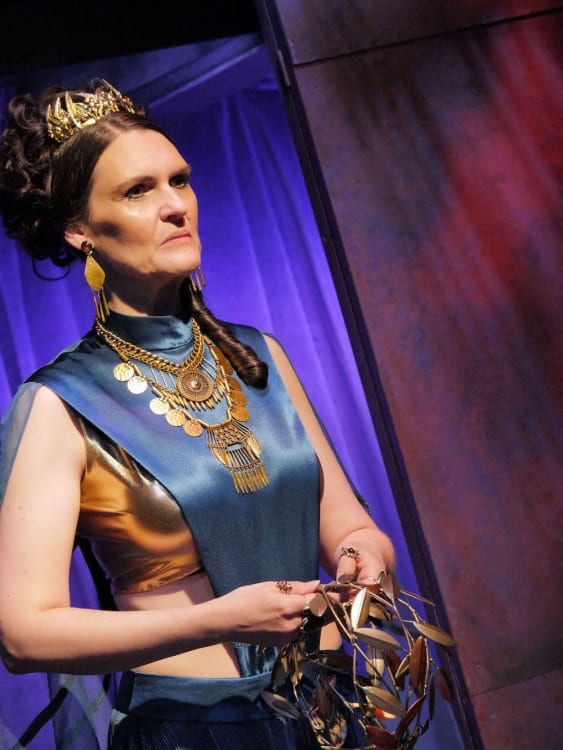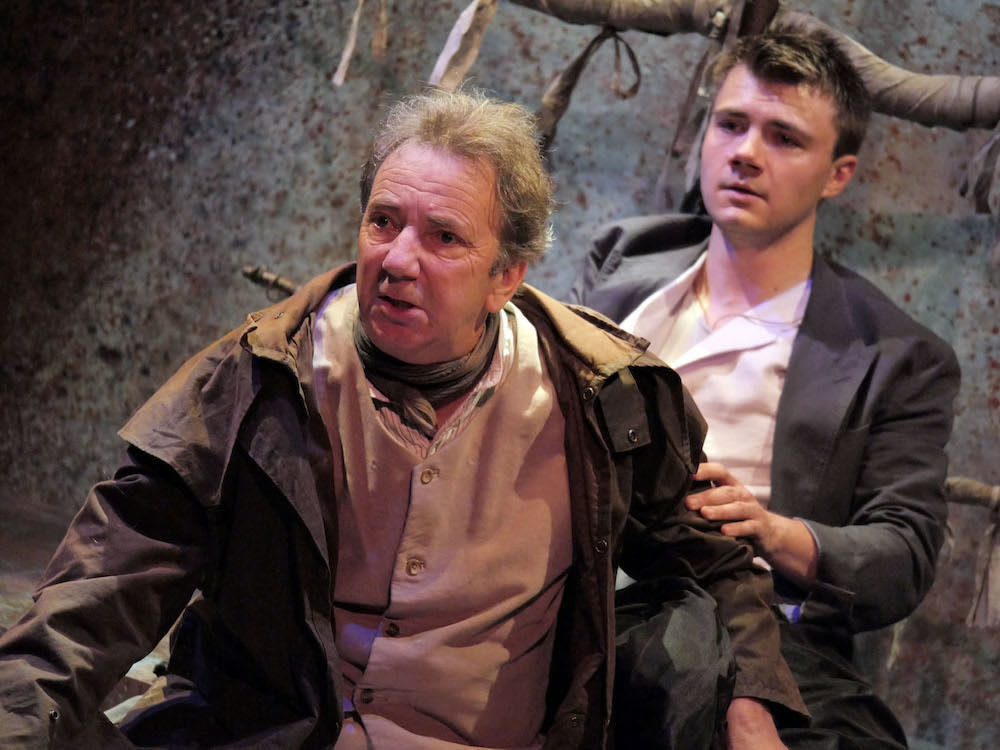 Who better to present a Classical Greek drama in Keswick than Theatre by the Lake's Greek associate director Mary Papadima, who directs this powerful political drama by Sophocles.
Sophocles took part of the same House of Atreus family drama that Aeschylus used in his Oresteia. This play begins after the Queen, Klytaimestra (Elizabeth Marsh), has bumped off her husband Agamemnon for sacrificing their daughter Iphigenia to the gods and has shacked up with Aigisthos (Kieran Buckeridge), while their other daughter Elektra (Joanna Simpkins), Hamlet-like, has taken her father's death badly and wants revenge.
Elektra gets word that her brother Orestes (Alex Phelps) has been killed in a chariot racing accident, but this is a ploy between him and an Old Man (Roger Delves-Broughton) who has looked after him to get him near enough to kill his mother to avenge his father's murder.
Political and moral debate was at the heart of Greek tragedy, and at the centre of this play is a lengthy argument between impulsive Elektra, who insists that "murderers give their blood", revenge at any cost, and her sister Chrysothemis (Helen Macfarlane), who advises a more measured response, planning their approach carefully rather than risking death and failure.
Papadima's production goes for the full-on extreme emotion, especially from the title character, just as it should—there is no English reserve or delicate enunciation of poetry here. Central to this is a remarkable vocal and physical performance from Simpkins—how she can keep this up for performance after performance without losing her voice I don't know.
The cast is completed by a three-strong female chorus of Rebecca Carrie, Heather Phoenix and Maggie Tagney.
There are some wordy and repetitive sections, which is inevitable with Greek drama which keeps the biggest action scenes offstage, and the choreographed abstract movement used to link the scenes dissipates rather than intensifies the emotion, but this is an intense hour and a half with no interval, the shortest production in this summer season, which does a good job of presenting the emotion and political debate of Greek tragedy for a modern audience.
Reviewer: David Chadderton