Elevator Festival: Spoon Theory / Rat Boy
Bex Bowsher / Christina Berriman Dawson and Lee Mattinson
Live Theatre
Live Theatre, Newcastle
–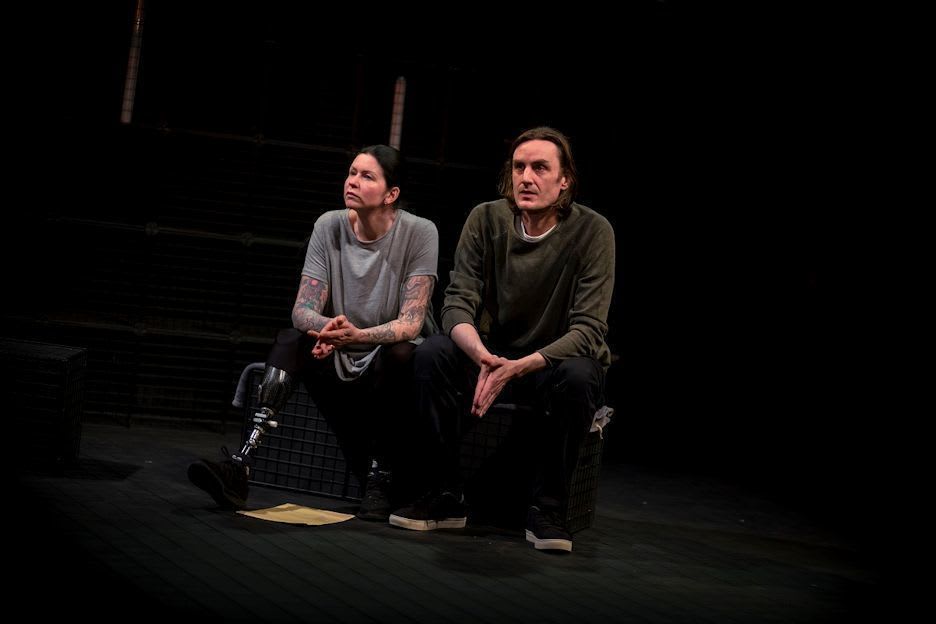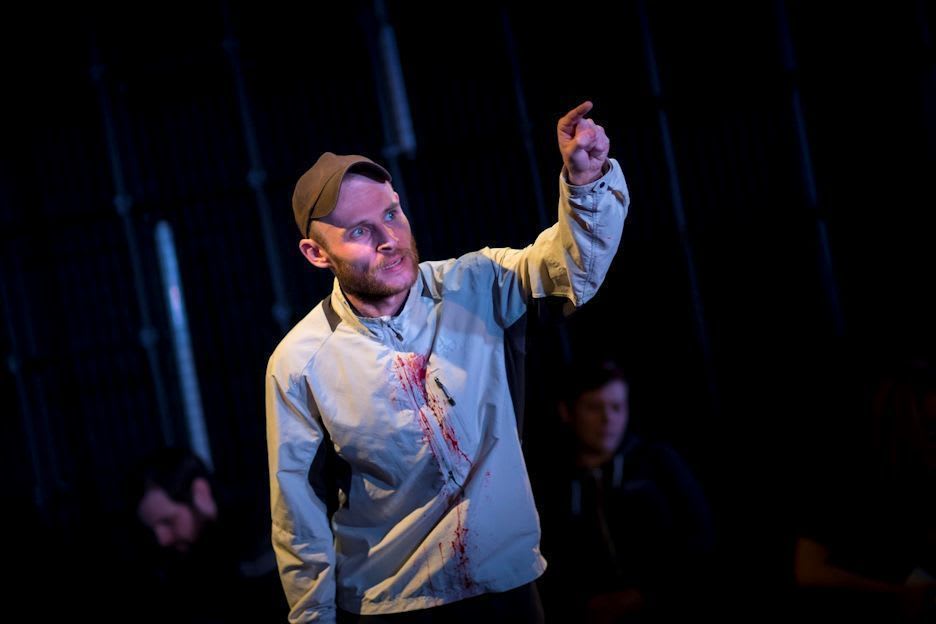 The Elevator Festival is Live Theatre's celebration of "new plays by rising talent"—the ones to watch in the future. Every year, Live awards a number of £2000 bursaries, with accompanying support and space for development and rehearsal, for work which is innovative and says "something new and unexpected".
Spoon Theory and Rat Boy are two of the bursary productions of 2017. The other two are being performed separately during the week.
Spoon Theory, written and co-directed by Bex Bowsher, looks at the effects on a young married couple of a traffic accident which leaves the wife, Belle, so seriously injured that she needs a below-the-knee amputation. Much of the latter part of the piece focuses on her attempts to get a Personal Independence Payment (PIP) from the DWP and the obstacles put in her way by a cold and uncaring system, personifed by a series of cold and uncaring DWP workers with whom she has to deal.
Inevitably, this has a knock-on effect on her mental health and, equally inevitably, on her relationship with her husband, which should make it a very powerful piece. However it does feel as if it is in the earliest stages of development, focused on the disability and the PIP battle, and light on characterisation.
They are not individuals—in particular the various DWP workers with whom Belle has to deal are stereotypical jobsworth civil servants—and so we don't feel any involvement. We need characters to whom we can relate and for whom we can feel genuine emotion. Bowsher now needs to step back from the theme—the message, if you like—and concentrate on creating real individuals under enormous stress. Let us feel their pain, not just see it.
There's huge potential here and she's halfway to achieving it.
Rat Boy, as seen here, is not the full play but selections from it. It's based on the story of Anthony Kennedy (not a retelling of), who, in the '90s, for six years from the age of 11, was a one-person crime wave in and around the Byker Wall, a "wall" of multi-storey flats in the East End of Newcastle, robbing mainly old people and hiding in the block's ventilation system which he knew intimately, gaining national notoriety in the process.
There's the boy's family, almost a textbook case of dysfunctionality, and his mates Jam and Gash, who seem to be the only ones who care about him. There's pounding '90s rave music and accompanying wild dancing. And there's the boy himself; we see the poetry in his soul at the primary school. And in his words; his first words in the play are a kind of rough poetry. We get inside his head, as we do of Jam and Gash who really do care and want to find him (but are not, to be honest, terribly bright); as we do of his father, obsessed with watching—and reacting to—kids' programmes on the tele, and of his mother, whose almost obsession is making sure she gets her pack of 200 Regal.
There's humour, too—surprisingly given the chaotic nature of their lives—and there's also almost a tenderness for them. They are not the sort of people the majority of us would choose to spend time with but Dawson and Mattison recognise—and show us—their essential humanity.
I don't know how far along the development path the whole piece is but, to judge by this, it's getting close. I look forward to watching the finished article!
The two plays' first performance was on Tuesday 13 March. They will also be performed at Live Theatre on Friday 16 and Saturday 17 March.
Reviewer: Peter Lathan