Elvis McGonagall: Full Tartan Jacket
Elvis McGonagall
Voodoo Rooms
–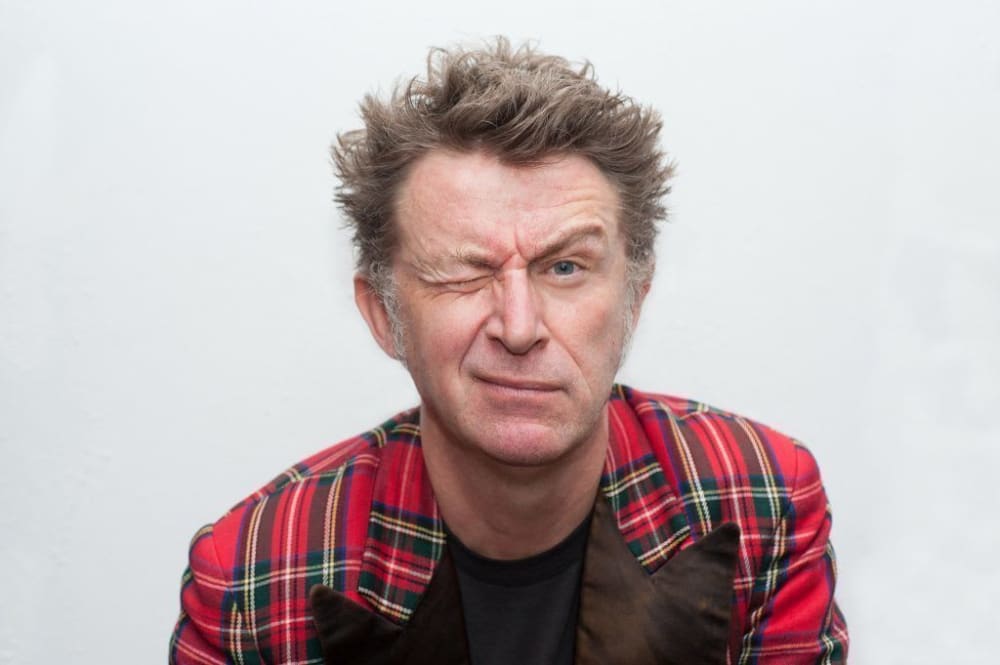 After seeing Elvis McGonagall at the Book Festival performing for just half an hour, sharing the bill with Murray Lachlan Young, after which I was exhausted from crying with laughter, I wasn't sure how I'd cope with a full hour of him. But this was on our must-see list when we first decided to book last-minute to go to Edinburgh this year, so we had to test ourselves.
In a small bar in the Voodoo Rooms (where many of the people I spoke to in the queue had also seen him at the Book Festival), Elvis's hour wasn't quite as exhausting but was still as packed with witty observations, not all of it in verse.
In fact, this show is an hour-long rant interspersed with the occasional poem, but even the bits between the poems are lyrical and poetic as well, even when not read verbatim from the well-thumbed brown notebook, as he delivers a stream of beautifully worded invective while barely pausing for breath.
The content of his angry political poetry isn't particularly surprising or unusual, with subjects that are being examined all over the Fringe, from stand-up comedy to theatre. "Brexit Means Brexit" isn't a particularly optimistic look at the current political process (especially the last line), while "Question Time" is a clever mixture of questions from different sources (he'll tell you off if you don't get the Latin reference!) that stops for an extended torrent of abuse directed at a particular current world leader—the one that most stuck in my head was "tangerine cockwomble".
Some of these poems he has been performing for a while, but they are evolving as some out-of-date references are cut and new ones added—his hip-hop Queen's speech now has a reference to Megan Markle. And it's not all comic and not all political, although a great deal of it is both.
Arch-Brexiteers and Trump supporters may be able to see through the strong opinions at the brilliant wit and wordplay beneath, although it's probably unlikely. For me, I certainly haven't laughed as much as this at anything else at this year's Fringe, and probably for quite a few years.
Reviewer: David Chadderton