Emerge Festival
Annie-Lunnette Deakin-Foster, Adam Towndrow
C12 Dance Theatre
The Space
–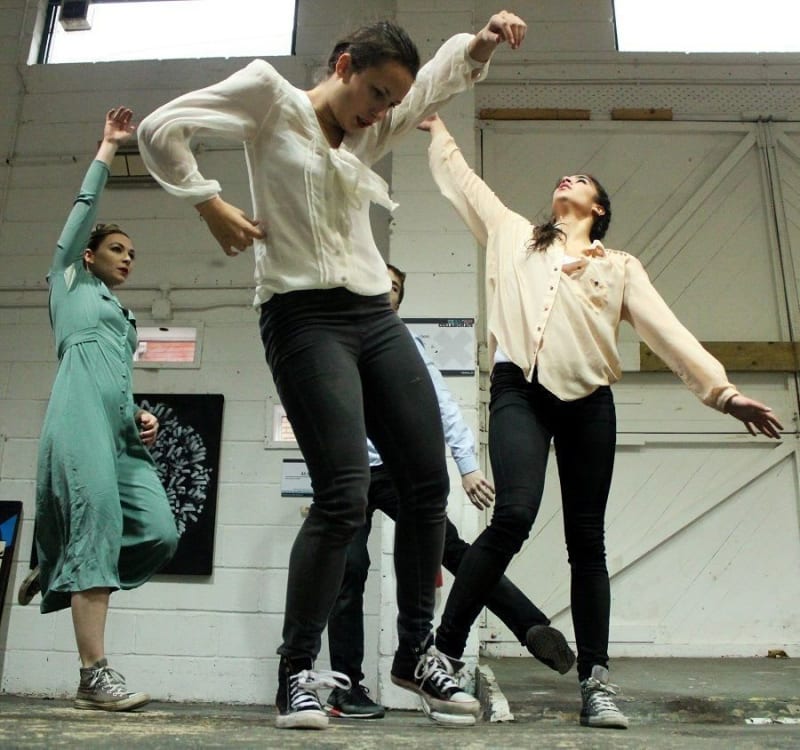 Now in its fourth year, Emerge Festival presents the work of 15 emerging choreographers and dancers over a three week period.
Each week, five artists showcase their work in a mixed bill performed across five consecutive nights. The festival takes emerging artists in the broadest sense of the term, from ambitious young dancers from youth companies to recent graduates and professionals, and provides them with the rehearsal space, mentoring and support to stage and perform their work.
The second week of the festival presents a diverse programme of work, featuring solo, duet and group choreographies. Some works lean towards dance theatre, others are purely contemporary dance.
It's a brave, but in many ways important, choice to programme youth work and pieces by artists just starting out. Their work may not have the glossy finish of artists with professional experience, but it gives them the much needed space to experiment with their ideas and try them out on an audience.
As the evening's programme progresses, it likewise grows in the experience and aptitude of its artists. Unplugged, a work for three dancers, is the first choreographic outing for Pola Krawczuk. It's a relevant look at society's addiction to technology, here mobile devices, often at the expense of real social interaction.
The dancers are strong and there are some amusing moments arising from their dependency on their imaginary 'phones and the awkwardness of their interactions. The work has a heavy, sometimes aggressive, movement quality but there's some interesting content and it's a topical idea that has potential.
The highlight of the programme is Feet off the Ground Dance Collective with Passenger. A collective of professional dance artists, Feet off the Ground's work is rooted in contact improvisation and partnering.
Passenger revolves around ideas of strength and support, a quality reflected in the way the four female dancers work together. Their fluid movement flits between solos and contact work but there is always a strong connection between them, whether that is the physical support of their bodies when dancing together or their constant attention to the details of one another's movements.
They are joined on-stage by musician Ashley Molloy-South, whose percussive accompaniment deftly reflects the shifting dynamics of the dancers' movements. Passenger is a thoughtfully created work that's enjoyable to watch and it provides a strong end to the evening's programme.
In past years, choreographers from Emerge have gone on to be programmed at other festivals and larger venues. While the work showcased is variable, the festival is perhaps unique in its inclusiveness and the support it offers artists from a range of backgrounds and stages in their careers.
Over its four-year period, it has played host to 72 performers, 53 choreographers and been seen by 1,500 audience members. It's a vital chance for artists to explore and share their practice and one that will, hopefully, continue to grow.
Reviewer: Rachel Elderkin