Emma
Jane Austen adapted by Tim Luscombe
The Production Exchange
Festival Theatre, Malvern
–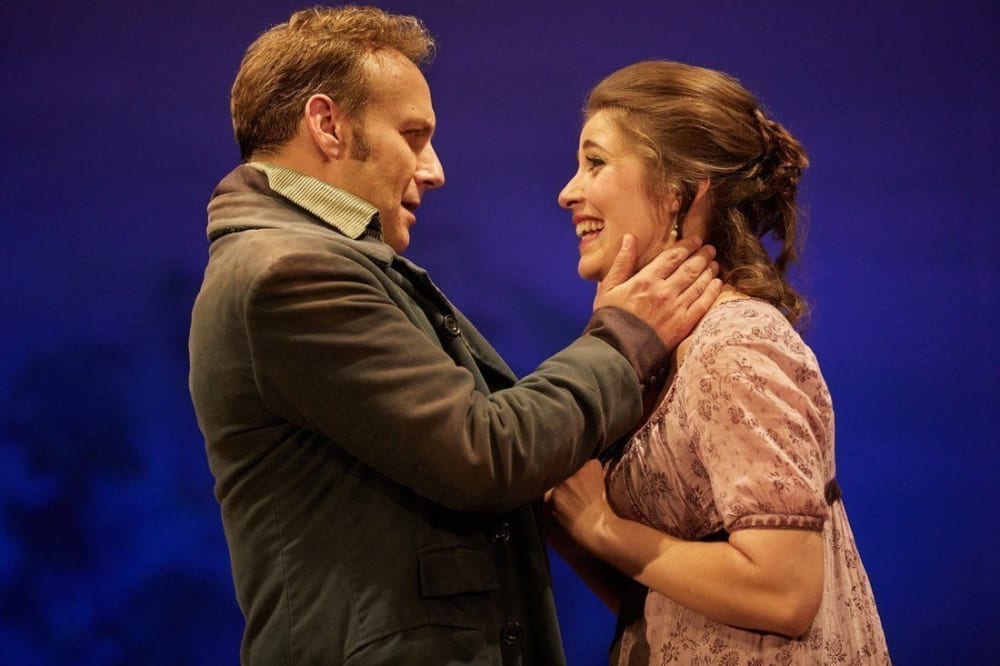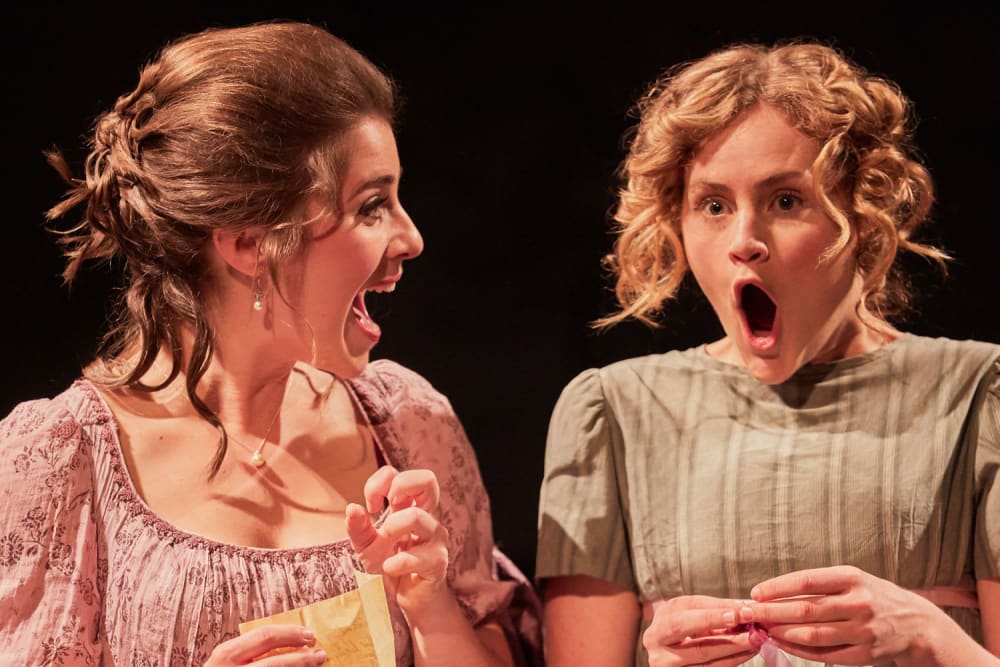 This year marks the 200th anniversary of Jane Austen being laid to rest. For much of this production, it seemed she was condemned to die the death all over again.
Playwright Tim Luscombe should know what he's doing—this being the fourth of her novels that he has adapted for the stage. So where was the wit, the spice? This was cold mutton without the relish.
Emma, trapped in seclusion to look after dad, amuses herself with invariably ill-judged match-making and becomes the architect of her own misfortune by falling for the raffish Frank Churchill. In the novel, we don't know he's secretly engaged to another, but Luscombe decides to give the game away in his stage version as Frank decides to woo Emma "the better to conceal my true purpose."
I half-expected George Kemp, as a charmless charmer, to follow that with a mischievous leer.
Other performances are workmanlike, with Polly Misch the most envigorated as Emma's protégé Harriet, and I warmed to Nicholas Tizzard called upon to play not only the lumpen Mr Elton but also Emma's old man with a ginger cat on his head—or it might have been a wig.
Director Colin Blumenau rushes scenes along as if aiming for a word-speaking record. "I'm sure you could be just as insincere as necessary," Bethan Nash's Emma tells Phillip Edgerley's Mr Knightly in one of the play's infrequent barbs, but the compliment is lost in the gabble.
Designer Libby Watson has imposed a circular walkway for the set, around which the characters parade repeatedly. "I've been 25 times around the shrubbery," Emma declares, and we believe it. It must have been conceived to convey the repetitive and constrained nature of our heroine's life, but alas it becomes a great distraction.
For actors have constantly to bend to unfold sections of the platform to enter the inner circle. Just at the moment when Nash and Edgerley find their form, as Emma and Mr Knightly find each other, I was watching her father in the background making his unavoidably awkward entrance by shifting scenery. Talk about parents crashing in at the most inopportune times.
This is, however, a gentle story, to be enjoyed by those averse to the harsher conflicts of contemporary drama, and to be remembered with greater affection for the world represented than with enjoyment during the actual performance.
Reviewer: Colin Davison